Residents of Bracknell in Berkshire have been telling their local newspaper how much they miss their local dry ski slope, two years after its closure.
The Bracknell ski centre opened in 1985 but closed at the start of the pandemic and John Nike Leisuresport, which ran it, said it was no longer viable to operate in its current state and that repairs would be prohibitively expensive.
"I used to take my kids there as part of the Berkshire ski squad for their Friday night training and race night. They started going in 2016 and then when it closed in 2020 the Berkshire ski squad disintegrated because there was nowhere else in Bracknell to train," one local told Bracknell News.
"I remember my two kids racing on behalf of Crowthorne CE Primary School before Covid and the school won on the night. The school isn't very well-known for sports, so I remember the head teacher being so proud," another commented.
Others talked of seeing former professional footballer David Seaman on the slopes and speculated that the centre' popularity meant it could reopen, however the Bracknell News report that John Nike Leisuresport continue to report that unfortunately can't happen.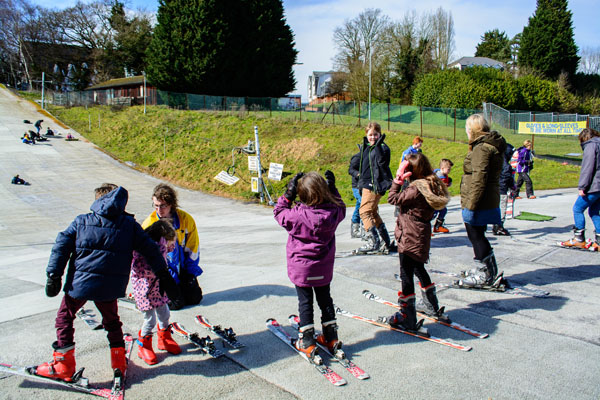 (The Bracknell slope in use in 2017)
John Nike, who died in 2016, set up the ski slope in 1985 and went on to open dry slopes at Plymouth, Llandudno, Chatham and Swadlincote, which are all still operating. The Bracknell centre was one of the few dry slopes to have its own chairlift.
Famous ski jumper Eddie the Eagle skied at Bracknell and scenes for the Eddie the Eagle film were shot there in 2015. The 2002 film 'Ali G Indahouse' also featured the slope and that led to Ali G Impersonator Ashley Prout deciding to do his impression of the Sacha Baron Cohen character Ali G in a protest against the centre's closure in 2020.