We all love the mountains for our snow-sports fix each winter, but come the summer we're more likely to head to the beach for our summer holidays.
Increasingly though, that could be a mistake. Whilst beach resorts and the whole process of travel to them has changed little over the years, except perhaps becoming ever more crowded and ever less likely to be a relaxing experience, Alpine resorts have been raising their game and offering ever better facilities and even more attractions for the summer visitor.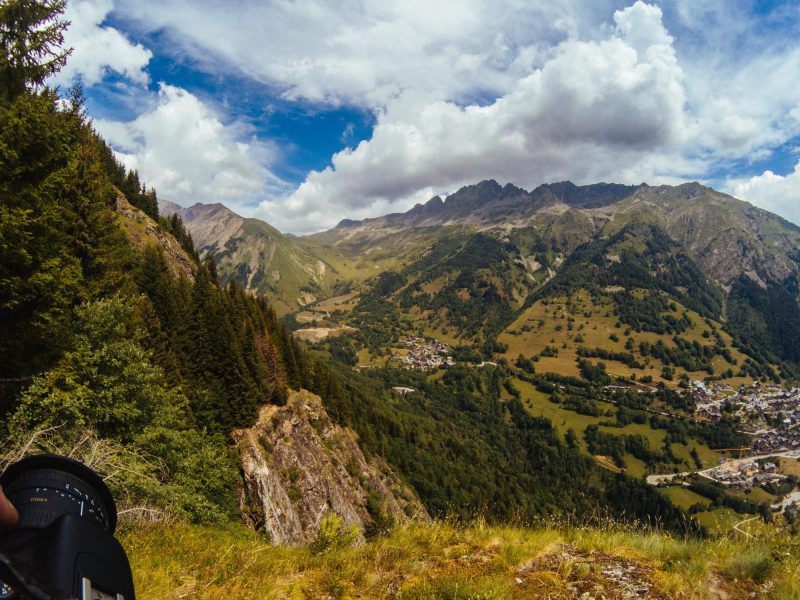 Escape The Crowds
Just as it can get busy on change-over days heading to the Alps in the winter, the same is true heading to many beach resorts in summer – only with added heat and dust. By contrast, summer is the comparatively quiet time in the Alps when you can breeze through the airport and find the roads up to resort uncrowded (well, so long as you avoid Tour de France days).
You could even argue you're doing your bit for the environment as whilst the cool mountain air stops you overheating in the Alps, wasteful aircon units are busy battling to keep hotel rooms cool enough to be bearable down by the beach.
A Better Chance of a Tan
You can still get a great tan too (the sunshine is more intense at altitude so shades and strong sun cream are the order of the day) and send back much more impressive Instagram pics with a magnificent snow-capped mountain backdrop rather than a sea of beached bodies and burning blubber. The village of Vaujany, in the Oisans gets an average of 300 sunshine days a year – that beats most beach resorts.
Chill Out or Action Packed?
Staying in a mountain village like Vaujany you can enjoy your holiday at whatever pace you like – from utter relaxation, doing next to nothing and simply soaking up the tranquillity to a full-on week of summer mountain sports – switching skis and snowboard for bike and trainers. Or simply alternate between the two each day.
Stay By The Water Anyway
Just because you're in the mountains it doesn't mean you can't stay by the water – just stay lakeside instead of seaside. You can still go swimming if you like – you'll just be in pure mountain water without the crowds, salt or waves splashing in your face. There are so many natural pools to discover, and jump into from the rock face if you're brave enough.
In fact, there's water everywhere in the mountains; from fast flowing, adrenaline pumping white water rafting and hydro speeding to slow moving, family friendly canoe trips with the option of fishing. Not to mention lots of amazing waterfalls, including the particularly stunning La Fare falls, a pleasant hike up from the village.
There's also the option to head 10 minutes down into the valley to a watersports centre where kayaking, sailing, paddle boarding, windsurfing and pedaloe's are all on offer. That's basically everything a beach offers and more!
If you prefer your water a little more contained sometimes there's also a full leisure centre complex in the village complete with Olympic size pool, kids pool, chute and a connected outdoor sun deck.
This facility also incorporates a spa, sauna and jacuzzi for complete steamy, watery relaxation.
Cycling and Biking
Well, the beach has just about lost the argument by this stage. There may be a few dusty flat, busy car-filled roads near your coastal resort but it can hardly bear any comparison to what's on offer in the mountains.
Mountain biking and road cycling are both huge, and still growing, as summer activities here. The world's longest downhill mountain bike run, some 30km (19 miles) in length, is here, but that's just one extreme from dozens of choices beginning with far easier routes starting right outside your chalet door.
It's a similar story for road cyclists, with everything from short, easy routes to some of the toughest challenges of the Tour de France which passes by each year. Its most revered mountain climb takes you up to Alpe d'Huez taking in its infamous 21 hairpins on the way up.
In fact for cyclists more than 24,500 worldwide climbs rated by the popular international network for active cyclists 'climbbybike' you can take on no less than 3 of the top 20 from the door of your Vaujany chalet.
But there's cycling for every level of cyclist here with all the support and facilities you need, including cycling guides who'll show you the way if you wish. You could also join an event like the Etape du Tour or the Marmotte Sportive and literally follow in the tracks of the greats!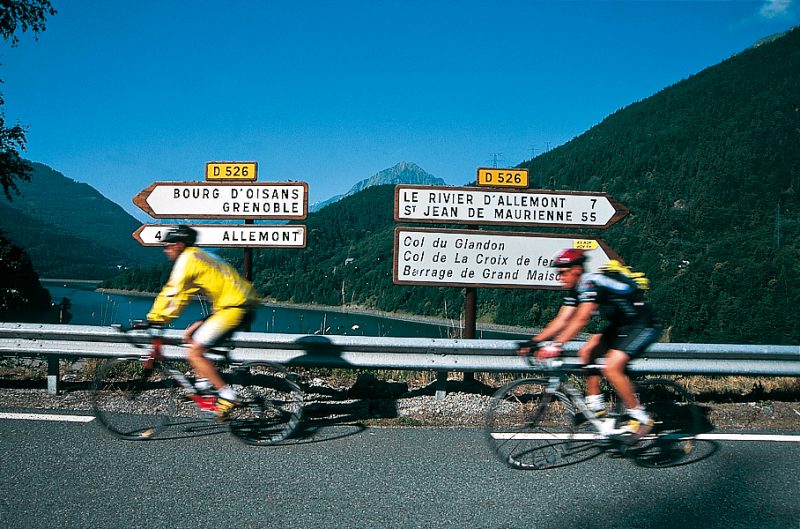 Other Outdoor Adventure
Besides biking, hiking and swimming there are a number of adventure centres and organisations that have been created in or near Vaujany.
The resort has a via ferrata, which, for those who aren't familiar with it, is a safe form of climbing, that gives you ladders to climb, bridges to cross and cables to connect to guide you along a secured route.
Of course, there's plenty of opportunities to try 'proper' climbing in the area too, whether you're a beginner wanting advice and instruction (perhaps you'll get hooked once you've tried the via ferrata?) or an experienced climber looking for a new challenge.
The village also has its own paragliding school offering tandem flights and beginner courses if you'd like to see everything from above.
Then in the neighbouring village of Oz the Kamikaze adventure park, reached by a lift ride, contains a collection of climbing courses and zip wires rated green to black for the level of challenge just like ski runs.
And in Alpe d'Huez a new mountain coaster, a kind of downhill roller coaster also accessed by a ski lift, is a fun new attraction, complete with virtual reality headsets, for summer 2019.
Why Peak Adventures in Vaujany?
Peak Adventures has been offering winter holidays to the idyllic French Alpine village of Vaujany, a part of the huge Alpe d'Huez ski area, for more than 30 years has recognised this and runs summer mountain holidays to their incredible destination in Oisans, Isere Valley, it knows so well.
Vaujany is both a tranquil place to stay and yet is also choc-full of fun and exciting things to do if you want to a full action week of summer alpine sports and activities.
Of course, it doesn't have to be one or the other, you can perhaps mix full action half the day or half the week with a relaxing time the rest, or even divide up your party – peace and quiet for some, all action for the others.
Whatever you choose to do you'll be enjoying your holiday in a stunningly beautiful area of lush alpine pastures filled with summer flowers, running streams, hills and forests set against spectacular snow-capped mountains.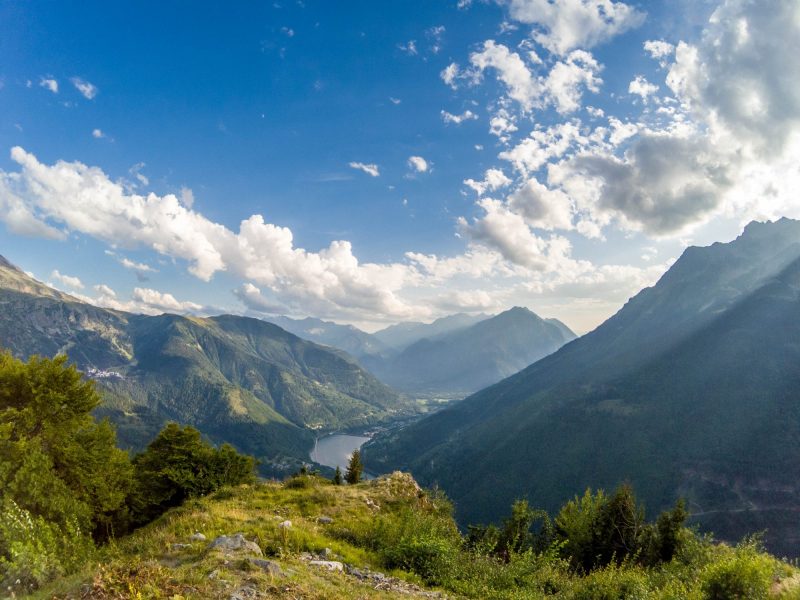 The Peak Adventures summer holiday formula is similar to the company's highly successful winter version – the focus of friendly, helpful, service and high-quality chalet accommodation to rent at very reasonable prices, with superb cuisine served during your stay to keep you fuelled up for everything and anything that takes your fancy on the slopes. So put it all together and you have every aspect of the perfect alpine holiday covered.
Guests also receive a free Alpine Discovery Pass which gives benefits including a free entry to both the swimming pool and ice rink and a free climb at TPH Alpette as well as discounted guided hiking and free bike testing.
Peak Adventures offer a range of comfortable chalet accommodation options, three offering boutique-style self-catered holidays and ranging in size from one to 17 people in almost entirely en-suite rooms; to the company's flagship luxury-catered Chalet Saskia, the best Accommodation in the village, which has its own spa facilities.
It is not however just the great accommodation and food that makes the company's summer mountain holidays something special, it's the service and the staff attitude of 'nothing is too much trouble.'
For cyclists, in particular, the company runs special cycling holiday packages that can include delivery and pick up of up to a dozen cyclists and their bikes (there's a trailer pulled behind the minibus for up to 12 bikes) from key cycling locations in the region as required. There's also a large secure area for bike storage and maintenance.
And so back to the original question: "Beach holiday or Alpine holiday, which to choose this summer?"
I think you have the answer.