Japan has re-opened to international leisure travellers, ending two-and-a-half years of the country's borders being closed.
It means skiers can finally return this winter to one of the world's great ski nations, famed for its warm welcome, great service, stunning scenery, fabulous food and high-quality standards. Japan is home to around 500 ski areas including famous names like Niseko, Nozawa Onsen and Hakuba, along with many more.
In further good news, an analysis of global exchange rates has revealed that the Yen sits alongside the pound as one of the worst-performing major international currencies. This means prices won't have changed much compared to three years ago. Japanese skiing has always been among the more affordable of the major ski nations.
In a further bonus, the country's weather bureau has predicted that the Pacific's La Niña system means it will be colder and even snowier than usual in Japan this winter.
As the country is already famous for its abundant, "snorkel-deep" light fluffy powder snow in just a normal winter, that's quite something.
First Tracks at Niseko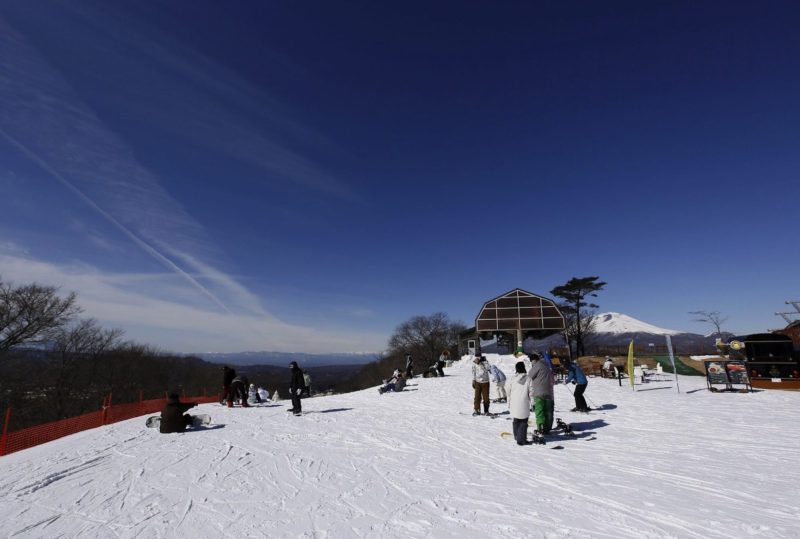 Japan is the dream snow destination with Niseko offering close to a guarantee of fresh tracks. So you've finally made it! The heavens have delivered and you're set for your first day. But where do you go? Don't worry; we've got you covered.
First and foremost, just head straight down. Runs are groomed at night, so after a storm there will be powder everywhere. This is the perfect introduction; no getting stuck waist deep (we've all been there!). Why go further when sometimes the path of least resistance is best?
Next we head off-piste into Strawberry Fields, where dreams are made! Accessible off the top of Hanazono 1 chairlift, this powder playland is classic Niseko. You can drop straight in or traverse around to slightly steeper terrain.
Hirafu's answer to Strawberry Fields, Mihirasi can be accessed from Hirafu Gondola, either with a short hike, or by riding back underneath the gondola. Terrain is vast and you could ride it all day without doing the same run twice. Being a long run off the gondola, this is a great choice for windy and cold days. The things we do for powder!
Another area in Hirafu is Super Ridge. Loop back underneath the Centre Four and you'll find yourselves in the trees. Like Strawberry Fields, you can traverse as much as you like. Super Ridge is textbook short and sweet, and built for speed! A quick ride out to the lifts means you can lap again and again.
A favourite with locals is Superstition in Niseko Village. Now you have to work a little more for this one. After the gondola there is a short hike to the top of the run. With limited signposting, 90% of riders miss it completely, which to be honest we aren't too angry about! Good lines can be had all the way. We won't give away too much, though, so we'll leave it for you to explore.
Riding all the way down from the very top is considered by many to be peak Niseko (sorry!). The peak is tougher to access, but when you make it the choice is almost overwhelming. Head to Hanazono, with open powder fields, tree runs, drops and natural half-pipes, and you can be as adventurous as you like, and all routes lead to a cat-track back to the resort. You may be cursing the gods on the hike up, but you'll want to do it all again!
With some of the world's most consistent snow conditions, you're bound to find good turns. But a little inside knowledge always helps, and booking with specialists like Japan Ski Experience ensures you have the best local advice at your fingertips!
We have a regular Podcast called The White Out where we review the latest gear, talk about the latest snow forecast and updates on where is best to ski now, as well interviews with absolute ski legends AND we spotlight a resort every week and so much more. You can check out our regular podcast here Apple | Spotify | Podcasts or search The White Out on your chosen podcast directory.