It's the highest ski resort in Europe, it's part of the largest ski region in the world and that altitude means Val Thorens can open for snowsports from November to May.
Since it was first established in 1971, one of the newest as well as the highest of the French purpose-built resorts, each new development at Val Thorens has been carefully planned and thought out. Over the past 45 years, the resort has reinvented itself many times and moved with the times, extending the choice it offers to respond to holidaymakers' needs.
So besides those 600km of skiing and boarding in Les 3 Vallées, Val Thorens also now offers a big choice of outdoor activities for everybody, whether you are a skier or not.
1 – Sleep in an igloo
What about staying in an igloo? I know, it's quite an unusual place to stay, but don't worry, we're not talking about a real icy igloo but a cosy igloo! It's the perfect place for a romantic night with a difference. Your igloo has its own bathroom and is heated by a wood stove, and there's even a view of the slopes from your bed for the outdoorsy feel. It's so popular it's best to book in advance.
€340 for 2 per night half board – www.hotelpashmina.com
2 – Snowshoeing
It's known for its high-adrenaline sports including mountain biking on snow and Europe's highest zip wire, as well as all those fast ski runs, but you can experience Val Thorens at a gentler pace by exploring the valley on snowshoeing trails.
This activity is a good combination of sport and exploring nature, and you can join a guided group to learn about local fauna and flora more thoroughly as you walk. The great thing is you need no technical skill or previous experience to enjoy this activity! Plus, snowshoeing gives access to landscapes and spectacular scenery that go way beyond the limits of the on-piste skier.
There's something magical about walking through untouched snow and leaving first tracks while enjoying the tranquillity and calm. A ski outfit and hiking boots are all you need to discover the valley.
On the way back on one popular route, you can stop at the chalet Chez Pépé Nicolas restaurant, where they cook French mountain specialities with locally grown products. It's the ideal place to stop and fuel up to get some energy before keeping going!
Price from €33 per half-day (snowshoes and poles provided) – www.raquettenature.com
3 – Spa experience
With low temperatures and the aches and strains of skiing, winter can be tough on your body. After skiing hard all day, it's time to treat yourself to a treatment in the Pashmina Spa by L'OCCITANE. Enjoy a massage to gain relief for your tired muscles, and your body will feel totally fresh the next day.
4 – Yoga in the mountains
Recently introduced at the resort, yoga classes at altitude, while facing the glacier, are a great way to recharge your batteries. Yoga practice has multiple benefits, including improving posture and toning muscles. It also helps you to gain energy resources and relieve tension either mentally or physically – all of which puts you in a good place to be ready for skiing.
You can practise yoga in Val Thorens before hitting the slopes or after skiing to recover after the effort and stretch your body to avoid sore muscles, helping you maintain good physical and spiritual health.
For a complete experience, you can sign up for a guided snowshoe hike with some stretching sessions, too, one a sun salutation and the other seated meditation.
Yoga classes – www.escale-zen.fr
5 – Cime Caron viewpoint
The most beautiful view of Val Thorens is found at the very top of the ski lifts at 3,200m. From here, a great landscape of unending mountains makes you feel like an explorer standing on the top of the world with a 360° view of Les 3 Vallées and more than 100 Alpine summits (French, Swiss and Italian), including Mont Blanc and the Matterhorn. You can also see Lake Geneva down below.
Pedestrians can reach this point by cable car, but skiers and boarders will want to head down from Cime Caron on red and black runs with descents of up to 10km possible.
6 – Michelin star restaurant
You don't need to miss out on gourmet cuisine just because you're up at 2,100m. Jérémy Gillon is one of the best chefs in France, and his L'Epicurien restaurant received a Michelin star in February 2015.
Here he offers culinary diversity: each course is an unexpected combination of textures and flavours, a skilful blend of colours, with an explosion of tastes. It is quite a different form of mountain cuisine, embracing delicateness. This major chef showcases regional produce where local provenance and authenticity are the determining factors, and he himself picks the herbs for his dishes during the summer.
7 – La Folie Douce
Famous for its après-ski ambience, which includes DJ sets, cabaret shows and a full-on party atmosphere, the Folie Douce chain has spread across the leading resorts in the French Alps over the past few winters. In Val Thorens, this altitude bar is the perfect place to enjoy a sunset drink with stunning views over the area. If you're up for a party, then you must stop in!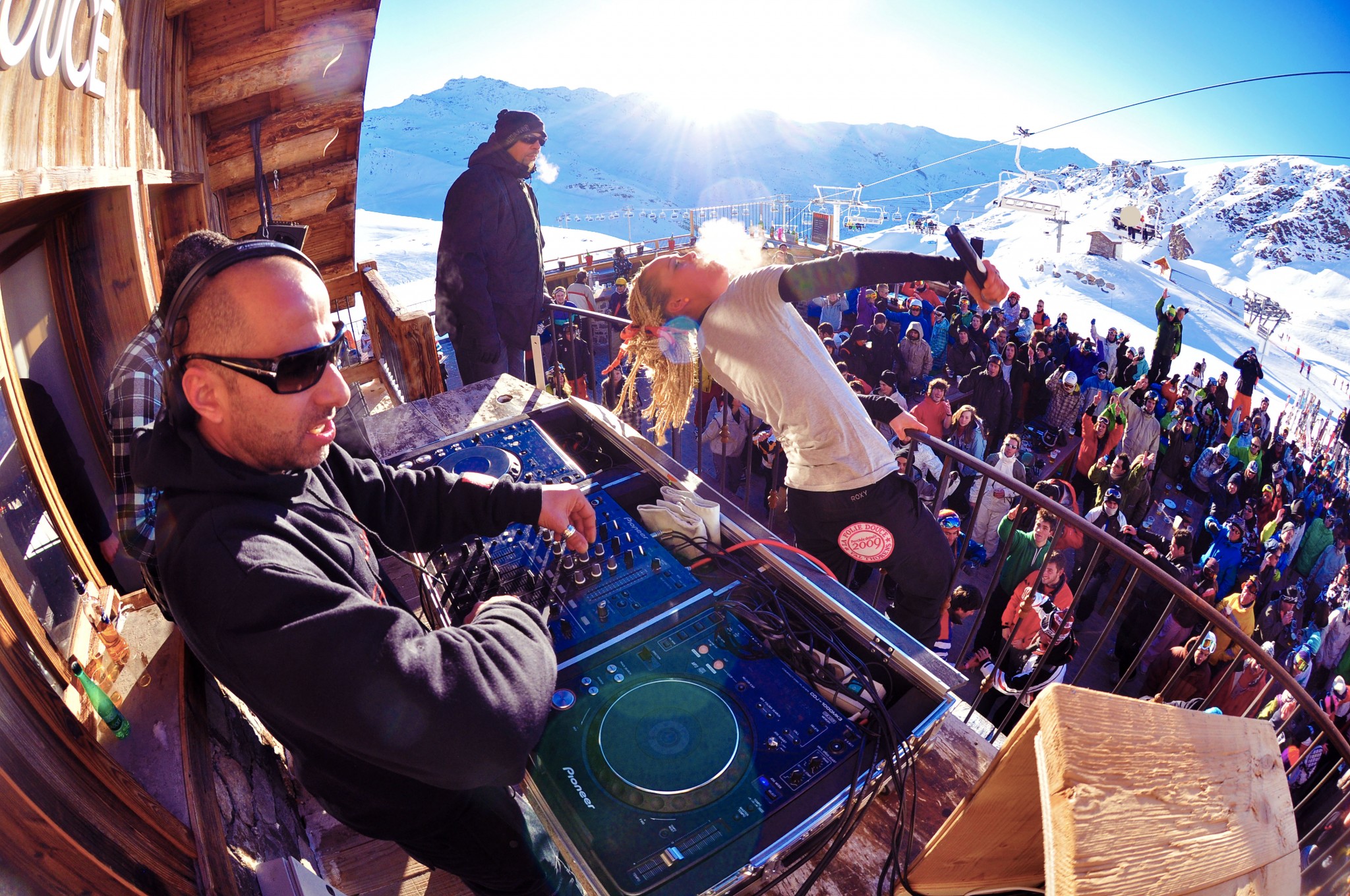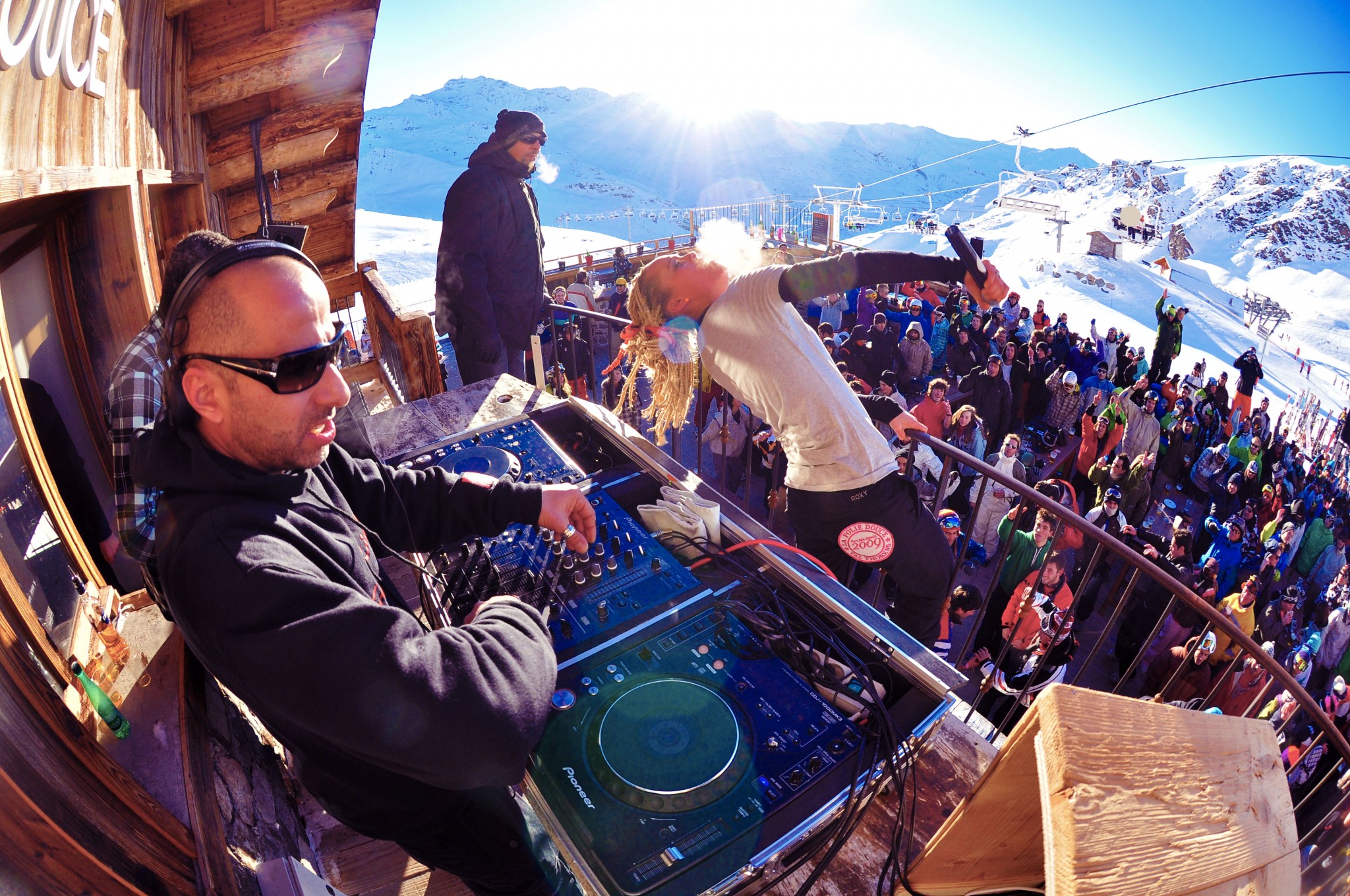 8 – World Cup Ski Cross Slope
If you're looking for extra thrills this spring, try the spectacular Ski Cross World Cup slope with its rollers and turns. Adrenaline guaranteed! You can take on the challenge with friends and step into the real starting gate, then at the bottom check your results at the finish with the timer and camera towards the finish line.
This venue is used by some of the world's best riders training for the Ski Cross circuit, including Britain's Emily Sarsfield.
Finally, don't forget the skiing and boarding!
With 150km of runs in its own valley shared with Orelle and of course 600km in the Les 3 Vallées, of which it's the highest point, Val Thorens offers a huge choice of terrain for all tastes and abilities.
In the largest ski area in the world, you'll never need to ski the same run twice, unless you want to!
Although winter arrived late this year, conditions have been good, and with most of its slopes situated above 2,000m, Val Thorens offers very snow-sure conditions with another two months of the ski season still remaining here!