Arc 1950 Le Village is one of the world's newest ski resorts and it's also one of the best. Designed by the same company that created Whistler Blackcomb in Canada, Arc 1950 Le Village is all about comfort and convenience, breaking the mould of the previously purely functional French ski village.
So expect ski-in, ski-out, spacious and comfortable four and five star accommodation throughout, all with swimming pool or spa facilities on site. Car-free, the main-street through the resort is a gentle snowy piste and Arc 1950 Le Village sits at a comfortably snow sure altitude in one of the world's biggest and best ski areas. What more could you need?
Well in case you still have any doubts, here are 10 of its main selling points in more detail:
It's In One of The World's Biggest Ski Areas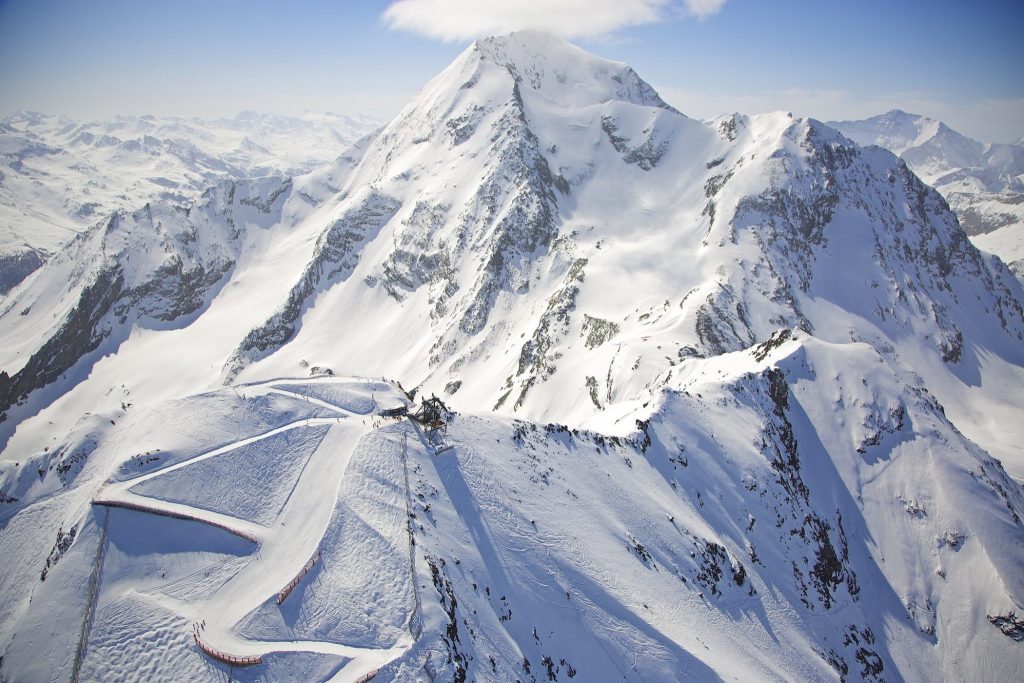 Arc 1950 le Village is part of the vast Paradiski area which, with 425km of ski runs, is one of the world's three biggest ski areas. This ski paradise will appeal to all levels, from beginners to hardened riders, with its huge range of different areas to ride: perfectly groomed slopes, ungroomed but secured Natur' pistes, forests where you can shelter from bad weather, fun zones, snow parks, first tracks and guest staying in Arc 1950 le Village have it all on the doorstep each morning.
It's Spa-tastic
Arc 1950 le Village has taken to spa culture more than any other French altitude ski resort. All properties have indoor or outdoor swimming pools and often Turkish baths, saunas and hot tubs.
There's also the wonderful 1000m² Deep Nature SPA which offers spa-goes fabulous views of the Mont Blanc chain whilst the enjoy maximum relaxation. Here grottoes and pools create a real cocoon of serenity. Inside this vast area dedicated to wellbeing and relaxation, you will find fun pools with hydrotherapy jets and a jet stream, themed grottoes (including the aquatic grotto, the frozen grotto and the volcanic grotto), Turkish baths, an outdoor sauna chalet and the hot and cold sensorial trail. There's also a Jacuzzi, multi-sensorial showers, a Norwegian shower and footbaths a nail spa and a relaxation room. Facial and body treatments, massages and theme packages are of course available too.
Arc 1950 Offers Snowsure Skiing
The '1950' in Arc 1950 le Village stands for the height in metres of the ski village above sea level. This is one of the dozen highest ski villages in Europe (of several thousand contenders!) and that kind of altitude means snow cover at resort level is the norm from the start of the season in early December right through to closing day in late April.
The slopes climb high above to 3250 metres above sea level ad are crowned by the permanent snowfield of the Arguille Rouge glacier. The region also has an extensive snowmaking network to further guarantee quality snow conditions from the start to the end of the season. The network is constantly being improved and this season 30 new snow makers are being installed in the Vallée de l'Arc, between the bottom of Arcabulle and the bottom of the new Pré St Esprit chairlift.
Not Just Snowsports
Arc 1950 Le Village may be all about snow but you don't have to spend your holiday skiing and snowboarding (or at least not all of it). The resort is famous for the swimming and leisure facilities in all of its accommodation, but you can also get back out on the snow and try fun activities like ski joëring (skiing behind a horse) through the village; the thrill of a dog sled ride or a snowmobile excursion; or tackle one of the toboggan runs.
You could also have a go at snowshoeing, visit the igloo village or be transported to the far east of Asia with a meal in a Mongol Yurt or perhaps get above it all and take a helicopter ride to see the area from above. If you're a skier you'll have trouble fitting it all in on top of your days on the slopes, if you have a non-skier in your party they'll be spoilt for choice.
Stress-free and Fun For Families
Arc 1950 Le Village staff are far more focussed on providing a stress free family ski holiday than the reception teams at most ski resorts. They do more than provide apartment keys and ski passes they'll even organise rental equipment and much more. You can also order shopping in advance and have it delivered straight to your apartment on Saturday. It will even be put away in the fridge!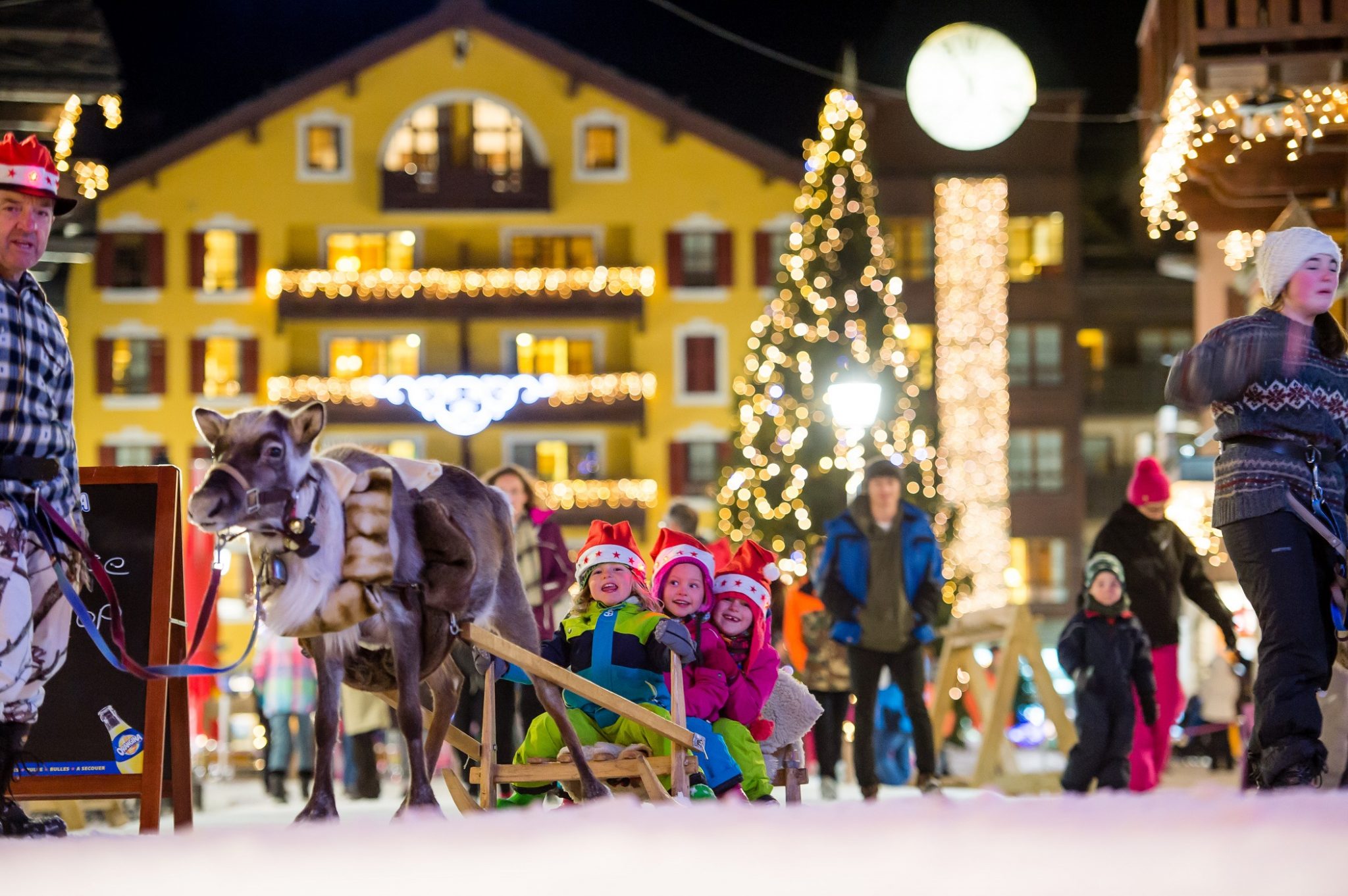 For families arriving with young children baby kits are available in the residences to make your stay easier (travel cots, fitted sheets, highchairs, changing mats, strollers and safety gates for stairs can be reserved) and a list of babysitters is also available from reception if needed.
The P'tit Cariboo club takes children aged 9 months to 3 years for half days or full days, so that their parents are free to go off and play. Then for 3 to 13 year olds The Cariboo's Club provides full and active days from 8.30am – 6pm. Children are divided into different age groups and discover the mountain through a range of fun activities. Working with the ski school, children taking ski lessons can be supervised between the end of the morning lesson and the start of the afternoon one. There's even a chef to prepare balanced meals using fresh produce every morning.
Teens Taken Care Of Too
Over recent years ski resorts have offered more and more for 'families' but the focus always seems to be on babies, toddlers and primary age school children. Of course Arc 1950 Le Village has a great range of services, facilities and deal for families with young children, as detailed above , but unlike may, they also make special efforts for families with teenage children, who are of course actually harder to please!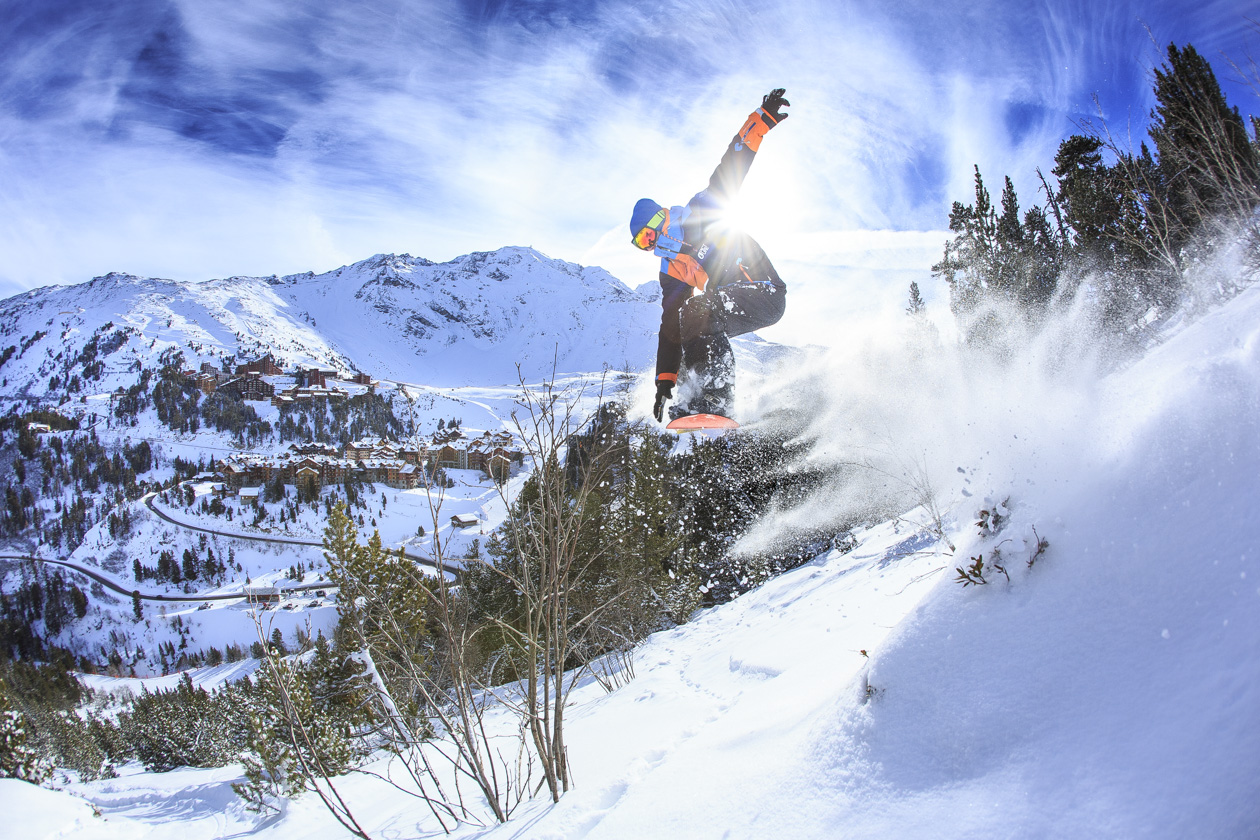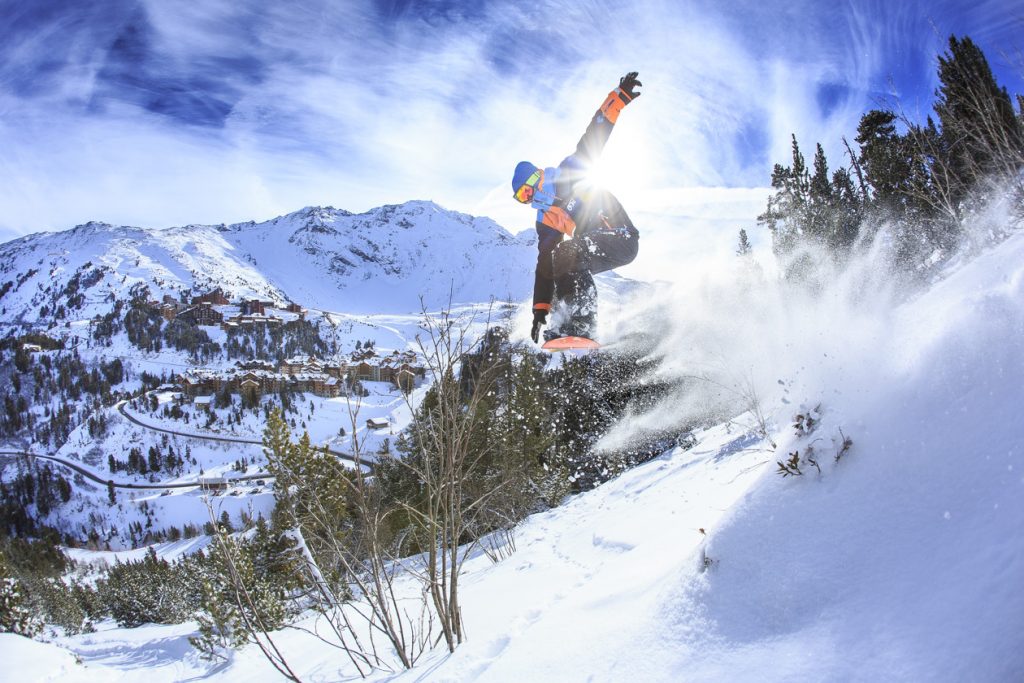 The Backcountry Camp pack for 12 – 17 year olds with a good ski level offers teens a feeling of liberty and the guarantee of making lots of new friends during their stay. More fun than the "classic" ski lesson levels, backcountry skiing is about discovering all aspects of the mountains in the Paradiski area: learning to use avalanche equipment, first off-piste runs and playing in the snow park. Participants take a camera and learn to edit their film with their ski instructor. On the Thursday evening, they get together for an aperitif in the Village yurts to work on the editing and prepare a full day out in the Les Arcs ski area the next day. The course runs for five half day Sunday – Monday then a full day on Friday.
Shopping and More
The streets of Arc 1950 Le Village are lined with cafes, restaurants and shops. You'll find everything here from boulangeries selling warm croissants to stylish sports shops retailing the latest chic new ski wear. Many of the resort's shops sell top quality local and international items and, of course, your shopping can be delivered to your apartment. The Village shops sell everything from gifts, souvenirs, food, newspapers and magazines to local specialities and sweets. New this winter, every Thursday, local retailers will sell their fresh produce and regional specialities in a small market under the clock tower.
There's Always Something Happening
The team that runs Arc 1950 Le Village works hard to provide daily entertainments and additional major events throughout the ski season. So you can expect daily concerts to liven up the end of the afternoon in Arc 1950's bars with everything from jazz to rock and pop concerts. Freestyle shows are also organised in the village centre in February and there's another show organised with instructors from Spirit 1950 by Evolution 2 ski school providing a fresh view of freestyle skiing.
Major events coming up this winter include Les Arcs European Film Festival from December 16th – 23rd; Europe's highest fashion show … at 1950 metres from January 6th – 13th and the French Freeride World Qualifier from January 29th to February 4th, a competition that sees the world's top freeriders go head to head.
Apres Ski Atmosphere
Once again Arc 1950 le Village goes that extra mile when it comes to evening venues and entertainment. Wander around the village and you'll find a sunny terrace here where you can stop for a snack or a cosy bar with welcoming crackling log fire. Every residence has its own restaurant, bar and special atmosphere. Popular stops in the village include Irish bar Belles Pintes, the Hemingway's steak house, Italian mountain restaurant Chez Luigi and Savoyard option Le Perce Neige. A brasserie simply named Le 1950 and George's Wine Bar are also good après-ski choices.
If you fancy a dance O'Chaud combines the ambiance of a bar. At the end of the ski day several of these bars and restaurants organise apres ski concerts then I the spring the music moves outdoors with performances in front of Manoir Savoie with its spectacular views of Mont Blanc, or under the clock tower.
Easy To Reach
Arc 1950 le Village is easy to get to by flying to Lyon, Grenoble, Genève or Chambéry airports or you can arrive by train with a Eurostar service from London St Pancras taking you direct to the town of Bourg st Maurice in the valley directly beneath the resort. A funicular railway then a shuttle bus service takes you from the station up to Arc 1950 Le Village.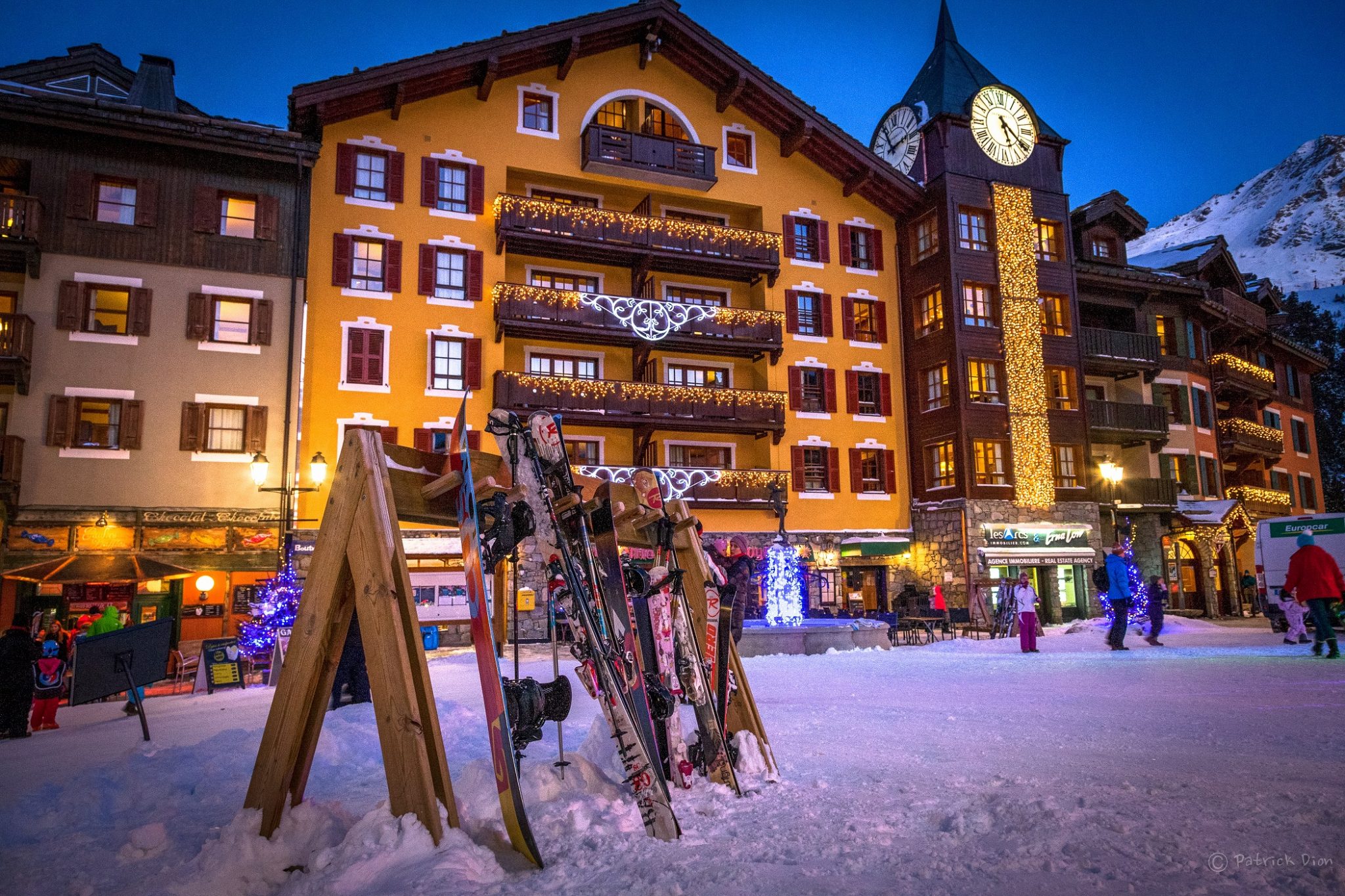 It's also easy to drive to the village but to maintain the real ''car free, ski-in/ski-out'' experience, your vehicles will be parked in the underground car park designed so that all visitors have direct access to the residence they are staying in.
Once there you'll find Arc 1950 le Village is a calm and tranquil place where guests can enjoy the unique experience of being away from cars, busy streets and the sound of engines running.