Sölden in the Austrian Tirol has published pictures and more information on their new 007 ELEMENTS attraction which is due to open on 12th July 2018 in the mountains high above the ski village.
The world-first cinematic installation dedicated to the world of James Bond focuses on the most recently released film, Spectre, which included scenes shot in Sölden, but also showcases the other titles in the 24-film series.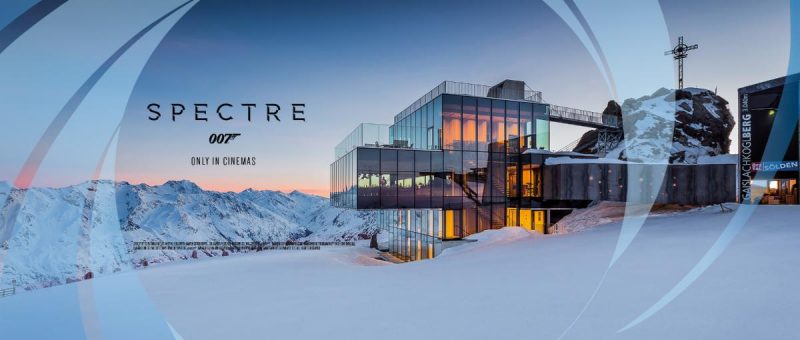 The attraction, first announced last year, is housed inside what the resort describes as, "a beautiful, bespoke building" and located inside the summit of the Gaislachkogl Mountain in Sölden, more than 3,000-metres above sea level.
It is located close to the famous Ice-Q glass cubist mountain restaurant which was used to depict an exclusive health clinic in Spectre And accessed via the same ultra-modern Gaislachkogl Mountain Gondolas lifts.
"The aim of 007 ELEMENTS is to tell the story of the making of 007 films through an ultra-modern, emotive and engaging experience while using the incredible location to place guests in Bond's environment and bring the stories to life in a unique and unforgettable way" a resort statement reveals.
The collaboration between the project's creative director, Neal Callow (Art Director on Casino Royale, Quantum of Solace, Skyfall and Spectre), and the creative team at Optimist Inc. led by Tino Schaedler reveals how the world of 007 is made.
"007 ELEMENTS guides visitors on a journey through a series of high-tech, interactive galleries, each distilling the craft of the signature elements that define a James Bond film — the beautiful title sequences and dramatic scores; the jaw-dropping action sequences; the cars, gadgets and technology; the breath-taking locations and iconic studio sets and lastly, a host of compelling characters," the resort statement concludes.
Entry to the attraction will cost €22 for adults, €17 for 'youth' (born 1999-2003) and €12 for children born in 2004 on later although the resort recommends 007 ELEMENTS only to children aged 12 and over.
This price does not include lift access which can be added for a combined ticket price of €54 for adults, €49 for 'youth' and €30 for children.
The centre will be open year-round with admission between 9am and 3.30pm. Online ticket booking will be available shortly.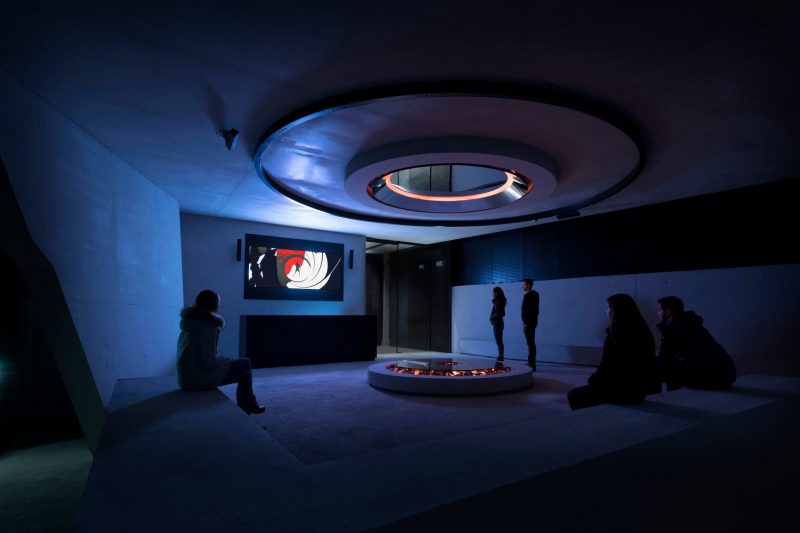 Images copyright: Kristopher Grunert