Zermatt have confirmed that following completion of the world's highest 3S Gondola lift up to the Klein Matterhorn last autumn, after three years under construction, the next leg of their huge project, known as the 'Alpine Crossing' will begin this spring. That is to create a direct link to the Klein Matterhorn with a second 3S lift, this time coming up from above Cervinia, with the two lifts meeting at the Klein Matterhorn.
The second 3S lift will make it possible for people to travel across the border between Italy and Switzerland without needing to ski or hike, making the connection possible for people using wheelchairs or pushing buggies for example.
3S lifts are ultra-modern, highly-stable, high-speed, comfortable giant gondola, usually holding at least 20 people per cabin.  Stability is provided by using three cables rather than the usual one for a gondola or two for a cable car.
The plan to move on to the second stage of the construction with the new lift from Testa Grigia above Cervinia to the Klein Matterhorn at 3821m, following completion of what has now been named the 'Matterhorn Glacier Ride' 3S lift, which ascends along aside the existing cable car from Trockener Steg to the Klein Matterhorn, has long been planned, but a group concerned with environmental protection had submitted objections to the proposals.
The Swiss Foundation for Landscape Conservation had objected to a number of issues connected with the development but Zermatt Bergbahnen AG (ZBAG). However Zermatt's lift company has announced that after…
"…both sides offered constructive proposals, an agreement has been reached and work can now start on the realization of an "Alpine Crossing" between Zermatt and Cervinia."
Among the measures ZBAG has agreed to take in seeking the group's approval were the removal of a lift created to lift materials up from Cime Bianche in Italy to the Klein Matterhorn and the removal of a cross-border lift, the Grenzlift, which is currently a component of the summer ski area. This will be done after the second 3S lift is completed, after which the sites of the lifts will be restored to their original condition. The company says neither lift will be needed after the new lift begins operating in any case.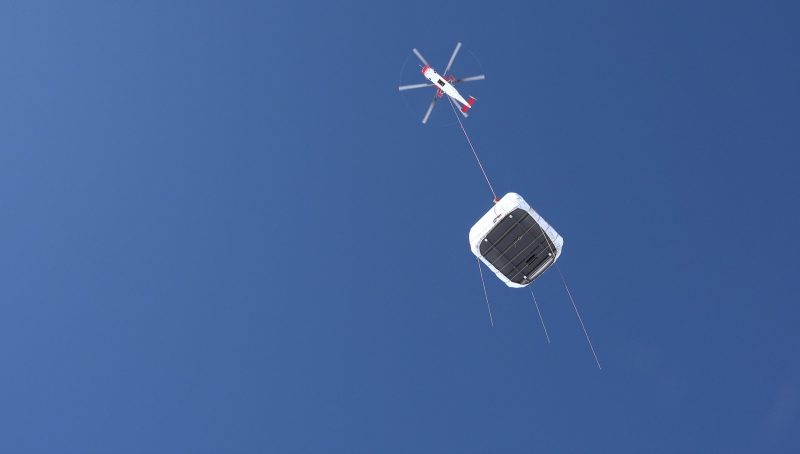 Inside sources suggest ZBAG was also keen to get on with stage two of the project this spring as they have a large amount of construction infrastructure still in place after completing the original lift to the Klein Matterhorn last year, and did not want to have to remove it all then take it back again.
Work should begin on the new lift this April subject to official approvals.  The first 3S lift was built over a period of three years during 100 day summer construction windows each year when conditions were suitable for construction at these high altitudes.
The second 3S lift is expected to be completed and the full 'Alpine Crossing' opened in 2021.