Although the coronavirus pandemic and its consequential closure of many of the northern hemisphere's ski areas has hit in the last weeks or months of the season for most, making it seem unlikely many will re-open this season unless the consequences are much more short-lived than expected, a number of ski areas are geared up for late spring and even summer operations.
So whilst we might be jumping the gun, in the spirit of optimism, we thought we might look at which areas might re-open at least some of their higher lifts for snowsports in a few months' time.
Austria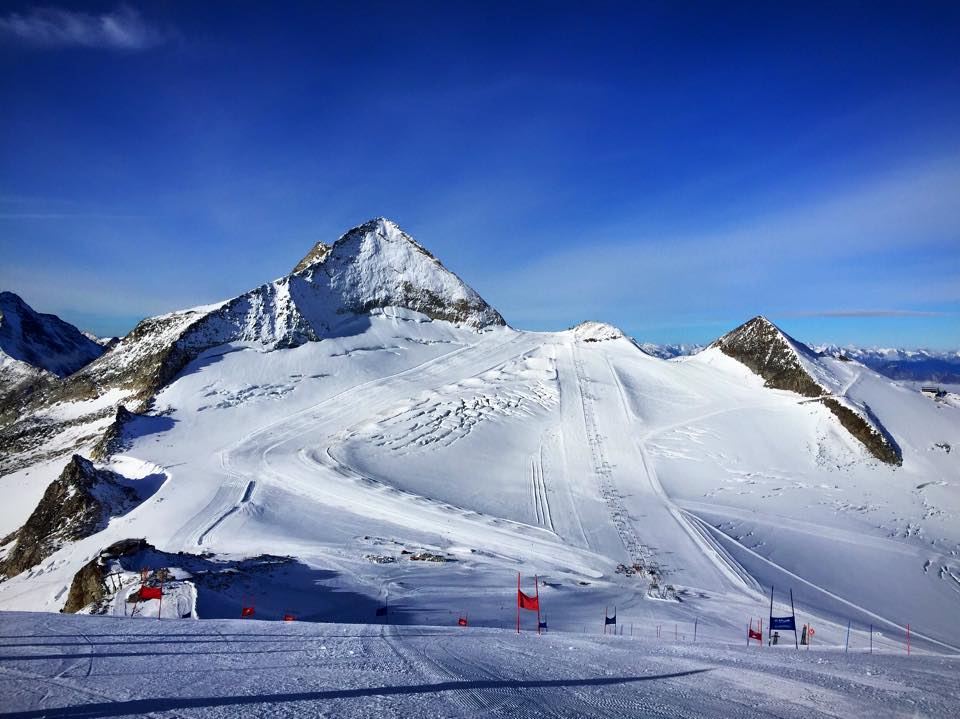 Austria has eight glacier areas, about half of which are often open in June and July, so may be one of the first places to re-open its slopes when deemed safe.
Ski areas usually open in late spring and early summer can include the Dachstein, Kaunertal, Kitzsteinhorn, Molltal and Stubai glaciers whilst the Hintertux glacier (above) is open year-round. A spokesperson there said this week:
"Everything is uncertain right now but we want to re-open as soon as possible. Our skiing area was closed by Austrian authorities so we need their confirmation for a re-opening. At this time we have no exact date but we are hoping that this will happen in (late) spring."
A spokesperson for the Kitzsteinhorn said they are targeting September which is when the Piztal and Solden glacier areas also normally open.
Canada
All of Canada's ski areas has closed by 22nd March – two months before the last resorts had been due to close in late May, Sunshine near Banff and Whistler Blackcomb.
Whilst Sunshine says the season is probably over, Whistler's owners Vail Resorts say they will re-open the slopes later in spring or in early summer (it does offer summer skiing in June most years) if conditions are good and it is deemed sensible again by then.
Finland
Finnish ski areas have stayed open later than most, to the end of March. They are all closed now but Ruka has named the day when it expects to re-open, 2nd October for the 2020-21 season, the first ski area without a glacier to open for next winter.
France
Les 2 Alpes, Tignes and Val d'Isere normally open for glacier skiing and boarding in June, July and August, but we don't know yet for 2020.
Italy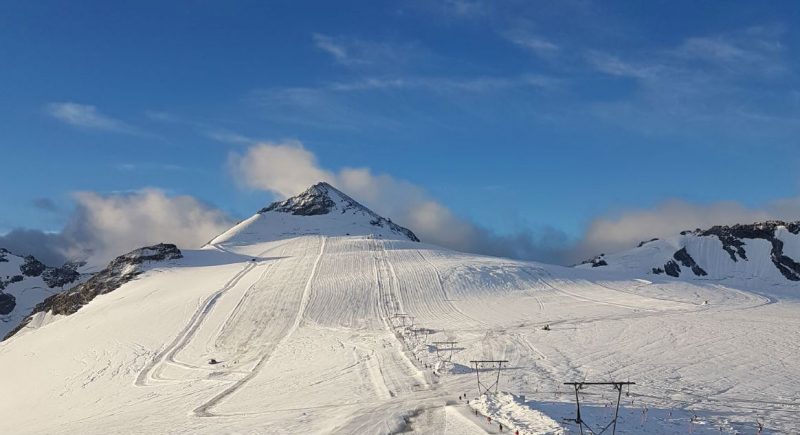 Italy is in complete lockdown at present of course but when that ends it's possible their Passo Stelvio summer ski area will be able to operate – it's season normally runs from early May to late October. Cervinia usually opens for summer skiing then in September Val Senales offers glacier skiing.
Japan
Japan's ski areas are still operating and currently don't look like they'll close before the season end which is month cases is in 4-6 weeks' time, although nothing is certain of course. One small centre, Gassan, above, operates into July most years.
Norway
All ski areas in Norway are currently closed but the country does have three summer-ski resorts which operate from late spring to summer or (in one case) autumn. Although it hadn't been the snowiest winter for much of Scandinavia some areas have seen the most snowfall since the 1990s, including some of the glacier slopes and this picture was taken on 21st March of the access road to the Fonna glacier being dug out in case the area can open eventually.
Scotland
At the time of writing most Scottish ski centres were still open with Glencoe saying it hopped to stay open to its planned end date in early May, if it can.
The centre reported four metres of snowfall on upper slopes earlier this month and famously re-opens for skiing on midsummers day in snowier years.
Sweden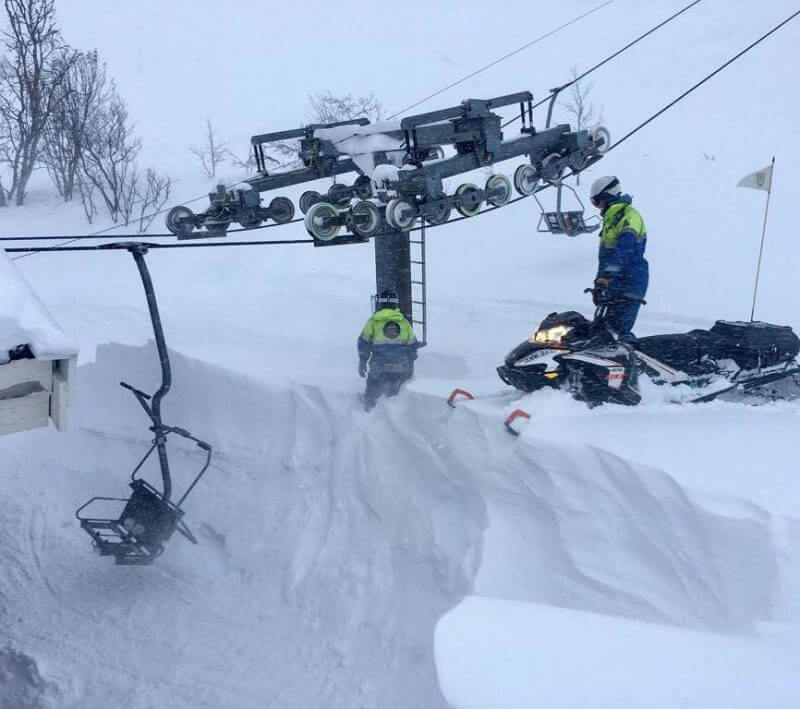 Most Swedish ski areas were still open at the time of writing. Riksgransen, which has a season from early March to Midsumers Day week in late June has reported its deepest snow for 20 years and currently has the deepest snow in the world of an open resort at 4.5 metres (15 feet).
Switzerland
Zermatt normally offers skiing on its glacier every day of the year, so presumably once Swiss resorts are allowed to re-open, it should be one of the first to do so.
If re-opening isn't until late spring or early summer Saas Fee, which has a nine-month ski season from July to April, may be among the first to join Zermatt, thanks to its glacier slopes.
USA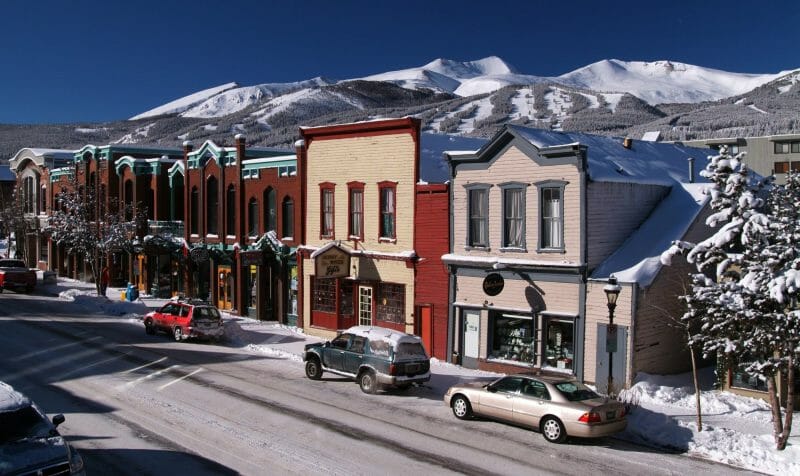 Usually at least half a dozen US ski areas stay open past Mid-May, so it's fair to hope that some may re-open later in the spring before we start thinking about winter 2020-21.
Arapahoe Basin in Colorado had planned to stay open to at least early-June and issued a statement when Colorado ski areas were closed by the state's Governor on March 15th, saying,
"We have every intention of re-opening. The very best skiing at A-Basin is yet to come. As soon as it makes sense to re-open, we will re-open."
Vail Resorts have said that is they can they'd like to open Breckenridge in Colorado and Heavenly in California in late spring, if allowed and if the snow is still good.
The Southern Hemisphere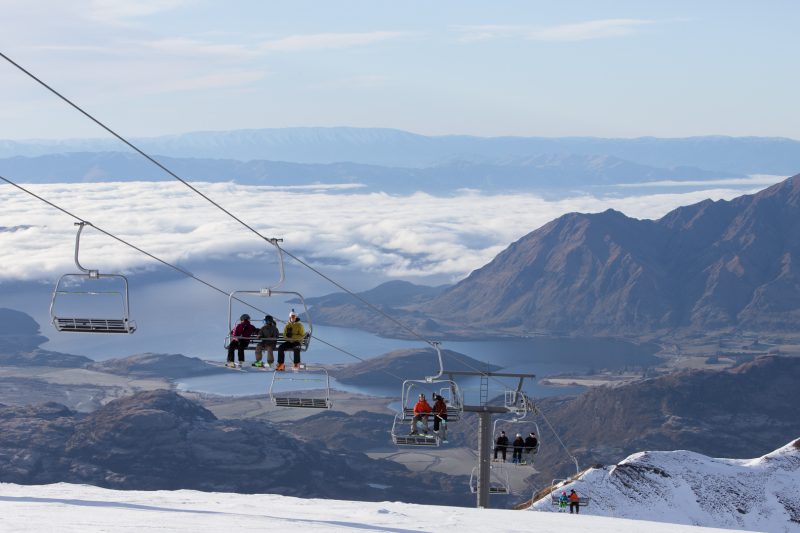 The 2020 ski season is due to begin in early June and run until early-October for most ski resorts in the southern hemisphere.
It remains to be seen whether the virus will be part its worst in those countries by then, or what the attitude of some of them will be to ski areas operating, but hopefully some or all will get top operate through some of the coming winter south of the equator.
Treble Cone in New Zealand is pictured.