Skiing with your family can provide some of the most precious memories you can have. However, it can be hard to choose a resort that can offer the entire family what they need when it comes to life both on and off the slopes. So, we've put together our top picks for the most family-friendly ski areas that you might not have previously considered.
Home of strudel and gluwhein, Austria has been a popular destination for families for decades, with it's picture perfect resorts, fantastic skiing opportunities and exceptional off-slope offerings.
The resort of Kitzbühel is one of our particular favourites for families. Located in the heart of the Tyrol, this is an absolutely stunning town that is sure to get children's imaginations racing. It's a fairytale-style medieval town, the likes of which they may have never seen before, especially if you have previously skied in more purpose-built areas such as Tignes or Avoriaz.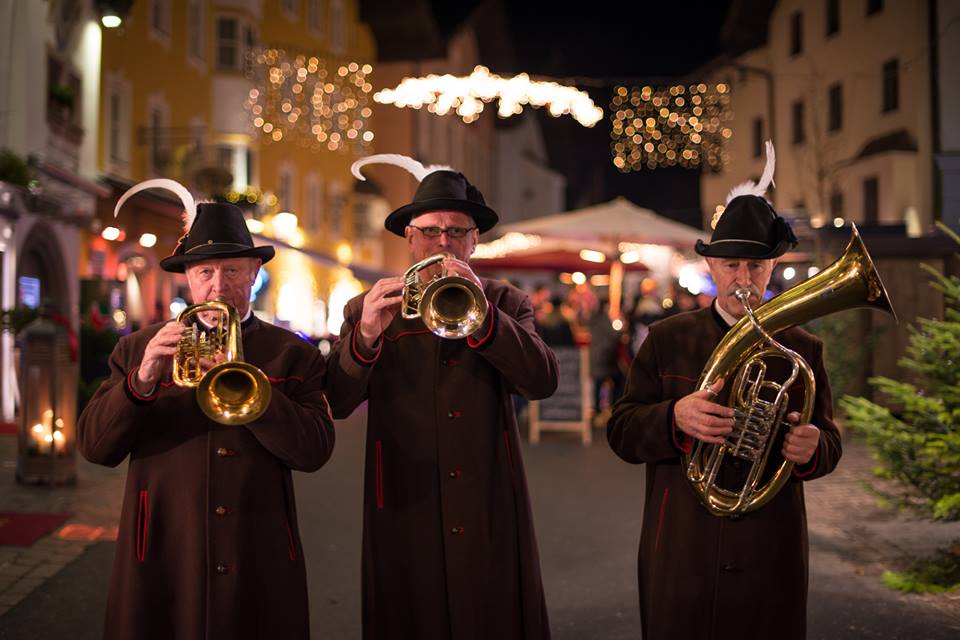 The ski area is also ideal for families and beginner skiers, with many offers that will keep the costs down. The practice lifts (Rasmusleiten, Mocking and Pulverturm) and the moving carpets in Kitzbühel, Hausleiten (Jochberg), the Thurn Pass and Aschau are all available for use free of charge – perfect for little ones making their first turns! In terms of childcare, many high quality ski schools are available in the area and offer a variety of options for taking care of your little ones.
For more advanced children, there are many children's areas and fun parks throughout the area that are perfect for enjoying as a family. And another added bonus is that the lift infrastructure here is brilliant, with high quality, quick cable cars that even offer heated seats – say goodbye to those cold chairlift journeys that we all know children love…
For skiers looking to explore, you're in for a treat in Kitzbuhel, where the area offers 215 kilometres of slopes and 36 kilometres of marked ski routes of varying difficulties. In addition, there are a number of adrenaline-inducing fun parks, toboggan runs and hundreds of kilometres of cross-country ski trails and winter hiking trails.
As if you didn't know already, Kitzbuhel is also the location of the world famous Hahnenkamm race, so daredevil mums and dads can try their hand at this renowned slope. It also mellows out into a family run at the end, meaning even the kids can join it further down and say they've skied this famous slope.
If this wasn't enough, fantastic Austrian hospitality gives a family ski holiday here that extra edge. You will return home with full bellies, well-worked muscles and happy hearts!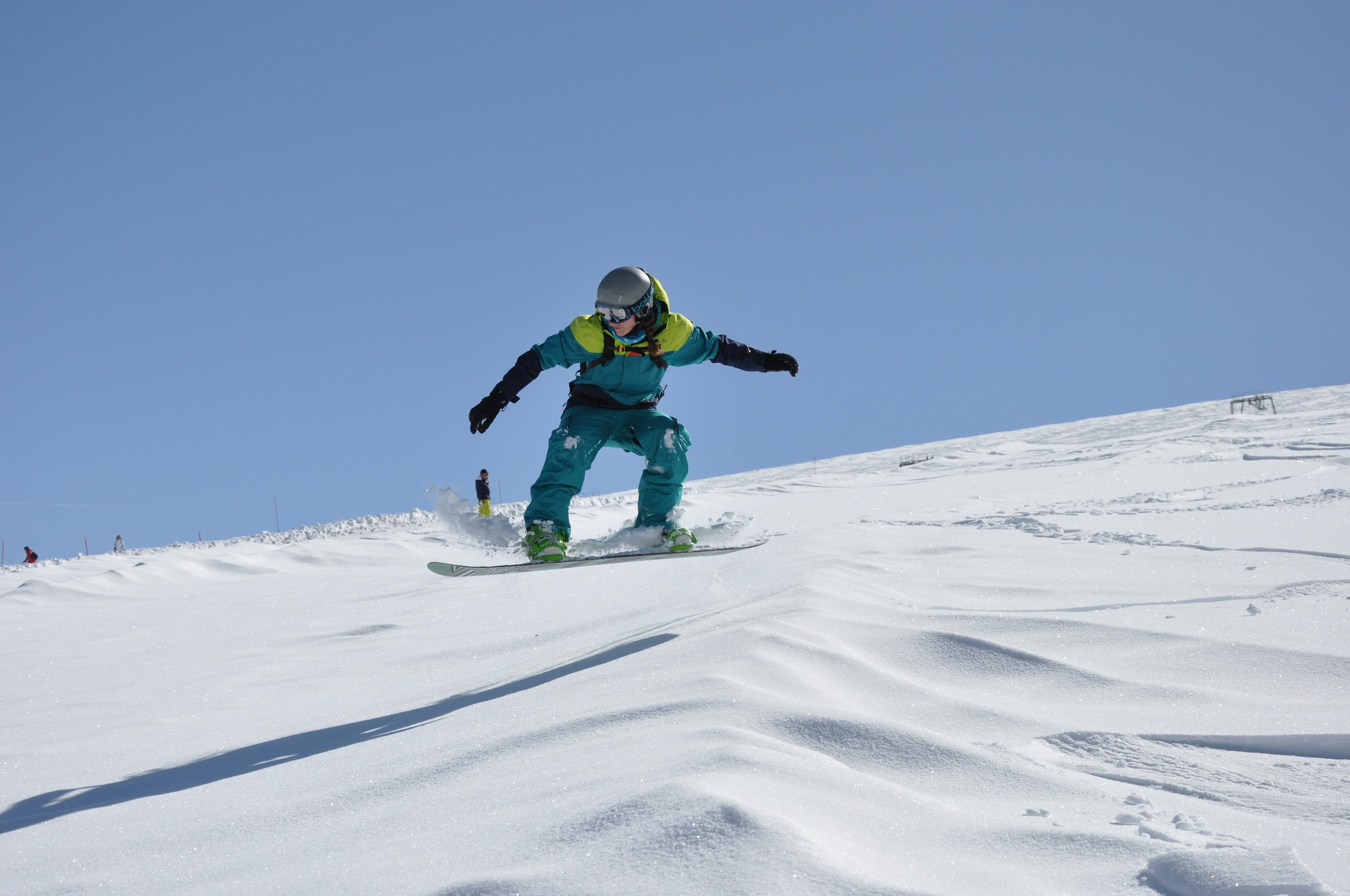 Image Credits: Traveltrex
Set within the breathtaking mountain scenery of the Belledonne massif, Chamrousse is one of France's most magical ski areas. The striking red sunsets over the surrounding mountain views explain the name "Chamrousse", which translates as 'red fields'. The area was host to the Olympic games in 1968, where Jean-Claude Killy famously won all three Alpine skiing events. However, it's not just Olympic pros that can enjoy the pistes here; it's also a brilliant destination for beginner and intermediate skiers.
Set between two more famous neighbours – Alpe d'Huez and Les Deux Alpes, Chamrousse benefits from the same exceptional skiing without the same crowds. It's a snow-sure resort thanks to it's westward-facing slopes, which also guarantee sun-drenched slopes through afternoons and evenings, which makes a holiday here all that more enjoyable.
At 92km, it's a great-sized resort for families, with more than enough piste on offer but slopes that are slightly quieter, making it a great destination for those that aren't quite so fussed about racking up the mileage. This also means it is easy to navigate and you don't have to worry as much about last lifts or missing a turn.
Image Credits – Chamrousse via Facebook
What makes this such a good destination for families is that the slopes here are divided into two sections; one dedicated to beginners and children. This means that you don't have to worry about speedy skiers cutting you up on the slopes and can instead focus on honing your blossoming skiing skills.
Approximately 30km from Grenoble, it's easily accessible, which is great for families that don't want a long journey. Other activities on offer in the area include snowmobiling and dog sledding tours for even more special memories to take home with you.
Situated between the lower Alps and the Bavarian hill country, it is easy to see why the Allgäu area is one of the most popular tourist areas and winter sports regions in Germany.
One of the highest ski resorts in Germany, Oberjoch is a historic ski area with over 100 years of skiing tradition dating back to 1904. There are slopes on offer for all levels of skier, from complete beginners up to expert athletes, with the local ski area allowing families access to 32km of piste, which can be reached via six lifts. All skiing is between 1,130 and 1,560 metres in altitude and is ideal for families, with a lot of choice for beginner to intermediate level skiers. A 'Schneekinderland' allows the littlest skiers the prime opportunity to enjoy their first forays onto the slopes. This is run by the Ski School Ostrachtal and is located right at the base station of the Iseler lift. It's a fantastic kids' area, well designed for entertaining smaller skiers.
Image Credit: Traveltrex
However, this doesn't mean that expert skiers are left out, with a challenging black run, a snow park and a deep powder freeride area accessible from the Iseler lift. The MINI Snowpark Oberjoch is a fantastic area for adrenaline fans, with kickers, tanks, a rainbow box, a pipeline, to name a few. It even offers a 11 x 15 metre airbag jump, which is a LOT of fun for younger thrill seekers to give a go. There's also a lovely chill-out zone here (complete with bean bags) which is a great place for the whole family to watch freestylers show off their skills!
With the "Bad Hindelang-Oberjoch-Unterjoch" lift pass and the "Bad Hindelang PLUS Card" you also have access to the lifts in Ober- and Unterjoch, as well as the Hornbahn in Bad Hindelang.
There's even night skiing available, which is a unique and hugely entertaining experience for children, one they will be desperate to tell their friends back home about. The night pistes are open every Thursday from 17:30 to 21:00 and include the piste at the Iselerbahn lift in Oberjoch, as well as the piste at Idealhang lift in Oberjoch. Toboganning is also available to ensure that the entire family makes the most of every moment in the mountains.
Traditional mountain huts dotted across the piste offer cosy refuge from the cold with tasty, hearty food to fill those hungry stomachs after a morning on the slopes.
Oberjoch is characterised by a lovely, easy-going pace of life. The locals are hospitable, relaxed and accommodating and strive to ensure families have the most relaxing holiday possible, giving you the perfect family break.
Image Credits: Bergbahnen Hindelang Oberjoch
The Haslital holiday region of Switzerland is located the areas of Interlaken and Lucerne in the eastern Bernese Oberland. The Hasli Valley houses a number of resorts with a popular family-friendly atmosphere. With 60km of pistes and 35km of cross-country trails, it's a great choice for families who may have beginners in their midst, with more than enough piste for beginner and intermediate skiers to work on their skills and advanced skiers to stretch their ski legs!
The emphasis here is truly on enjoying your well-earned holiday time together as a family. The combined focus on relaxation, culture, fun and action makes it easy for you to truly make the most of your time together. As it has so much to offer children, the Hasli Valley has been awarded the "family welcome" seal of approval. A lesser known area, the slopes here are often practically deserted, delightfully quiet which makes them much more suited for families.
So where is best to stay in this ski area? We would recommend the resort of Meiringen, arguably the area's most famous resort. Set at 600 metres in altitude at the foot of the Rothorn, this lively resort has a lot of personality and is a definite hit with younger guests.
Credits: Bergbahnen Meiringen-Hasliberg
A range of leisure activities in the town for both young and old mean that no-one will ever complain about being bored. Meiringen was even the setting of one adventure for Sherlock Holmes and boasts a museum dedicated to the famous sleuth!
A simple cable car journey from Meiringen to Hasliberg Reuti brings you right into the ski area, an easy journey that makes mornings effortless.