A talented sculptor has established a business that aims to create sculptures of mountains familiar to skiers.
The first artwork from Summit Sculpture, christened Verdons, perfectly captures the peaks and valleys of Courchevel in a limited-edition bronze, measuring 35.6 x 21.5 x 14.7 cm, weighing in at 6.5kg and retailing at £2,250.
"Made of pure bronze, my sculpture is unique, there is no-one else producing anything like it. This is a hand-crafted sculpture, cast in bronze and it brings to life the strength and elegance of the Courchevel mountains," explained sculptor Simon Gottschalk.
The impressive bronze sculpture takes its name from the rolling green piste that carries skiers back home to the resort at 1850. Verdons brings to life the majesty of the Courchevel Valleys: from the rocky peaks of Saulire and the Aiguille du Fruit, to the forests that flow down into La Tania.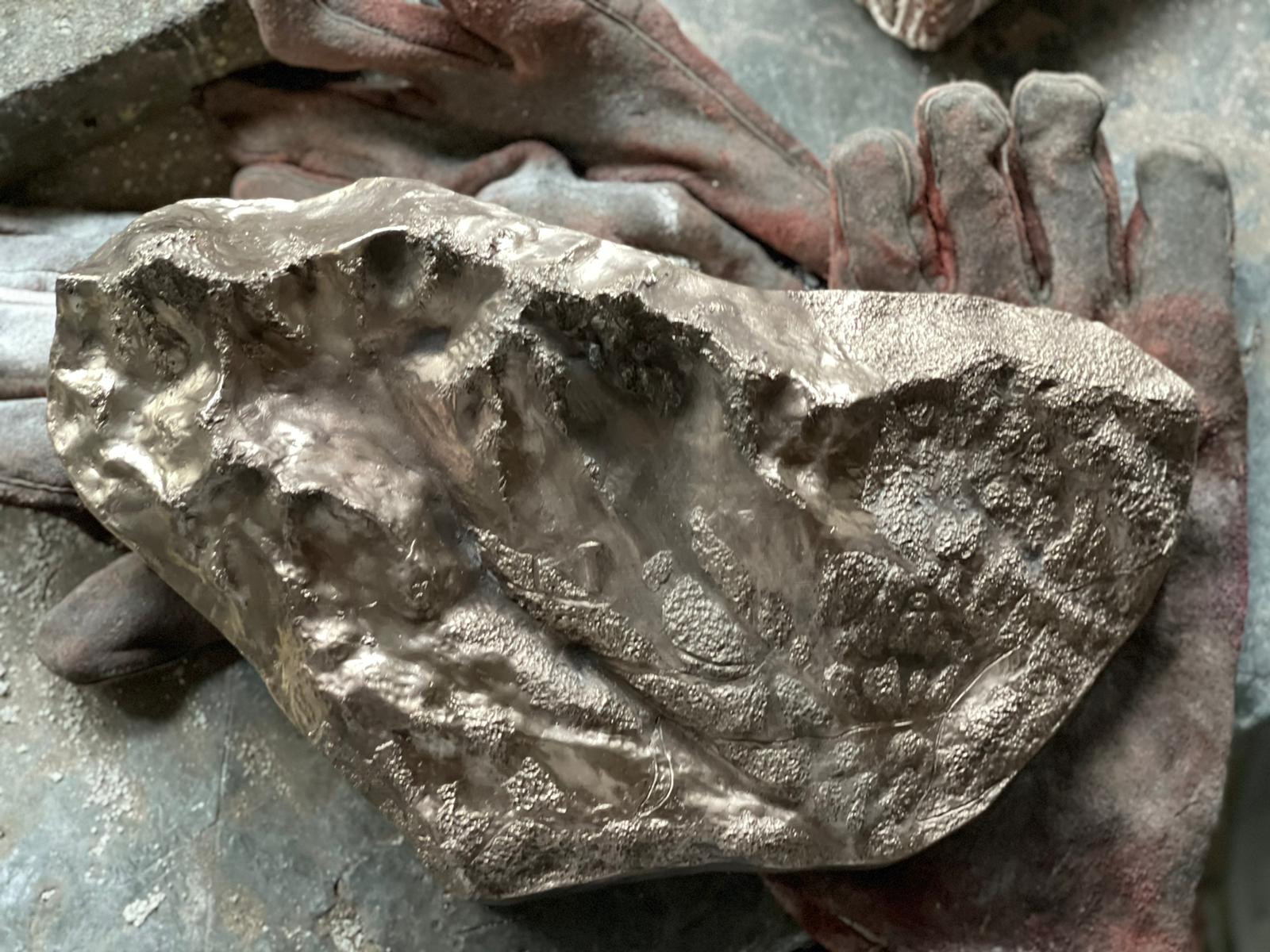 (The artwork in production)
Gottschalk spent two years living in the Savoie region of France, working across the Three Valleys, indulging his passion for skiing and the mountains. When work and family brought him back to the UK, he wanted to create something that would help evoke the memories of his favourite pistes in Courchevel.
The sculptures (Simon intends to produce more and is looking at Val d'Isère next) combines local knowledge, satellite imagery, digital topography and the original piste maps of Pierre Novat to generate the energy and warmth required for a true work of art that encapsulates the spirit of the mountains.
(Main images with black background credit Byron Slater)