Austria's Kaunertaler Glacier will unveil its latest new gondola this winter. The resort, which usually opens from early-October to early-June when not closed by the pandemic, and now claim's Austria's steepest ski run, the Black Ibex, has been spending on a host of impressive new lifts in recent years.
The new 10-passenger "Weißseejochbahn" gondola will be the centre's third to head up to the Italian border (the other two, Karlesjochbahn, Falginjochbahn, providing different perspectives). Although there are no ski runs over the border, other than freeriding routes, there is a mountain hut just on the Italian side where you can enjoy an authentic Italian coffee.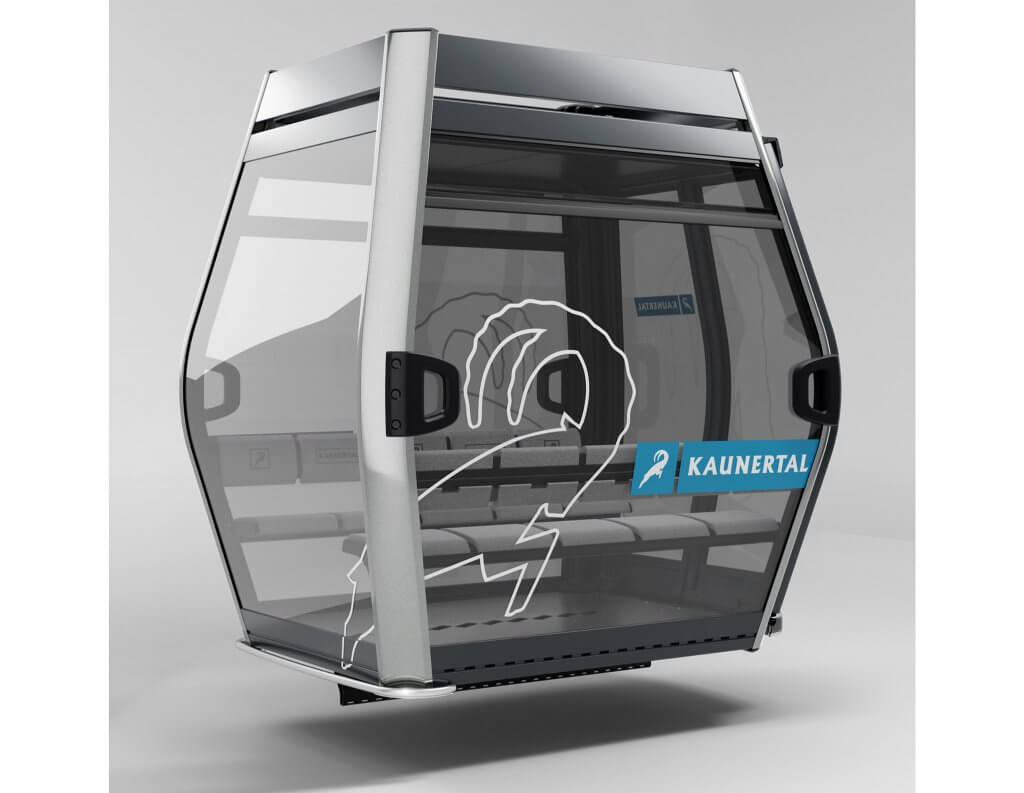 A special full-day package is available for freeriders which include lift ticket, a guide, lunch, transport back to the Kaunertal (by bus or taxi) after the last ride of the day which takes participants down into Italy's South Tyrol.
The lift will feature Leitner's Diamond EVO cabins with panoramic glazing and comfortable leather seats. The lift has been designed to require a minimal base building by a clever design to maximise available space for 'parking' the gondola cabins when not in use.
The Weißseejochbahn will be 'almost' self-sufficient in green energy through an integral solar power system. The lift will only operate during the winter season but will be generating solar power year-round – creating almost as much power in total over 12 months as it needs during its operational period each year.