Lech, in the Austrian Arlberg, has created "a romantic love path" through the snow with illuminated torches carving out a glowing heart.
"Grab your favourite person and walk together along the Walk of Love" a Lech spokesperson suggests.
The recommenced walk goes from Lech's Church Square and over the sport park.
The heart, in Lech, was first created for Valentine's Day 2021 with artists using drones and snowshoes to mark lout the heart in the deep snow before adding the torches.
Besides the torchlit heart there's a hut providing snacks and warming drinks to walkers.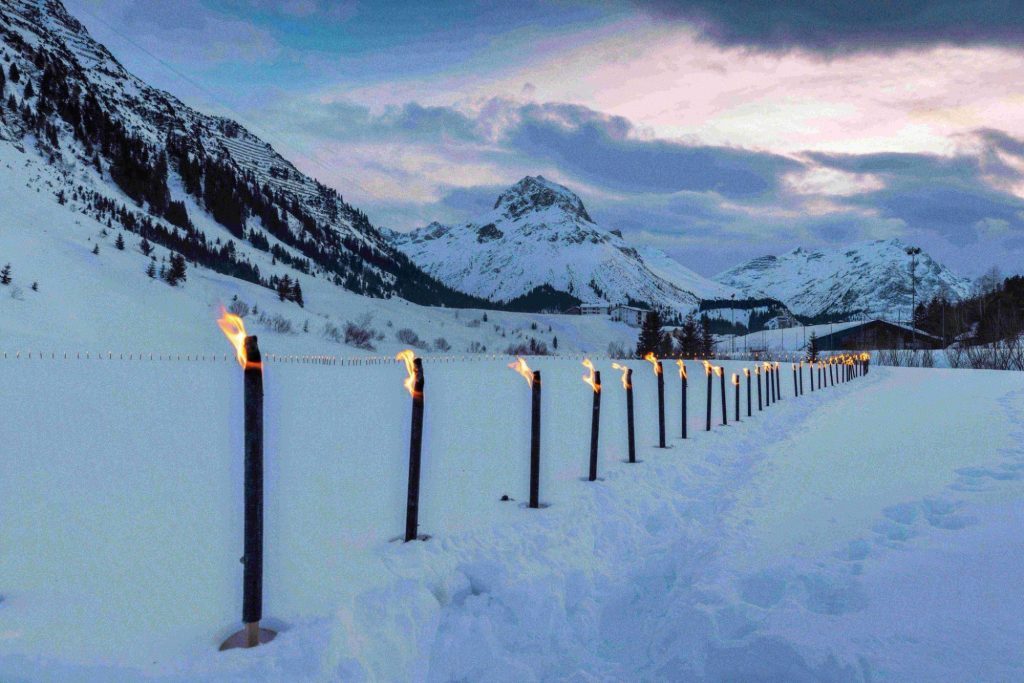 We have a regular Podcast called The White Out where we review the latest gear, talk about the latest snow forecast and updates on where is best to ski now, as well interviews with absolute ski legends AND we spotlight a resort every week and so much more. You can check out our regular podcast here Apple | Spotify | Podcasts or search The White Out on your chosen podcast directory.