What's said to be the tallest work of land art ever made has been created by French contemporary artist Saype at the Italian ski resort of Courmayeur.
"Une Grande Dame" is made on grass with biodegradable materials (plaster, coal and casein) in a mixture Saype invented himself.
"The piece is defined by the artist as a universal work, because it is related to emotions: the "woman" is not only the old lady, grandmother or child of the fresco, but the very nature that deserves contemplation for its beauty and purity. Saype then paints an intragenerational message, to witness time passing and the hope of a better future," a Courmayeur spokesperson said.
The fresco will remain visible for three weeks, until the vegetation grows.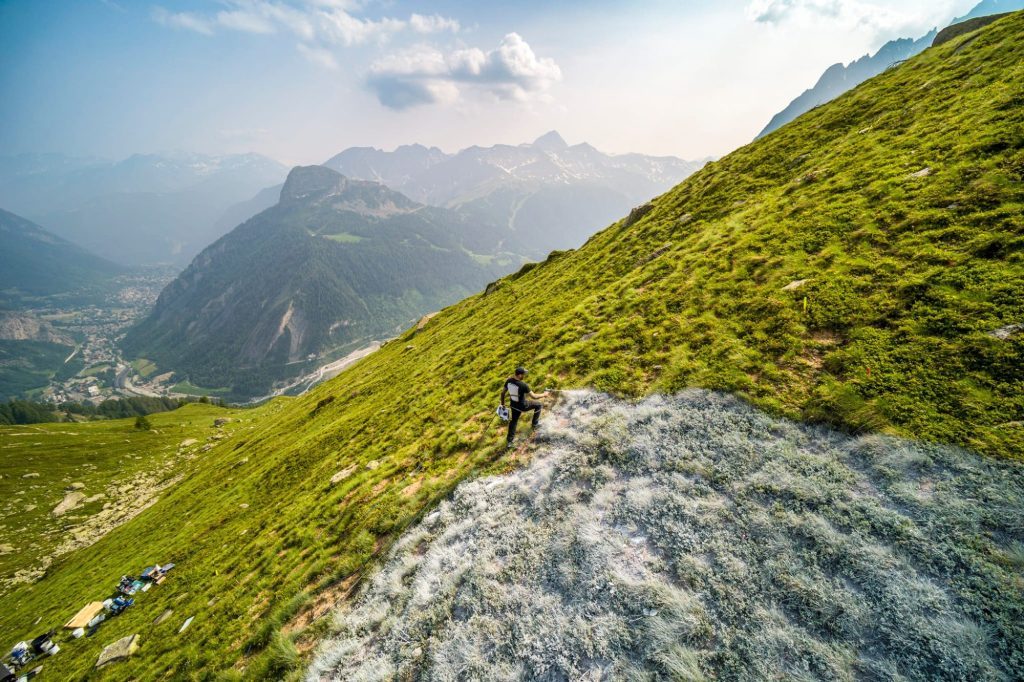 "After that, the drawing will forever be etched in the stone and in the hearts of those who were fortunate enough to see it in such a short time. Something so short always lingers in the heart of the beholder," the Courmayeur spokesperson continued.
Saype has bult a global reputation for his work creating ultra-realistic giant paintings in nature. In 2019, Forbes magazine ranked him among the 30 most influential people under 30 in art and culture.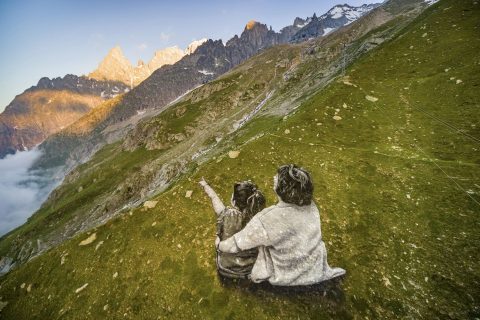 We have a regular Podcast called The White Out where we review the latest gear, talk about the latest snow forecast and updates on where is best to ski now, as well interviews with absolute ski legends AND we spotlight a resort every week and so much more. You can check out our regular podcast here Apple | Spotify | Podcasts or search The White Out on your chosen podcast directory.