Everything, of course, remains uncertain, and we know that the main 20-21 ski season in mainland Europe has definitely been missed due to the pandemic, but the recent announcements by Boris Johnstone and Nicola Sturgeon do give us an idea when we might be able to ski on dry slopes again, or on indoor snow, and possibly even on natural snow in the Scottish Highlands. 
There's also the beginnings of hope that summer skiing in the Alps, Norway or even the southern hemisphere later in 2021 just might be possible before those seasons end too, although we've all long since learned not to get too optimistic about that.
But here are the provisional, pandemic dependent dates we now have and what they mean for skiers and snowboarders in England and Scotland.
29 March – Dry Slopes May Re-Open in England
(Gloucester Ski & Snowboard Centre above and top)
"Outdoor sports facilities such as tennis or basketball courts will reopen in England" …which should include dry ski slopes and possibly the English Club ski fields if they have snow.  Most centres are yet to make up their minds but Gloucester Ski & Snowboard Centre is among those excitedly posting, "Returning 29th March 2021!!!" on their social media feed.
12 April – Indoor Snow Centres May Re-Open in England
"Shops, hairdressers, gyms and outdoor hospitality could reopen in England" …that may well mean that the five English indoor snow centres could open just after Easter.  The Snow Centre at Hemel Hempstead has confirmed they're now working towards that as their re-opening date and posted the image below.
Morwenna Angove, boss at Chill Factore indoor snow centre in Manchester confirmed they also hope to open then saying, "We hope to reopen on 12th April assuming restrictions allow us to do so."
26 April – Scottish Ski Centres May Possibly Re-open If Still Snow
"Gyms, swimming pools and other leisure activities" resume in Scotland. This might be the date when the country's ski areas can open (if there's snow and they wish to – so far there's no word from the centres themselves), along with the SnowFactor indoor snow centre and Scotland's dry slopes HOWEVER Scotland will also return to a regional tiered system with the probability of limited travel being permitted so it may not be possible to travel to the re-opened facilities from any distance at that point.
(Will the snow lying at The Lecht this month last until late April? Will we be able to get there if it does? Maybe there'll be a top-up?)
17 May – Travel To Open Ski Areas Abroad Might Be Possible …But Probably Won't Be Yet
International travel may resume from England giving the opportunity to go summer glacier skiing in Europe or (from June) to the southern hemisphere for their winter season – but that relies a lot on other countries allowing us in.  Politicians in England and Scotland have advised against getting too excited and booking summer trips abroad for now.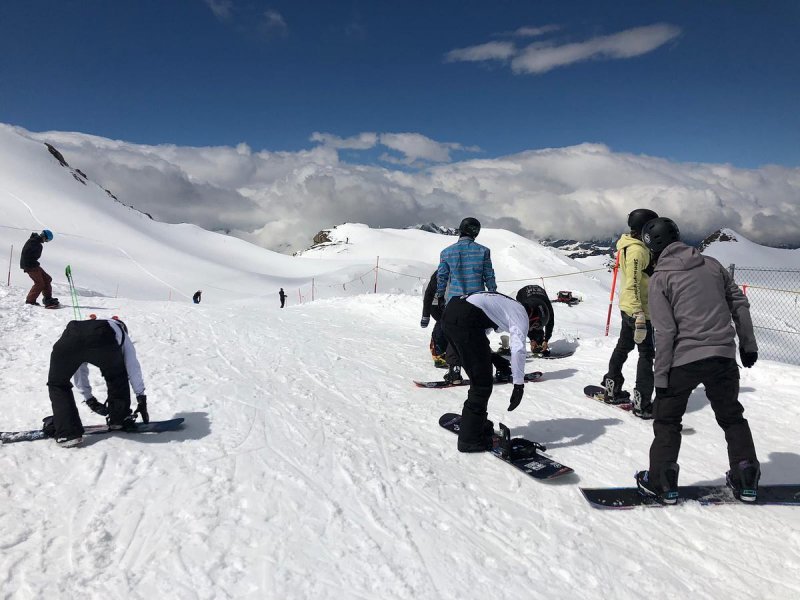 (Austria's Kitzsteinhorn in June 2020)
Welsh leaders have not published any timetable for easing restrictions, with the next review due in mid-March. They have only previously said Easter was a target date for limited re-opening of tourism. Northern Ireland, which has dry slope skiing, has extended its lockdown until 1 April, with a review due on 18 March.