Italy's Dovesciare.it ski website reports that the country's Stelvio glacier summer ski area is set to re-open to all skiers and boarders from this weekend, earlier than expected.
A second Italian glacier ski area, Cervinia, is due to re-open a week later on June 20th.
The re-opening of Italian ski areas, and particularly Passo Stelvio in the Lombardy region, will be seen as a good sign by skiers with a 'glass-half-full' view of the virus pandemic, as Italy was the first country to close all its ski areas and introduce a strict lockdown just over three months ago at the start of March.
The virus outbreak, which is so far the worst of an EU nation, hit the Lombardy region where Stelvio is located especially hard and lockdowns had already begun in regions there almost four months ago, from February 21st.
The governor of Lombardy signed an executive order at the weekend allowing the centre to re-open to all skiers from Saturday 13th.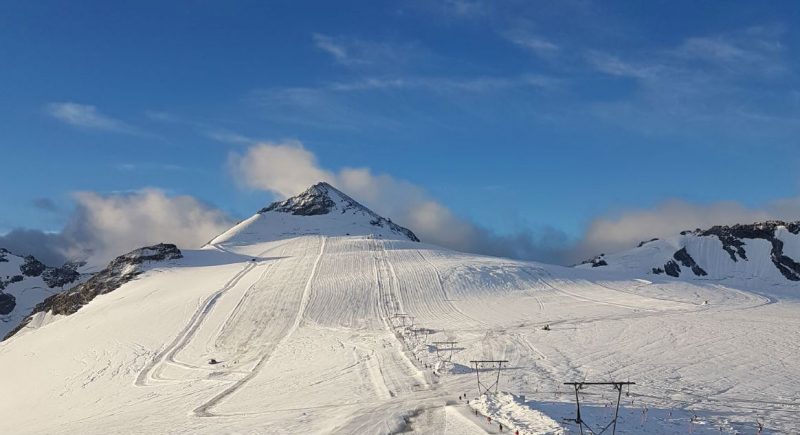 Passo Stelvio is one of the northern hemisphere's few "Summer only" ski area, normally operating a five-month ski season from early June to late October. It is used for race team training and has already re-opened last week for the Italian national team, who also have exclusive use of one of the centre's hotels to minimise the risk of the virus being brought in.
Racing superstars from other nations including Slovakia's Petra Vrhova and New Zealand's Alice Robinson are also reported to be training there this month.
Cervinia also usually operates summer glacier skiing but relies heavily on access to the year-round ski slopes of Zermatt on the Klein Matterhorn and the closure of borders meant this seemed unlikely to be possible until at least July this year. However that date has moved forward several times and is now at June 20th.
The re-opening of Italian areas comes after more good news earlier this week that New Zealand ski areas will begin their season this Friday with almost no pandemic restrictions and no social distancing requirements after the country reported more than two weeks without a new case of the virus and further relaxed is lockdown to something very close to the previous normality of life.
Italy's virus infection and death rates are currently far lower than those in the UK. The country did re-open its border with the UK last week but whilst the message on lockdown from the UK government is increasingly confused, it appears that non-essential travel remains off limits at present, and what is clear is that there is the two week quarantine period on return to the UK.