Dry ski centres in England are allowed to open from today, in Wales from later this week, but despite the Scottish lockdown easing in a similar way from this Friday, dry ski slopes and other ski centres there won't be allowed to reopen for another month, to the "shock" of some centres.
Skiers in England now have the option to ski on many of the country's dry slopes although not all are re-opening today. Halifax, for example, will open on Wednesday 31st March.
"Missing your easter ski trip? The Gloucestershire Alps re-open Monday," a statement from the centre reads.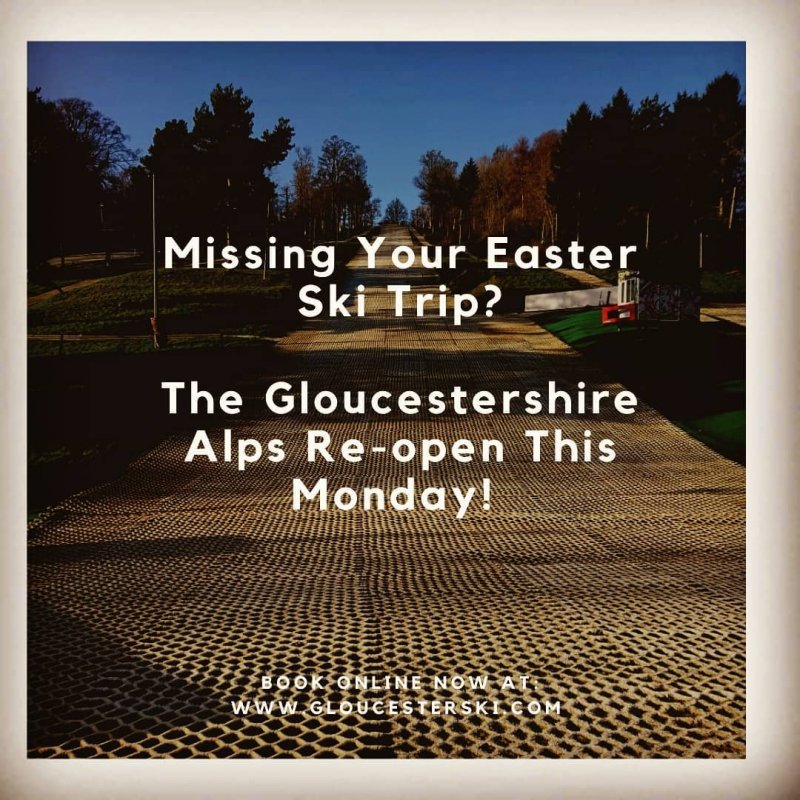 Dry ski slopes in Wales will be able to reopen from Friday 2nd April with Llandudno among those announcing they will open from then.
Indoor snow centres in England can re-open from 12th April if the current plan continues on course.
In Scotland thouigh ski centres have been stopped from re-opening to locals when the country eases its lockdown restrictions from 'stay home' to 'stay local' from Friday this week.
There's surprise and indeed shock from some at the Scottish government's position to prevent dry slopes and ski centres from re-opening to local people until the end of April, despite the measures they have taken to ensure safe operating in the pandemic and their benefits for physical and mental well-being. Most other outdoor sporting activities, many with a higher likelihood of close contact, are being allowed to resume. Golf has already resumed in Scotland under Covid restrictions.
"We are shocked to hear the news that we are unable to open until 26th April," said Julie Vinter on behalf of staff at Glasgow Ski and snowboard Centre in an online statement, adding, "…there was a strong case presented to the government for artificial ski slopes to be allowed to re-open."
A statement from Snowsport Scotland reads, "We are very disappointed with the decision that has been made by the Scottish Government given the resumption of many other outdoor non-contact sports."
As yet the Scottish government have said ongoing restrictions are due to the pandemic but have not explained in any public statement why some sports are being allowed to operate in a COVID-safe way but others are not.
(Pictures above from Norfolk Ski centre, Below from Halifax)