Indoor snow centres in China are starting to re-open. The move comes after the country decided a return to a more normal way of life should begin after the number of new domestic coronavirus COVID-19 infections dropped dramatically this week, according to official reports.
In many cases it is less than two months since they closed as the COVID-19 epidemic took hold of the country.
Guangzhou and Kunming indoor ski centres are known to be among those that have re-opened, but are operating with a restricted number of guests and other anti-virus-spread initiatives – although from the pictures, social-distancing doesn't look to be one of them.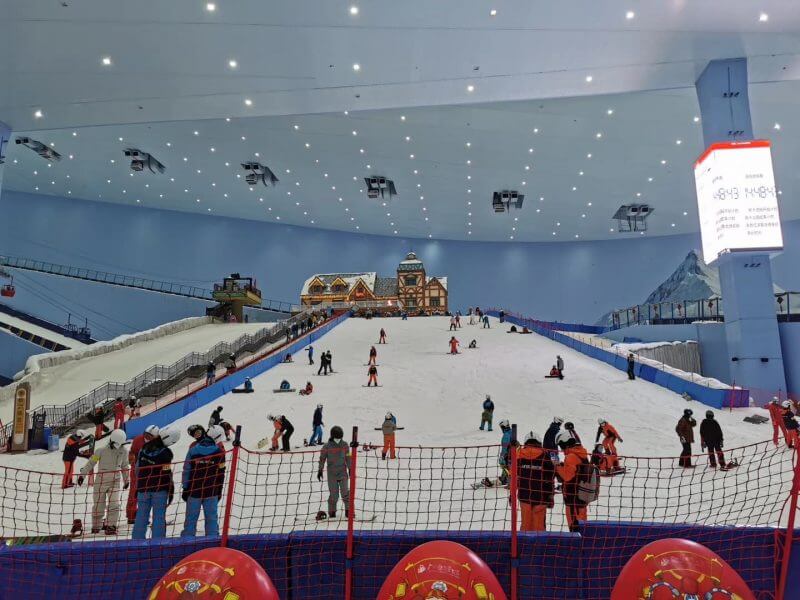 Chinese state media report that zero indigenous COVID-19 infections had been reported for three consecutive days across the Chinese mainland and that the hard-hit Hubei Province outside Wuhan had not seen any new indigenous COVID-19 cases for 17 consecutive days.
New cases in China in the last week are mostly being linked to people coming from outside the country, and China is now carrying out testing and quarantine of everyone arriving,
The easing of the lockdown comes less than two months after Wuhan went into lock down on 23rd January.
In terms of conventional ski areas, it appears to be a mixed picture, with some having re-opened, others not.
Nanshan, one of the country's leading areas reports it is currently still closed, but others ski areas in other parts of China less directly impacted by the virus re-opened in late February or early March in some cases. Sky Mountain Beidahu was one of these but says it has now closed again, as many Chinese ski resorts end their seasons anyway in the latter half of March as the snow melts.
Harbin Snow World 24, the world's largest indoor snow centre, located in the north-eastern province of Heilongjiang is reported to be due to reopen soon.
China is reported to now have more than 30 indoor snow centres and more than 700 conventional ski areas, all of which were closed in January by the national lockdown.