There are many factors that may cause a person to be a non-skier. They may have physical issues or injuries that mean they cannot ski, they may have a crippling fear of heights, or they may (brace yourselves) simply not enjoy it. But why does this mean they should miss out on a fantastic holiday, especially as there is so much more to do than just ski in many mountain resorts these days. We've put together our pick of the best ski resorts for non-skiers so that they can enjoy their holiday just as much as the skiers!
Best Ski Resorts for Non-Skiers in Europe
One of the best aspects of Chamonix for non-skiers is that you can still appreciate the awesome landscape of the surrounding mountains in many ways. Take the 20-minute journey on the Aguelle du Midi Cable Car and experience absolutely incredible views of the alps from 3842m. Once here, you can watch as skiers take their first turns into the Vallèe Blanche or test your nerve on the 'Aguelle du Midi Skywalk' a room with 3 glass walls, suspended above 1000m of free air. Definitely not one for the faint hearted, if you can handle this experience it's definitely worth doing, offering unparalleled, immersive views of the surrounding mountains. Access is free with your lift pass, so there's no reason not to give it a go!
Alternatively, for those that aren't such a fan of cable cars, you can take the charming little red Montenvers train on a beautiful journey up to the 'Mer de Glace' (the Sea of Ice). Here you can explore the spectacular ice grotto, learn about the area at the Glaciorium museum and relax with some well-earned food and drink at restaurants with views to die for.
For those non-skiers that still want a bit of activity in their holiday, how about trying your hand at ice climbing or mountaineering? The guides over at Chamonix Mont Blanc Guides are extremely well qualified and offer a variety of climbing and hiking packages. Chamonix also offers a lot of opportunity for snowshoeing, a really fun activity that will get your heartbeat up and your endorphins racing as you explore beautiful snowy landscapes untouched by skiers or snowboarders. If you have never tried snowshoeing we would highly recommend it as a great way to enjoy the mountain sans skis. Lastly when it comes to exercise, Chamonix is a popular destination for trail runners. While running in the snow may not appeal to some, it's a unique experience that many people enjoy and Chamonix has some of the best winter trails around. Alternatively, let the dogs do the running and experience the area's natural beauty from a husky sled!
If you want to work out your brains as well as your body, the Large Hadron Collider at CERN is only an hour's drive from Chamonix and you can take a tour to learn about this fascinating place and the experimental science going on there. It's definitely not something to miss if you're interested in such projects.
Other things to do in Chamonix include day trips to the gorgeous medieval lakeside town of Annecy, forest walks, ice skating, shopping and a Saturday morning market. If anything it's the non-skiers that will be spoilt for choice with Chamonix as a destination!
A hugely popular resort that often seems to end up in our 'top picks' thanks to its charm and versatility, Kitzbühel has a lot to offer for non-skiers. With Kitzbühel, the resort itself is so well established that there is almost as much to do off the slopes as well as on them. From shopping in the picturesque town centre to carriage rides around the Schwarzsee lake or free guided hikes, there's something for all non-skiers to enjoy.
Snowshoeing is free if you go through the tourist office and provides a really great way of getting yourself out on the mountain enjoying that fresh alpine air.
For those with younger non-skiers or simply those young at heart themselves, the 3.5km Gasiberg toboggan run is a very fun non-skiing option in Kitzbühel. Open everyday, it's also floodlit in the evenings of Tuesday and Saturday and toboggans can be hired from the bottom of the Gaisberg lift. There's also an open-air ice rink at the Schwarzsee Lake when conditions are good, as well as indoor ice skating and curling at the towns Sport Park.
To learn about the region's history, visit the Museum Kitzbühel to see artefacts, displays and artwork pertaining to Kitzbühel through the years. Whether you are more interested in the sporting side of the resort or the Tyrolese history, this is a lovely place to spend a few hours out of the cold.
To really appreciate the atmosphere of Kitzbühel though, skier on non-skier, the time to come is during the Hannenkahm Race week. Around 70,000 fans pack in to watch this most infamous downhill race and the atmosphere really is electric. Even if you aren't the biggest ski racing fan, don't be surprised to find yourself cheering and jeering along with the rest of them as the athletes hurtle down the steep Streif descent at a breakneck pace. And there's more – the après in Kitzbühel is generally great, which is good for non-skiers. But during the Hannenkahm week it takes this up a notch and is something everyone should experience in their lifetime!
Serre Chevalier is a huge ski area, that often goes surprisingly under the radar. But for skiers and non-skiers alike, this is a resort that has a lot to give. Serre Chevalier have been working to make non-skiers a priority, and as a result there are a lot of new options for non-skiers this season. Following the success of their summer Mountain Kart, Serre Chevalier are this year bringing a winter version, complete with snow tyres, to the slopes. They're also adding a second sledging run to the area. This 4km run has a 573m vertical and 26 turns!
To get the most out of this beautiful area, get out on the snow-shoes or simply experience some Nordic hiking on Serre Chevalier's many tracks. These include tracks up to the Vauban Fortifications, UNESCO World Heritage sites that offer spectacular views.  Tours are available in snow-groomers to experience the mountains in a whole different way in the early morning or late evening, and during the day fat-biking, ice climbing and ice driving are also available. For those that love a bit of healthy competition, Serre Chevalier also plays to go-karting on ice and paintballing on snow. Who needs skiing?!
If you want less physical exertion, try pony-sledding instead, an unusual activity you're sure to enjoy! Speaking of unusual activities, Serre Chevalier is also a pioneer Snooc resort. I know what you're thinking – what on earth is Snooc? Basically, you trek up the mountain on two skis with bindings and skins. At the top, the skins and bindings come off, the skis stack on top of each other, a seat and suspension are fitted, and you simply sledge down! This is only recommended for those with good physical fitness, but can be a lot of fun for those that cannot ski.
To relax after a hard day's activity, head to the Nordic Baths or Les Grands Bains du Monetier Spa which boasts natural hot water full of minerals to rejuvenate the body. A large outdoor pool and jacuzzi offer spectacular mountain views, while the different indoor pools and spa offerings are all you need to feel completely relaxed. Finally, one of Serre Chevalier's proudest attributes as a resort is that they have 100% pure air, so skier or not, you are benefitting from a holiday in the best possible mountain air.
The upmarket reputation of this resort precedes it and many a skier has arrived here convinced that they will see their favourite celebrity donning their relatively overpriced jacket for a day on the slopes. However, there's much more to St. Moritz than just its status as a ski town for the rich and famous. While the town itself is indeed impressive and does offer a lot for non-skiers in terms of shops, spas, restaurants, bars and nightclubs, you also have a lot of options up on the mountain if you aren't skiing.
The surrounding scenery is some of the best in Europe and in St. Moritz there are many ways of getting active in the snow. With 150km of winter walking paths and 180km of cross country ski tracks, in St. Moritz you can definitely find some way of getting out and about on the mountain. You can even try your hand at ice climbing or kitesailing, where you are towed on skis or boards behind huge kites (although, if you are avoiding skiing or boarding for a physical reason I'd say probably best to sit this one out!).
Lake St. Moritz is also a great destination for walking; when it freezes over walking is commonplace on the lake, alongside polo, cricket and curling tournaments! It's a great place to go to people watch and experience the unique alpine atmosphere of this lovely Swiss resort. For a more relaxed experience, enjoy  views of the Lake from a cosy, romantic horse drawn carriage.
Alongside these, St. Moritz also has a great range of more unusual activities for those who want to stay off the ski slopes! Horse and greyhound races, the Engadin cross-country ski marathon and the Cresta, the world's first bobsleigh run are just a few. Architecturally, St. Moritz has a lot to offer for inquisitive eyes with it's very own leaning tower opposite the iconic Kulm Hotel, as well as the incredibly unique Chesa Futura house, designed by architect Norman Foster.
In some resorts, non-skiers stick out like a sore thumb, the only ones wandering round a semi-deserted town centre while everyone else is on the slopes. In Cortina? Absolutely not. This beautiful Italian resort is as much a fashionable town getaway as it is a ski resort. It's central shopping street, the Corso Italia, is heavenly to those that prefer a bit of retail over than physical therapy. There's always something to do here; a shop to visit, a local delicacy to taste, a cocktail to sip on a sun-drenched terrace. Non-skiers are sure to enjoy a holiday in Cortina just as much as their skiing counterparts.
The surrounding Dolomites are almost too beautiful to feel real, and walking amongst them you will definitely feel as satisfied with your mountain holiday as anyone on skis. There are a huge amount of walking options from Cortina, as well as snow-shoeing. Stop at one of the many cosy mountain huts for a pizza and a bombardino – it's not just the skiers that need to refuel.
Cortina d'Ampezzo played host to the Winter Olympics in 1956 and the recently renovated Olympic Ice Stadium is a covered indoor ice stadium that offers the public a great fun ice skating experience. Cortina Curling Centre is also open throughout winter for those wanting to get their competitive spirit going while keeping their feet firmly on the ground. There's an astronomical observatory for those who enjoy science, and First World War tunnels to explore in Lagazuoi for the more historically minded.
The more adrenaline hungry amongst us can try snowmobile safari tours, snow kiting or ice driving. You can even take a trip to Venice, that incredible city that should definitely be on every traveller's bucket list. While the others are charging down the pistes, you can be feasting on pizza, gelato, art and architecture in this cultural haven.
Due to both the quiet, gentle slopes and the vast amount of off-slope activities, Seefeld is a very popular mountain resort for not only non-skiers, but less confident skiers and those that may not want to ski all week long. A very pretty traditional village, Seefeld has a huge amount of walking and cross-country skiing on offer, making it a perfect resort for people that still want to get out and about and enjoy the mountains. 142 km of cleared and salted walking paths allow you to experience breathtaking views that will rival those of the skiers!
Other alpine activities such as snowshoeing, toboganning, sleigh rides, dog sledding are available, and the beautiful town centre offers many great bars and restaurants for a drink in the sun on a nice day.
The Olympic Sport Centre also offers a vast range of activities for the non-skier. In fact, you could probably spend your whole holiday here there's so much to do! There are both indoor and outdoor swimming areas, with a total pool surface of 640 sqm. The pool has underwater massage loungers, a rock island with water jets and superb disabled facilities. Meanwhile the 'fun area' boasts the "Silverstar", an incredibly entertaining family slide, as well as Austria's only wild water stream (140 m long).
Once you're done with the swimming pool, head to one of the Olympic Centre's many saunas. On the upper and top floor, you can find  the blue grotto, a 50° C hot rock sauna, the camin sauna, an infrared cabin, solarium as well as a fire, light and air room. There are also aquafitness and massage options, a panoramic lounge and even a nudism sun terrace! If this wasn't enough, the Sport Centre also hosts a cinema, restaurant and ice rink for further entertainment.
Seefeld is also a great mountain base from which to explore other surrounding areas. Its railway station is well connected, giving you the opportunity to take day trips to Munich and Innsbruck.
Best Ski Resorts for Non-Skiers Outside of Europe
The Colorado mountain resort of Breckenridge is a beautifully unique little town that is sure to charm all visitors, skier or not. You should definitely just spend some time exploring this town with all its quirks; shops, saloons, restaurants, breweries, there's a lot to discover and appreciate here. It's got an interesting history too, one which you can learn all about with a guided historical walking tour or a visit to one of the many local museums.
There are two Nordic Centres in Breckenridge that provide a wealth of activities for non-skiers. Lots of snowshoeing trails are available, ranging from beginner to advanced and you can also travel with a guide if you prefer. As I've said before, snowshoeing is such a great way to experience the mountains as a non-skier and we can't recommend it enough! Meanwhile, sledding, tubing, dog-sledding, snowmobiling, fat-biking and sleigh rides are all offered in various surrounding areas if you do want to get a bit of adrenaline pumping. The Gold Rush Alpine Coaster is also reopening in February 2018, so be sure to keep an eye out for this if you are visiting later in the season!
The Steven C. West Ice Arena offers skating, ice hockey and ice shows. Or, for those that prefer to stay indoors, Breckenridge Receation Centre boasts a racquetball court, basketball court, two climbing walls, an aquatics center with a water slide, tennis courts, an indoor track and more. Furthermore, at the end of January, the Breckenridge Snow Sculpture Championships are a delight for both young and old. Definitely a must-see, these sculptures are incredibly intricate and take a huge amount of skill – we'd advise keeping inquisitive children at arm's length from them!
Sun Valley, Idaho, has a lot to offer the more active non-skier. If you don't ski or snowboard but you're just itching to get out and about in the mountains, this could be the place for you. From the (incredible but by now quite standard in the context of this article) snowshoeing, snowmobiling and ice skating experiences, to snow biking, archery and fishing, there's a lot to satisfy your active cravings.
Fat biking is something that all snow-lovers should try at least once. It's a lot of fun and it's a bizarre sensation to find yourself enjoying life on two wheels just as much on the snow as you would on the dry tracks! You can rent fat bikes at many resort gear shops, and use them to explore the many snow biking trails at the Sun Valley Nordic Centre or you can take the Wood River Trail for a gentler, more flat, groomed trail.
Head to the Big Wood River and you can even try your hand at a spot of fishing. Whether you're a seasoned fisherman or a complete novice, there's no better feeling than your first bite. If you are less experienced, it's a good idea to hire a local fishing guide to let you know the best spots as well as the seasonal restrictions and catch limitations when it comes to the area as these are important to know. It can get cold standing around in the snow (no surprises there), so make sure you wrap up. Also available in Sun Valley are ice skating, bowling and indoor archery… you'll never find yourself with time to spare!
There's so much to do in Park City other than ski (I mean, it even has it's own escape room…) that it's almost hard to fit it all in, but we'll try.
Firstly, there are a great amount of hikes and snowshoe trails and if you've got this far in this article, I'm sure you've got the gist of how great snowshoeing is! You can ice skate outdoors in the town centre at a rink so picturesque that you may begin to feel like the star of a snow globe. Alternatively, Park City Skate Centre offers indoor skating as well as 'cosmic sessions' where the lights go down and coloured projections illuminate the rink. Groovy.
Specially designed tubing lanes in Gorgoza Park are also sure to leave a lot of smiling faces and offer a great way to get your adrenaline fix without strapping a pair of skis to your feet! Meanwhile, husky sledding, snow biking and snowmobiling also operate around the resort and you can even visit Utah Olympic Park to brush up on your Winter Olympic history and take an exhilarating ride down the bobsleigh track! For something a bit less chilly, Jupiter Bowl is also sure to be a hit with non-skiers of every age, with 16 bowling lanes, an arcade, pool tables and TV screens playing sports.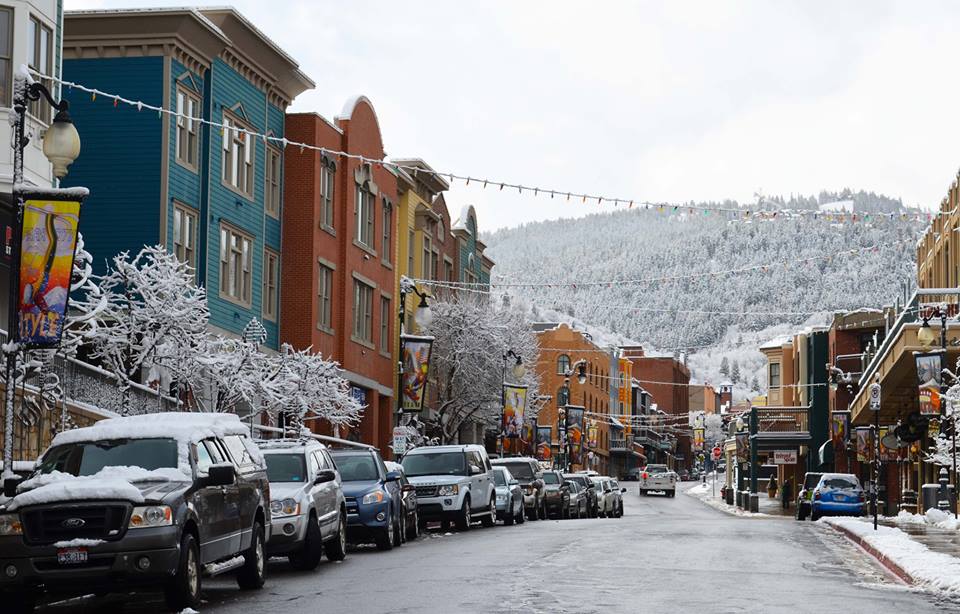 If you fancy a more relaxing break, you can try one of the many spas in Park City, or meander along the beautiful snow-covered Main Street, discovering quirky shops, coffee houses and cocktail bars alike. For a bit of culture, head to the Park City Museum and prepare to dazzle your un-cultured skiing compatriots with your newfound knowledge of the area. Alternatively, the Kimball Arts Centre is also a great place to get your culture fix and in late January, Park City plays host to the annual Sundance Film Festival.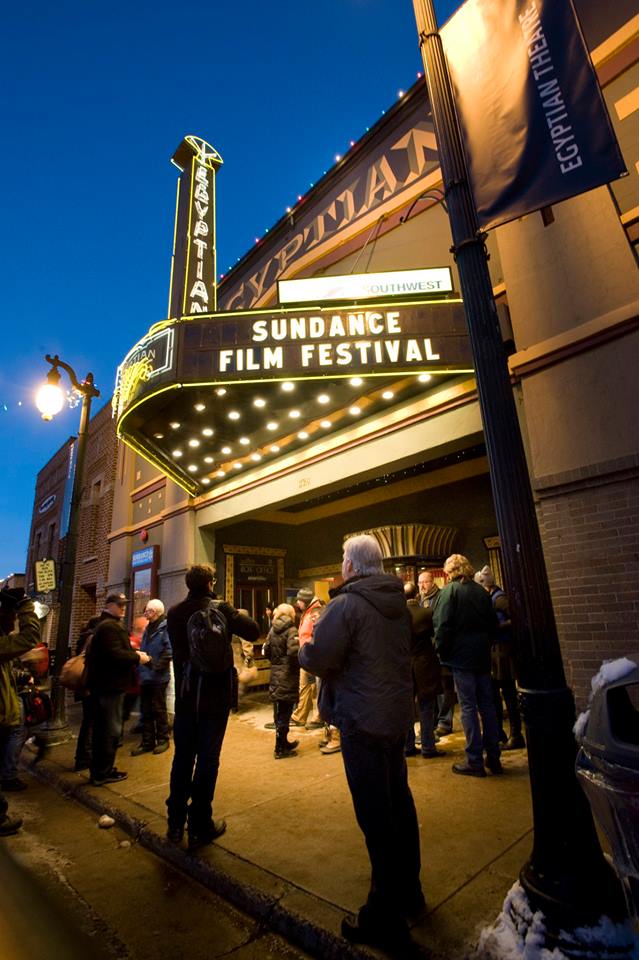 So there you have it, the best ski resorts for non-skiers. If you've found any other resorts to be particularly good for the non-skiing contingent amongst us, do let us know!