One of the great attractions of our ski trips is the fabulous Alpine food we enjoy in the mountains, then miss the rest of the year.
But what if we didn't have to travel that far to enjoy mouth-watering cuisine inspired by those dishes from the Alps?
The great news is that Heritage Soho, Soho's first-alpine inspired restaurant, has opened in the heart of central London.
Taking their ingredients from artisan producers in Switzerland as well as local suppliers in England, the Heritage Soho team have a Switzerland a passion to create incomparable flavours and much loved Alpine food favourites.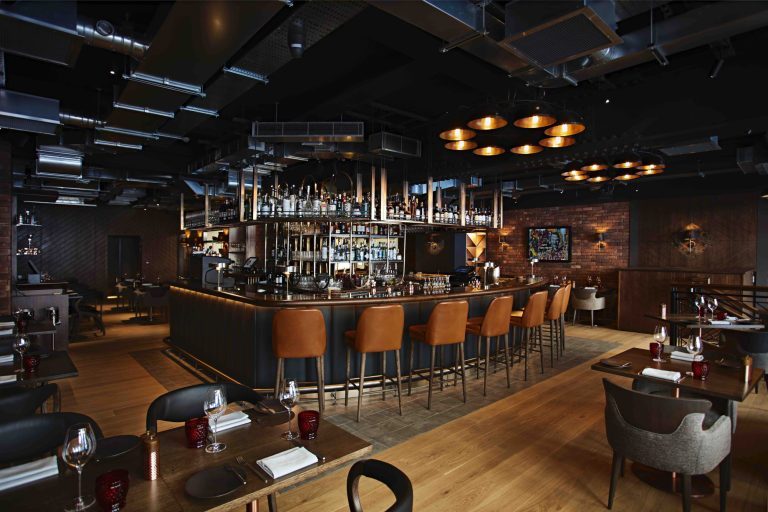 Now you can dine in a spectacular spot, enjoying both classic dishes from the Alps but with a contemporary twist, at this stunning new restaurant and bar.
The Food
The main star of any alpine restaurant, the Cheese Fondue, is made in the traditional Swiss way, moitié-moitié, using a blend of Vacherin Fribourgeois and Gryère. The cheese is of course sourced from Switzerland and satisfy the demands of all cheese lovers. Served with side dishes of fresh baby potatoes, cubed ciabatta bread and picked cornichons you'll have the perfect items for dipping. If you are a truffle fan, for £4.50 per person, we serve a version infused with freshly ground truffle.
Besides classic fondues the à la carte menu boasts a range of alpine flavours to enjoy with classic raclette another cheese delight to tuck into. There's also a range of quality steaks in a variety of cuts including sirloin, ribeye, fillet and T bone which can be paired with the housemade sauces of blue cheese, Pepercorn, Bèarnance or bone marrow, to create a dish that truly divine. Other highlights include the breaded camembert, pan-fried trout and crispy duck breast.
Bottomless Brunch
Cheese fondue is the main draw in Heritage Soho's three course bottomless brunch menu, which is probably the best in London! Starters include a choice of three delicious röstis. Another Alpine favourite, these are freshly grated potatoes in a pancake-like shape which are shallow fried and topped with your choice of three combinations. The Rösti Benedict is a bed of smoked bacon topped with a perfectly poached egg and hollandaise sauce, the Rösti royale with smoked trout, poached eggs and hollandaise sauce and the rösti florentine which is a bed of spinach topped with a poached egg.
If you visit on Sunday you can enjoy a hearty Sunday Roast option as part of the Bottomless Brunch menu. Opt for a Roast for a main instead of the fondue and you won't be disappointed. Picture a giant Yorkshire pudding filled with Beef sirloin accompanied by an entourage of roast vegetables and stuffing with pork belly or portobello mushroom – the perfect way to end one week and start the next!
For dessert, a fresh fondue pot with a sweet sensation simmering over the burner. You'll be full of excitement at the table as Heritage's chocolate fondue accompanied by freshly chopped strawberries and other seasonal fruit with housemade marshmallows is set down in front of you. You'll be living your own chocolate fondue party fantasy as you crowd over the cooker.
If you are all 'fondued' out, you can also opt for another one of Heritage's delicious desserts including some scrumptious pastries and cakes. The Sticky Toffee & Caramel Fondant or Black Sesame strudel are great choices and are also included in this three-course menu.
Something to drink? Add some bottomless fizz! To make your experience a little boozy there's the option of adding bottomless drinks to your package. For £19.50 per person, you can add Prosecco or cocktails including Aperol Spritz, Bloody Marys and Mimosas. Those after some beers can enjoy Hofmeister beer as well! A luxury champagne upgrade is also available for £49.50 per person.
The Drinks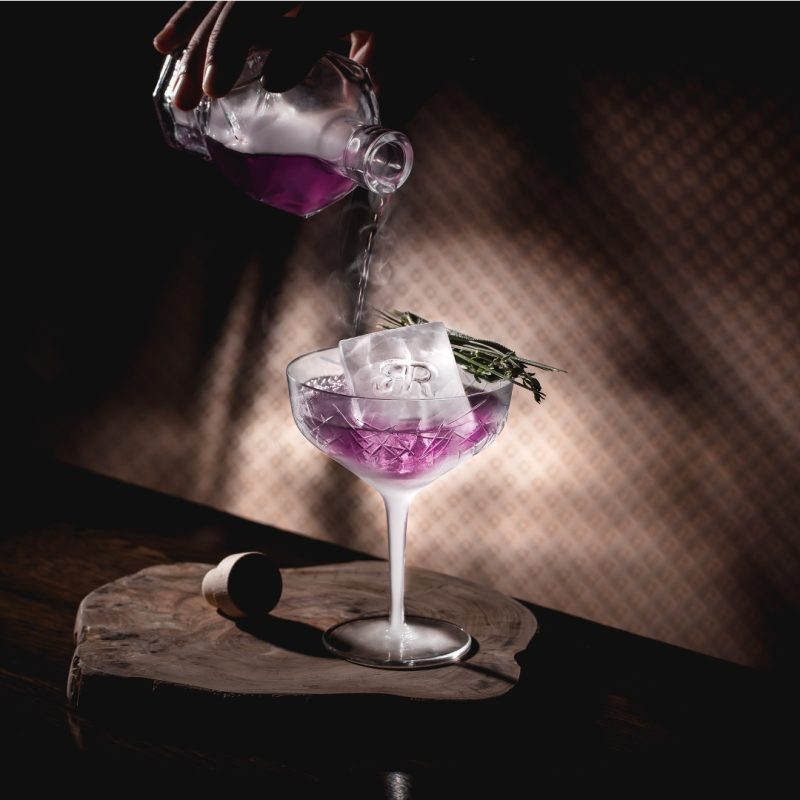 Whether you are grabbing a few drinks after work or are looking for the ideal pre-drinking spot, Heritage has got you covered. The Heritage Bar's cocktail menu has been creatively crafted by their masterful mixologists using the finest spirits from around the world. Lose yourself in one of their signatures of enjoy the good old classics.
Ask for any classic cocktail, a Mojito, Bloody Mary, Mimosa, Espresso Martini, Old fashioned, Tom Collins, Cosmopolitan, Negroni… the list goes on and on but any of Heritage's mixologists will be able to meet your request! Perhaps you want something unique, something with lots of personality? If that's you then you will adore their signatures including Alpine Twist or Sweet Dreams. Of course, for those who love their wine and champagne there's a range of options on the wine-list too, including a unique collection of Swiss wines.
Pre-Theatre Dining
If you're catching a West End show and want to be sure of being there in time for curtain-up, Heritage Soho offers a special pre-theatre dining menu of two or three delicious courses served promptly and complemented with a glass of wine, prosecco or beer Monday to Friday between 5 and 7pm.
The gorgeous dishes on the menu include Steak Tartare, Truffle Dumplings filled with a house-made ricotta cheese mix, a traditional Raclette plate, Kale and Cherry tomato spaetzle and much more, all for just £24/£27.50 per person and in the perfect mood to really enjoy the show.
The Location
Heritage is the perfect choice when visiting the city, based a stone's through away from Leicester Square and Piccadilly Tube Stations, in the middle of the West-End and some of the best nightlife.
It's near some of London's key 'must visit' spots. If you're looking for pre-theatre dining or want to catch a few drinks before a night out on the town, this restaurant is the perfect place.
Private Hire and Events
Heritage Soho's modern restaurant and cocktail bar is the perfect place to host your occasions in style; the venue team is on hand to make every moment memorable.
Your guests or clients will enjoy a vibrant atmosphere that reflects the restaurant's location in the heart of Soho while taking influence from an alpine heritage. There's colourful commissioned artwork upon the walls, a wide variety of theatrical cocktails crafted by our mixologists, and a unique culinary experience which will transport guests into the heart of the alps and modern Europe.
With such a versatile space Heritage Soho can accommodate a wide range of events from corporate networking events, product launches, pitches, and parties to birthdays, engagement and wedding celebrations, and other special occasions. The Heritage's Event team is ready to ensure that your experience is bespoke and suitable for your needs. Find out more by emailing us at [email protected].
Why Wait?
So why wait for your next trip to the mountains when the Alps – well their food and flavours at least – can come to you in central London?
You'll love diving into the variety of Alpine cusi and drinks Heritage Soho offers with a wonderful ambience that transports you to the mountains.