Snow depths at ski resorts famed for their late-season April skiing have had a big boost from heavy snowfall over the last week.
The snow, heaviest in France and the western Alps, was heaviest above about 2,500m altitude with a number of resorts seeing more than a metre pile on to their higher slopes. Low altitude runs though saw little change.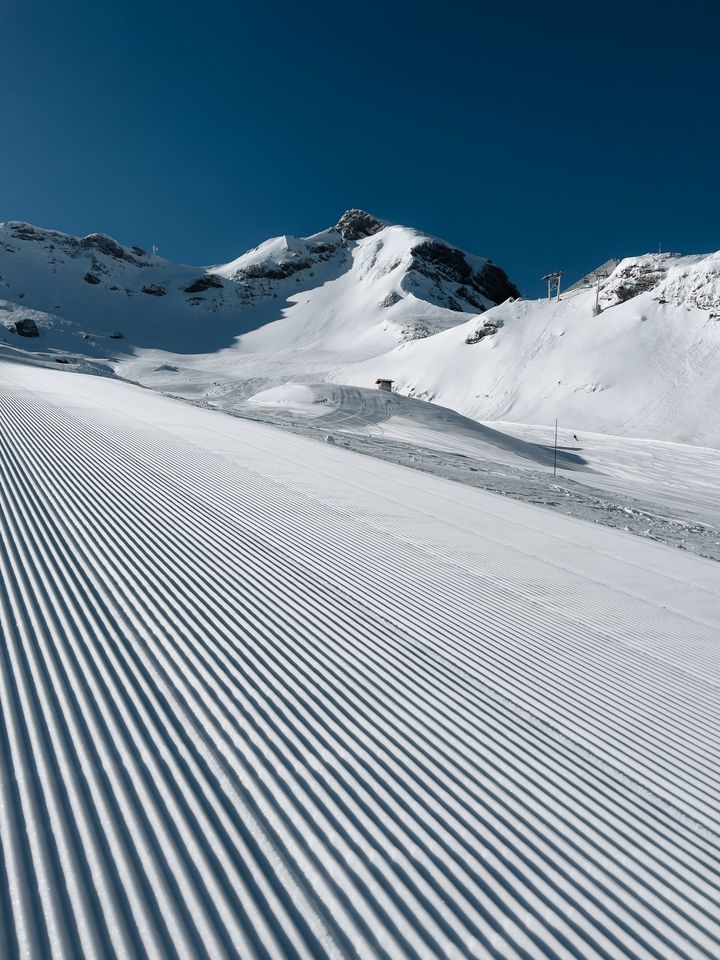 After several months with little snowfall it's good news for those heading to the slopes in late March, April or even early May, so long as they book a ski area with access to high altitude terrain.
Richard Sinclair of ski holiday company Sno.co.uk says that the fresh snow comes at a time when the best deals of the season are also available,
"Clients looking for a last minute bargain have struggled this year. With operators running fewer properties and flights, there has been a lot less left in the final month, to sell on the cheap. Easter is the first time winter that parents can book a late deal family ski holiday with a strong discount," he says, concluding, "Overall, Easter is looking like the best week for last minute ski deals of the whole winter."
Tignes is posting the deepest base in the Alps up by a third and 1.2m (four feet) to 3.9 metres up on its glacier. La Plagne and Flaine are also posting 3m+ of snow now lying on their higher slopes.
Other ski areas that saw particularly big, 1 metre plus, jumps in their bases included Switzerland's Saas Fee and Glacier 3000 (near Gstaad, pictured below) as well as Cervinia in Italy.
For the latest snow forecast and updates on where is best to ski now, as well as ski news, gear reviews and resort spotlights, you can check out our regular podcast here Apple | Spotify | Podcasts or search The White Out on your chosen podcast directory.