(Pic credit: St Anton)
Our up and down winter of 2015-16 isn't over yet and with bases finally building past the five metre mark at some areas, and some of the biggest snowstorms of the season bringing powder to many slopes for spring, it looks like it could end on a high – in terms of ski conditions.
The added good news in that Easter week is at the earlier end of the spectrum this season, making it in to March (albeit the last Sunday of the month) after several late April dates (and it'll be April 16th again in 2017), so it's that much earlier in spring increasing the odds of better snow conditions.
I love Easter skiing – the sunshine, the laid-back atmosphere and of course the Easter Egg hunts in the snow. But Amelia Warner at specialist French tour operator Peak Retreats told me she could name six reasons:
6 Reasons to Go Skiing At Easter
1) The weather is generally sunnier meaning you can cut down on layers.
2) Warmer air temperatures (compared to January) is generally better for the kids.
3) Usually lots of 'blue bird skies' with a mix of snow days (resorts often get their heaviest falls in March/April)… although no-one can control the weather!
4) Due to longer days and longer opening hours for lifts, you can ski for that little bit longer.
5) Prices are much lower (especially when compared to February).
6) Easy driving conditions, normally no traffic at all, whether directly from the UK or from the airport.
Peak Retreats say they have just a few places left for the key Easter weeks departing 26th March and 2nd April, but they also have some free lift pass offers in selected resorts.
Aim High (Altitude or Latitude)
Skiing later in the season means that the snow on lower slopes at many resorts may have thawed away completely or at best be a fairly lacklustre stodge that your skis stick to by late morning. So the advice, particularly this season which has been prone to warm temperatures at lower elevations even in mid-winter, is to aim high. That is over-simplifying things – some low elevation resorts cam offer snowsure slopes if they have shaded slopes or their own snowy micro-climate but it gets a bit complicated to track them all so aim high is a good blanket rule!
You can also consider aiming high in latitude, not just altitude, as resorts in Canada (Particularly Whistler – pictured above) or ski areas around Banff) are snow sure in to May) as are many ski areas in Scandinavia.
But for the Alps, take a look at altitudes of upper runs and take a look at current depths – if the runs go high and the snow is currently lying a metre or two deep, you should be good to go there.
Otherwise remember the old adage, "If it's low with not much snow, just say No."
Easter Bargains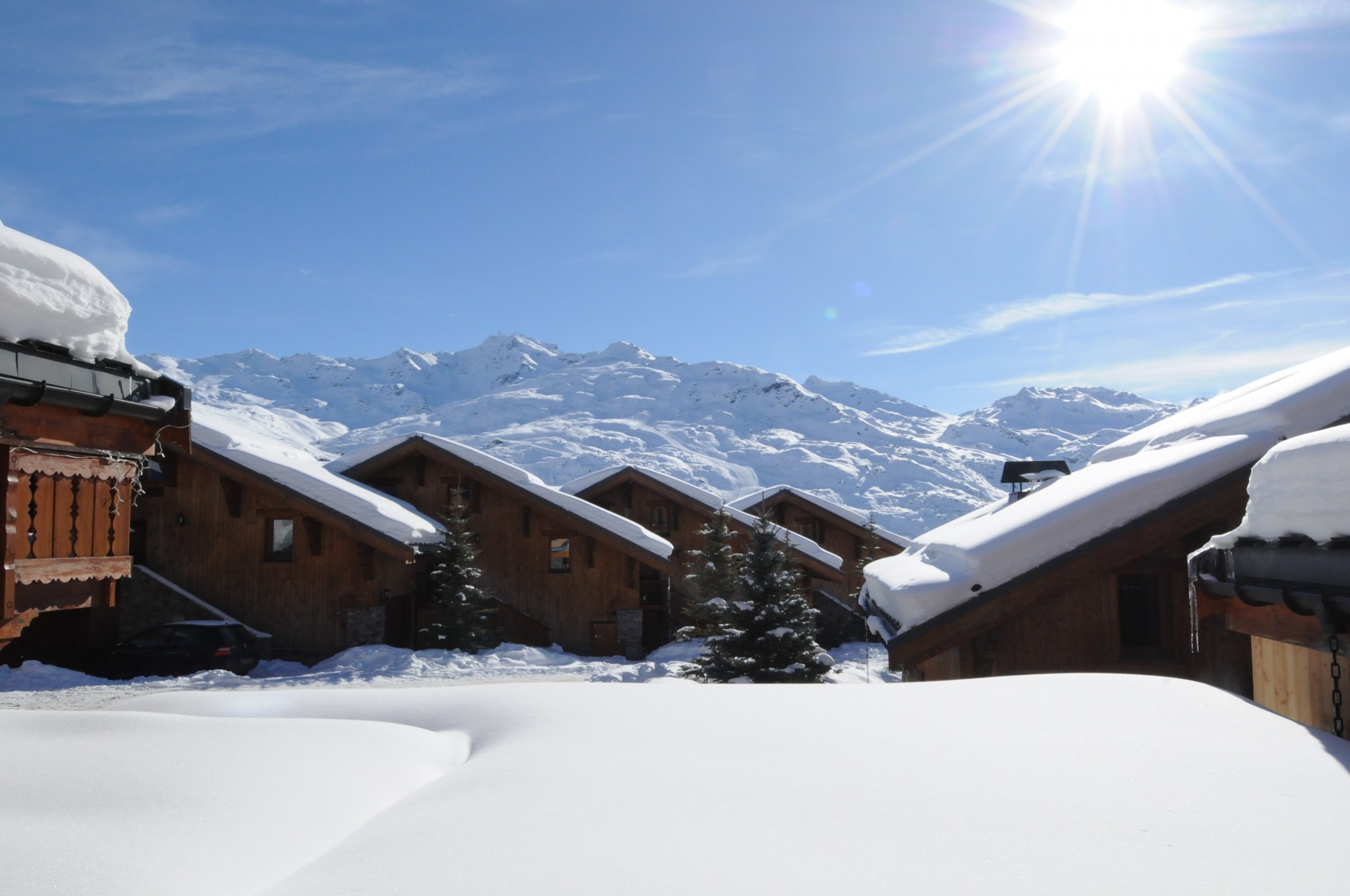 Tour operators and ski resorts have bargains-a-plenty on offer over Easter whether you book direct or book a package. The larger operators like Crystal, Inghams, Neilson and Ski Independence (who are offering free skiing for under 12s at a number of French resorts this Easter) all have special 'Easter Deals' page if you Google their name and 'Easter Deals – as do most of the smaller operators.
Many smaller tour operators have great deals too. For example Powder N Shine has reduced the remaining places at Chalet Sapin de Reberty (Reberty 2000, Les Menuires, above and below) from £1300pp to just £750pp for Easter week (w/c March 26th ). It's a spacious, high quality catered chalet they tell us with professional chef and two chalet hosts.
In addition to a sauna the chalet has indoor and outdoor hot tubs (the latter is on the terrace at the edge of the piste). Truly ski in, ski out, the boot room opens directly onto the piste and the ESF ski school is opposite.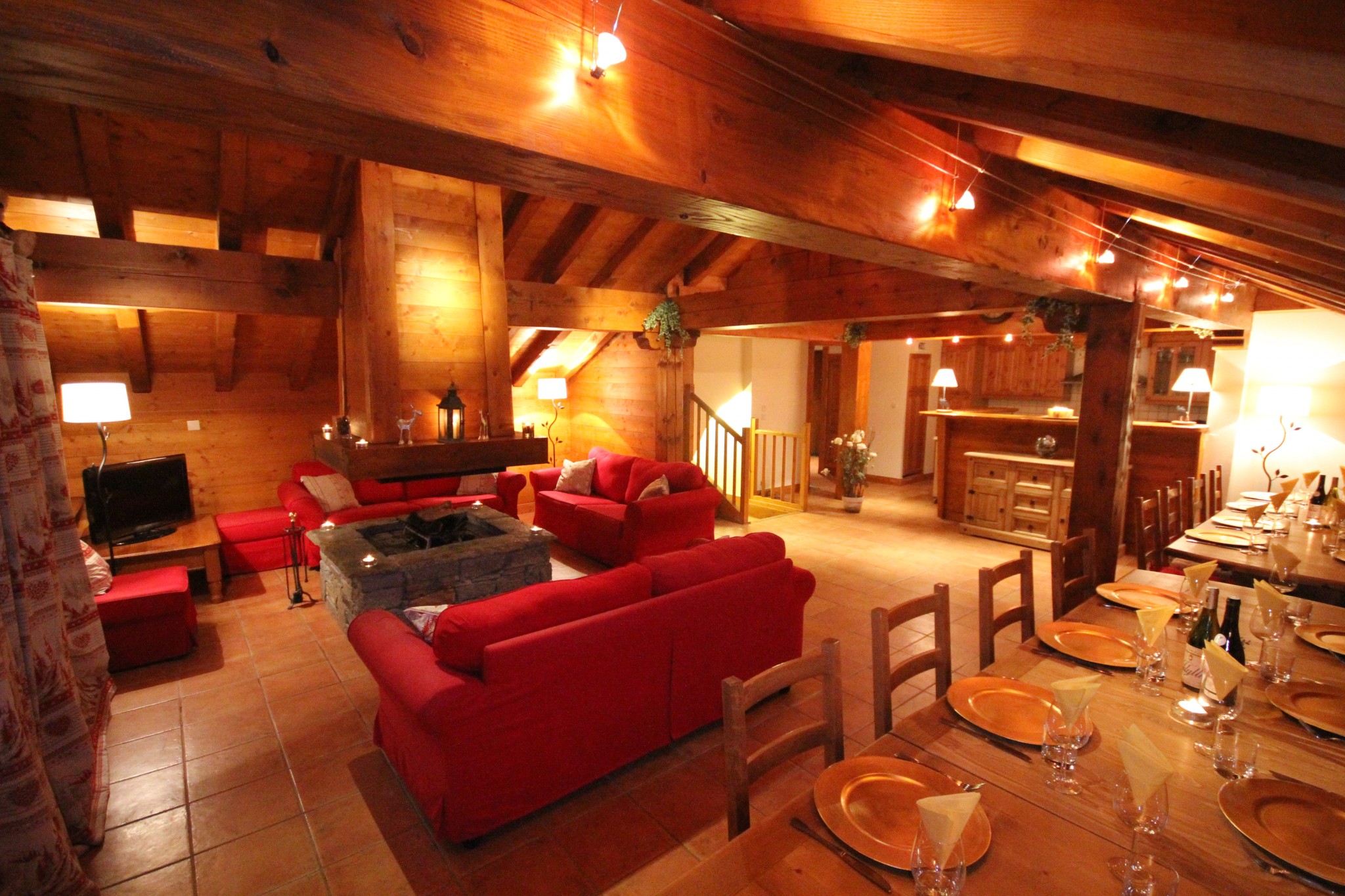 It's 50% off from April 2nd – 9th 2016 too but a fully chalet booking is sought. Similar deals are offered at the company's sister property in Reberty Village, Le Chamois.
Almost all resorts have special Easter deals, often with a family focus – just visit their website. Italy's huge Dolomiti Superski region for example offers its Super Sun promotion from 19th March to the end of season 2016 when a 7 days ski holiday is offered for the price of 6, and a 6 day lit pass for the price of a 5 day pass. There's also 'SuperKids' on the same date with free ski holidays for under 8s, half price for 8-11 year olds.
In St Anton from 2nd to 16th April it's 'Ski, Sun, Fun weeks' when many hotels and accommodation providers offer package deals such as a week in a pleasant B&B with a 6 day lift pass cost from €450 per adult.
Easter Luxury
If you like the more luxurious side of ski holidays (and who doesn't), the good news is that as Easter is fairly unfashionable fort the jet set, prices tend to tumble at the luxury end of the market and a property your average oligarch would pay hundreds of thousands of Euros for over New Year can be snapped up for a fraction of that cost at Easter.
Luxury travel experts The Oxford Ski Company have a wide choice of stunning accommodation on offer over Easter (and for the biggest savings, after Easter). For example Fontanet in Verbier, Switzerland is an elegant apartment which can sleep 12 guests and offers excellent access to the Medran lift and the resort centre. Guests can sink into the comfy sofas in front of a roaring fireplace whilst they enjoy some of the fine produce from the extensive wine cellar. After a day on the slopes there's an indoor swimming pool, steam room and hammam and massage room to enjoy.
A week's stay from 27th March is CHF 3291pp and includes a private ski instructor for the first two days of your trip. Guests are greeted with a champagne reception and the services of the host, experienced chef, concierge and 24 hour resort driving service during their visit. The cost also includes daily breakfast and afternoon tea, children's supper, dinner on six nights, pre-dinner cocktails and canapés for six nights as well as a menu of carefully selected wines. Nice.
(Pic credit: St Anton am Arlberg Tourist Board Photographer Michael Reusse)
Revise and Ski
With older teenagers often facing crucial exams soon after the Easter holidays it can be a conundrum whether to take a family ski holiday or not. Even though your child may take all their work with them, the reality is it may all stay in the case (after you've paid for the extra baggage weight on the plane!)
This Easter the leading ski tour operator Inghams are working in conjunction with Tutor House and Revise and Ski have a solution though, offering students and families a ski holiday which compliments students' revision.
The Revise and Ski scheme is run by experienced tutors in Val d'Isère with study sessions aimed at GCSE, AS and A2 students as well as Common Entrance pupils. The sessions focus on exam technique and cover a wide range of subjects. Students will have 22.5 hrs of formal lessons per week leaving plenty of times to explore the slopes.
So there's now no excuse not to go on a family Easter Ski Holiday, and sadly for those teenagers there's no excuse not to do the studying they said they would when you agreed to take them on a family Easter Ski Holiday!
Revise and Ski is available on Inghams' departures on 19th, 26th March 2016 or 2nd April 2016.
Enregistrer