A new ABTA study of 2,000 consumers has found almost two-thirds (63%) are looking to book a holiday abroad with the USA top of their post lockdown destination wish-lists.  That's for all types of holiday, not specifically wintersports.
Travel to North America has been all but impossible for leisure travellers for a year now, however almost all ski areas in both the USA and Canada have been open this winter, with pandemic operating procedures in place.
Most have enjoyed a good season for snow cover, and indeed the world's deepest reported snowbase is currently in Washington state, with the snow lying more than 20 feet (6 metres) deep at Alpental. There's been several feet more snow in the region in the past 24 hours, including at Sugarbowl in California, pictured on March 10th.
"There's evidence in our booking data of customers trading up to more luxury options, and North America is certainly back on the radar this year. In fact, Whistler is our top trending destination at the moment," said Craig Burton, boss of travel agency Ski Solutions.
Some North American ski areas have even reported record business this winter despite pandemic restrictions as Americans have headed to the slopes when not in lockdown.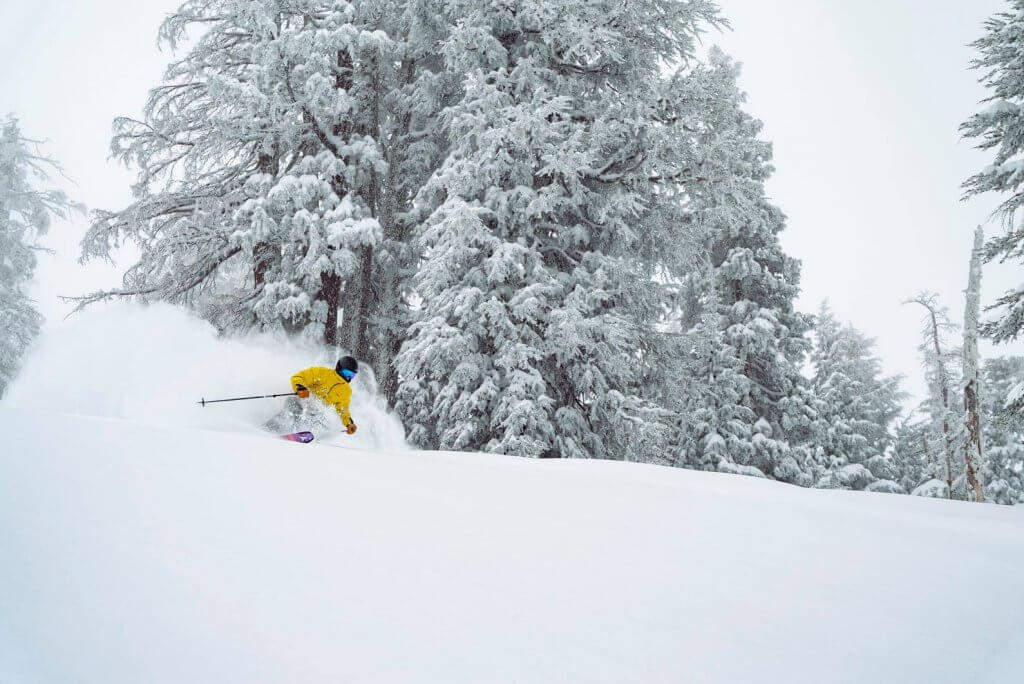 A number of resorts recently announcing that they're staying open later this spring than originally planned, with Breckenridge in Colorado going the furthest so far, saying they plan to stay open to Monday, May 31st, a public holiday in the US.
ABTA says that not only are holidays a chance to relax, spend quality time with loved ones and are important for our wellbeing, they are also very intertwined with making memories of a lifetime – that can be anything from seeing spectacular sights or doing activities you've always dreamed of.
Graeme Buck, Director of Communications at ABTA – The Travel Association said:
"To offer support and guidance for those who are eager to get away, ABTA has put together ten top tips covering everything holidaymakers need to know to book with confidence this year – and have something to look forward to for when travel reopens.  We'd encourage anyone who is thinking of booking a holiday to speak to an ABTA Member. As well as helping their customers to understand what the latest advice means for their travel plans, our Members are experts at finding the best holiday to suit their customers' preferences – and at a competitive price."
ABTA's ten top tips to take holidaymakers through everything they need to know to book with confidence this year are:
Use the expertise of an ABTA Member to help plan your trip and navigate any restrictions.
Book a package holiday for the greatest level of protection.
Check the Foreign Office advice for your destination and sign up to email alerts.
Book early for the best prices and to secure the accommodation and resort of your choice.
Note that many companies offer flexible cancellation and booking policies sop check what they are.
Take out travel insurance as soon as you book and check its cover for coronavirus.
Make sure your passport is valid for your travel dates, apply for any visas you need and check the travel health advice for your destination at TravelHealthPro.org.uk.
If you're travelling to Europe, there may be extra steps you need to take ahead of your trip. Visit abta.com/Brexit
As your departure date nears, check the latest travel advice Foreign Office advice pages and speak to your ABTA Member travel provider.
With your holiday booked, you can hopefully sit back and look forward to heading off on your well-deserved break!