Skiing and snowboarding are two of the greatest things mankind has ever dreamed up, no question.
Getting up the mountain, perhaps less so. OK ski lifts have got ever faster and more comfortable, and some people even like walking up to 'earn their turns,' but personally I love nothing more than a ski run descent that goes on and on, and on.
Better still, ensure some spectacular views on the way down and maybe a nice little mountain restaurant, run by some local farming family serving up home cooked food half way down.
So, to be honest, dare I say it you can keep your vertigo inducing blacks or your freeride paradise powder, just give me a ski run with a soft surface, a strong constant fall line and that's very, very long, and I'm a happy ski bunny.
Here are some favourites (in no particular order):
Officially a black, Sarenne in fact feels like a kind of blue-red. But the good think about the 'noir' grading means there aren't too many beginners blocking your progress and there's a constant fall line, no real flat sections. It sweeps away from the huge main Alpe d'Huez ski area and goes out on its own through stunning scenery. The resort has spent millions on snowmaking and even flood lighting for night time runs on this world famous descent giving a starry alternative to the daytime wow factor. Plus there's the requisite superb café to stop off at on the way down. It's as close to perfect as a ski run can be.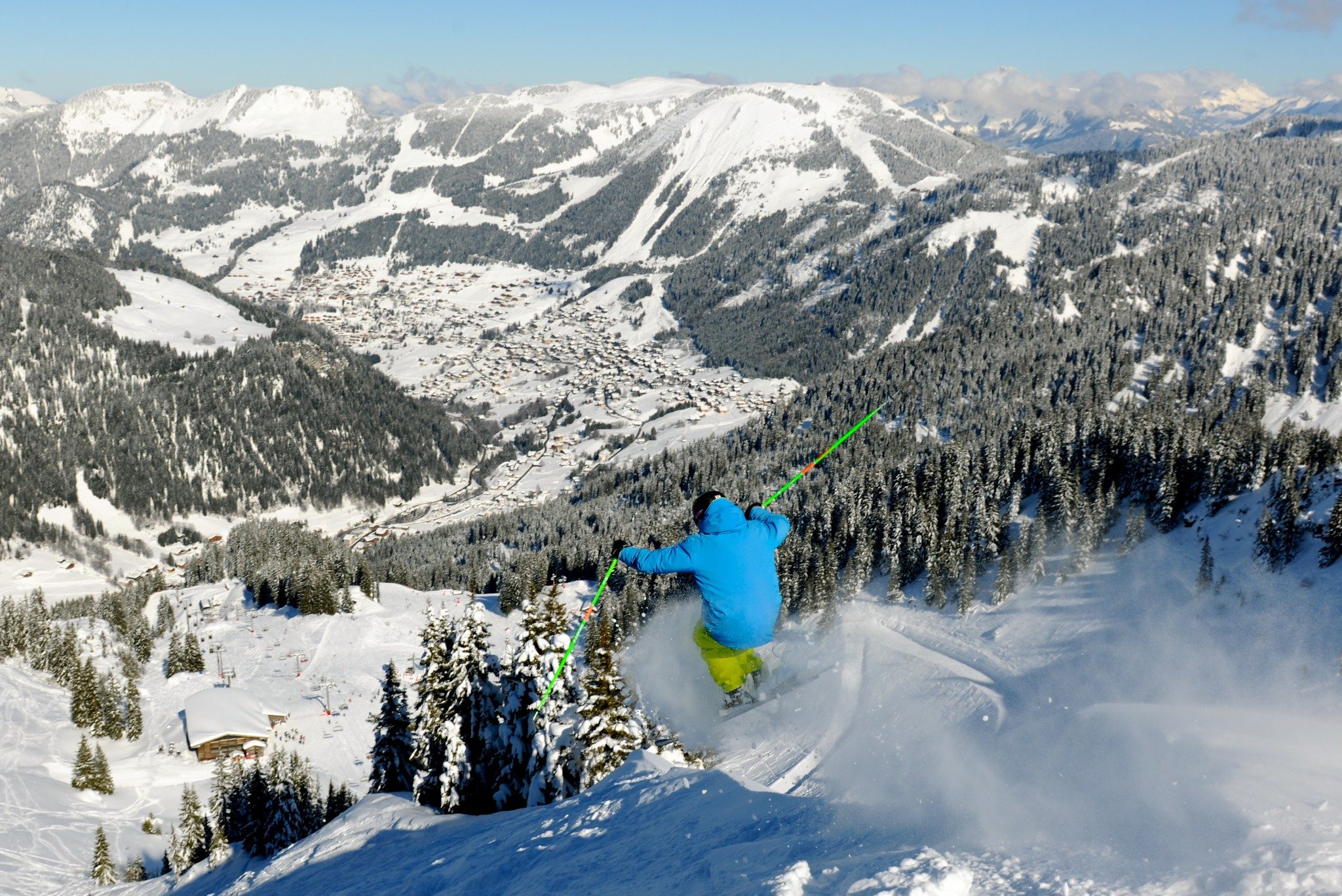 2. Paradise, Portes du Soliel, Switzerland
The fairly alarming 'Swiss Wall' run that drops down from France in to Switzerland as the pistes cross the border is arguably the best known in the vast Portes du Soleil ski region where 650km of slopes link a dozen ski villages. But once you get to the bottom of the Wall either skiing it or just residing the chairlift downhill as many do) a wonderful long blue-graded path winds down the valley beneath spectacular mountain scenery and once again passing several excellent mountain restaurants hidden away in the trees. It's an accurately named run.

(Pic: Andre-Schoenherr)
Wild Grub'n has always been a great run, in recent years accessed by an amazing £50m 3S lift. Officially ski route 14 on the piste map it descends a remarkable 10 kilometres over 1,450 metres of vertical from the top of the Stubai glacier, one of Austria's highest lift-served points at 3,210m and a ski area normally open for nine months of the year.
4: North Bowl, Revelstoke, BC, Canada
Revelstoke has the biggest vertical descent in North America and you can even hike up a little bit at the top to give yourself a full 1800m. To make the full vertical in one descent you will need to keep skiing left – you can then expect to make a full 10km run with breath taking runs out over the valley on your way down. Remember to keep right of 'Sweet Spot' or any run left of there will funnel you back to 'Downtowner', which wraps around the front of the mountain to connect with the lower section of thigh-burner 'Pitch Black' the longest black on the mountain, but not all the way to the base.
5. Aiguille Rouge to Villaroger, Les Arcs, Paradiski, France
A sign at the bottom of the Aiguille Rouge cable car has, for many decades, warned the inexperienced skier or boarder that there is no easy way down from the 3226 metre summit, but there is, in fact, a wide glorious red carving its way across the front of the mountain, high above the treeline, below the lift. It's one of the greatest lift-served descents you can find which takes you 7km down its 2,025 metres of vertical descent – one of the planet's ten biggest.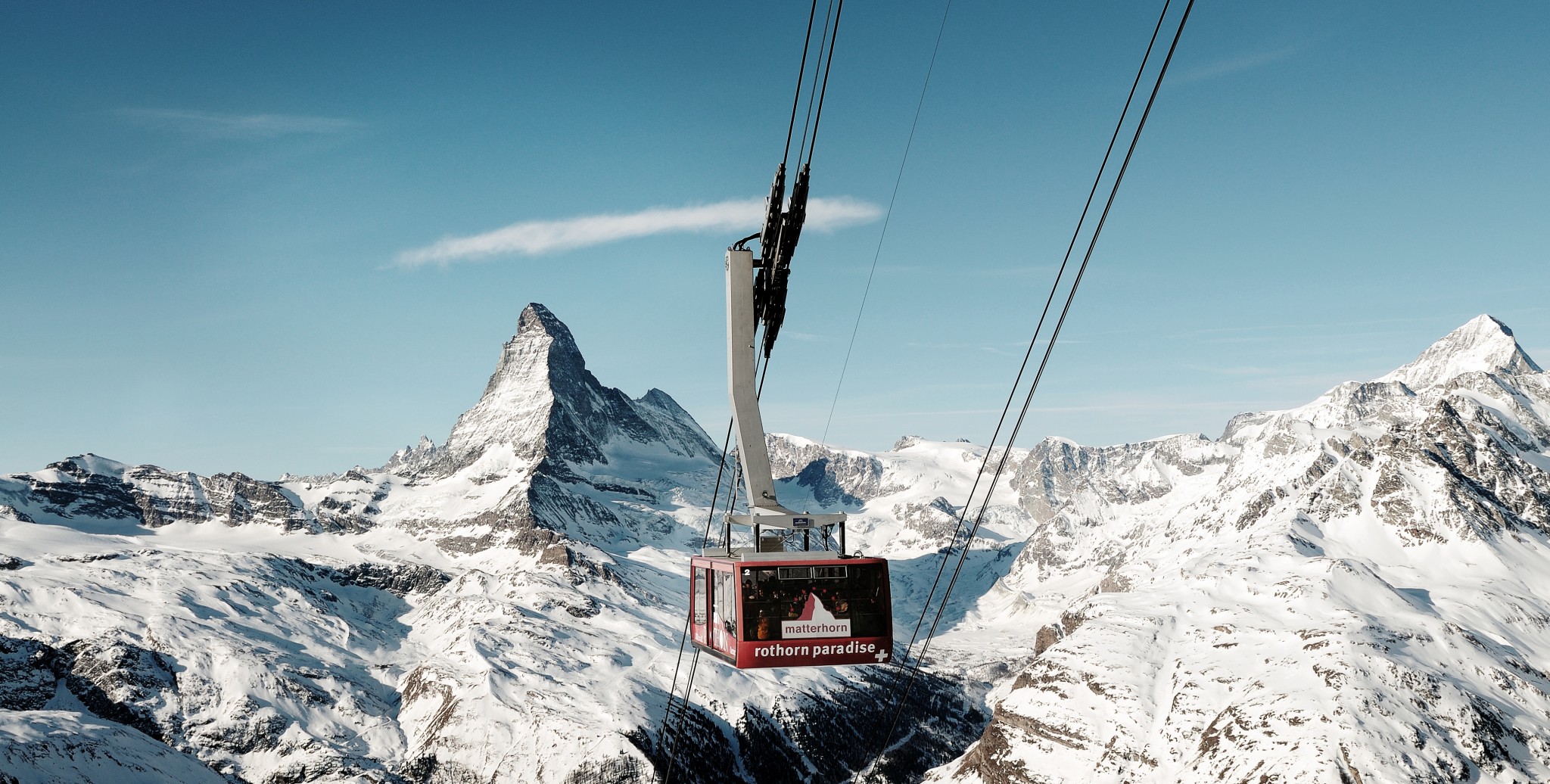 6. Klein Matterhorn above Zermatt, Switzerland to Cervinia, Italy.
Take in that amazing summit view first after the usually cramped cable car ride up to the Klein Matterhorn then head for the long cruising red that sweeps across the border in to Italy and down to Cervinia, not least because on busy days you find yourself free of the crowds as soon as you pass the border marker at Plateau Rosa and the cafes turn from large corporate motorway service station style establishments to small family run options where a home made espresso is a third of the price of a self service machine at Trockner Steg. One of the longest groomed runs in the world it's 11.5km long and you drop 1,770 metres of vertical.
7. The Diavolezza Glacier Run, Pontresina/St Moritz, Engadin, Switzerland
Famed for its high peaks and majestic scenery, Switzerland is choc full with runs that provide amazing scenic views and plenty of challenge. But one run claims to be the longest high altitude glacier run in the country. The top of this 10km descent is reached in just a few minutes by the modern cable car, and you may wish to stop over in the hot tub in the mountain restaurant at the top before starting your descent. The run is around about a red classification, but unpisted so much of the challenge depends on the conditions. There is one 300m stretch that is steeper than the rest – a definite black and another major distraction is the awe inspiring glacial scenery and the vast mountain panoramas beyond.
Enregistrer
Enregistrer
Enregistrer