Tight world title races are heating up as the world's best look forward to the third stop of FWT20 in Andorra.
With two epic competitions in Hakuba and Kicking Horse Golden BC in the books, the European leg of FWT20 is where things look like they are really going to get interesting. From February 28 – March 4, the world's best freeride skiers and snowboarders will try and "Hold The Line" in Andorra's Ordino Arcalís.
Considered the freeride epicentre of the Pyrenees, Ordino Arcalís offers the perfect stage for the highly contested world title races to continue to unfold. Strong performances in Hakuba and Kicking Horse Golden BC by Andrew Pollard (USA-Ski Men), Victor De Le Rue (FRA-Snowboard Men), Arianna Tricomi (ITA-Ski Women) and Marion Haerty (FRA-Snowboard Women) have given them a narrow lead in the rankings, but with three crucial events to go, the world title is still very much fair game in every category.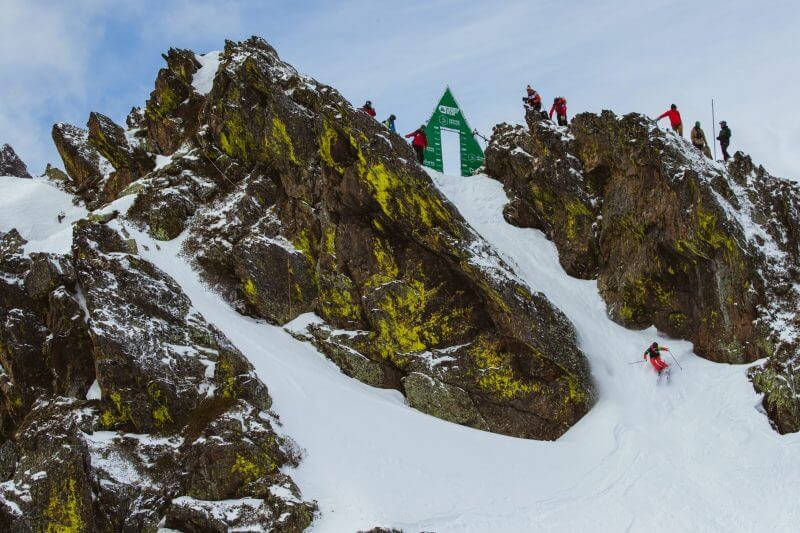 With a winter that has been all over the place in Europe from heavy snow, to high rain, and warmer than usual temperatures, the competition venue is likely to be decided very close to the event day.
Local riders in the lineup will include Nurià Castan Baron (SPA-Snowboard Women) the always dangerous Aymar Navarro (SPA-Ski Men), and event wildcard Dani Fornell-Prat (AND-Ski Men). They will all be looking to apply their local knowledge!
Remember to make your bet on this year's winner with the Peak Performance Fun Bet and be sure to follow all of the competition updates and rider news on the FWT website and social channels.