Ski Holidays: A New Approach For A Fast Changing World
Heidi is a new name in the ski holiday market, born out of the passion of two brothers to make ski holiday booking simpler while at the same time making the trips themselves much more flexible.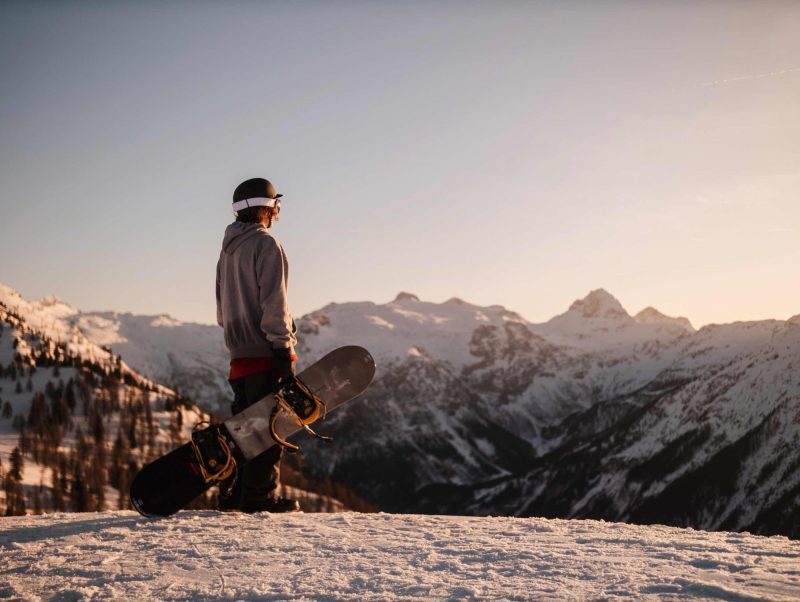 In other words creating the ski holiday you actually need and want and making that simple to book!
Established by Bristol-based brothers, Marcus and Alexander Blunt, Heidi is revolutionising the market through the use of smart technology which allows for multiple and flexible skiing opportunities.
The Heidi model avoid the need to either compromise on what you actually want and go for the traditional Saturday to Saturday model, or the complicated DIY option, which can be time consuming, expensive and leave travellers stranded without connections or holiday protection if things go wrong.
"Heidi – like many starts-ups – was born out of frustration! The frustration of not being able to book a ski trip exactly how I needed it. I wanted a quick weekend getaway but the complexities, expense and time it was taking to book a group of mates was mind boggling!" explained Marcus.
Heidi is revolutionising the market by allowing for multiple and flexible skiing opportunities, by using smart technology to connect people to low cost, high quality mountain holiday destinations in just a few quick 'clicks.'
"I realised the ski industry simply didn't offer flexibility in an easy way, despite the market crying out for it. There are big providers who do great ski holidays, but they buy mass hotel spaces and flights, so they need to make the Saturday to Saturday (or equivalent) method work, or they're left with empty flights and rooms," Marcus added.
Heidi allows for shorter breaks, starting and ending on any day of the week, providing travellers with the opportunity to get the ski fix they want, for less this season!
Heidi is the only company which allows for such unique search capability, across so many resorts and is the reason this popular start-up has seen massive growth figures in its first four years. Before
"You can get flexibility through other ski tour operators, but you have to speak to them in person and they then provide a bespoke package. Again, they're a good choice for their distinct market but this process takes time and there is often a premium for this service. Then there is the DIY option, but again this takes time, there is no holiday protection, you need to know where you want to travel and how and it isn't always a cheaper option, as operators get preferential agency rates," Marcus continues.
Heidi's unique concept now sits in the middle of what is currently offered. It allows users to search from thousands of options, from classics like France ski holidays, Austria ski holidays and Italy ski holidays, and destinations people might not have thought of, including Spain ski holidays and Slovenia ski trips.
Users are also able to select a diverse range of preferences they're looking for from 'beginner to high altitude' and from 'family to short transfer' and from 'budget to luxury'. And, one of the biggest hits, has been to enable customers to choose the duration of their trip and the day they travel. Of course, seven days is still a popular option, but the ability to book short breaks, or save money by not travelling on a Saturday, has torn up the rule book. Simply put, the technology behind Heidi does all the work and pops out with multiple bookable options. So you have all the flexibility, and none of the hassle.
A Modern Approach For A Fast Changing World
Heidi offers a modern approach to winter holidays taking into account how the world is changing.
The current cost-of-living crisis is hitting us all, but most skiers and boarders still wanting their annual 'snow fix' but are understandable now demanding better value for money and increased options.
Alexander illustrates how Heidi could help with a family package:
"Many parents enjoy taking their children away for a ski holiday during the February half term but, as we all know, the costs ramp up. If you choose to fly on a Monday, for example, and head back home on a Friday then most flights are less expensive, as they're not typical 'changeover' days. A family of four could save over £2000. Our technology will also suggest lesser-known resorts which might not carry such a hefty price tag, but just as brilliant an experience."
ATOL Protection and 4.9 Out Of 5 On Trustpilot
So, who is responsible for the holiday, in case of cancelled flights, transfers and hotels on a Heidi booking?
Alexander explains: "All our travellers are financially protected under the ATOL Scheme and the buck stops with us when customers book. Booking through our site offers complete peace of mind, so changed / cancelled flights get rearranged through Heidi and our hotels show the average customer review before you buy. We have also worked diligently to get the right transfer agents in place to meet our customers' needs, so we know our travellers are looked after every step of the way. Whilst we rely on the powers of sophisticated technology to work through all the back end booking, we also create a human interface, all of which has led to us achieving 4.9 out of 5 on Trustpilot with nearly 500 reviews. As a company we're incredibly proud of this and will keep striving to facilitate the very best mountain breaks we can."
Alexander concludes; "In today's modern world, people want options and choices quickly, 24 hours a day and human interaction if they need it. With all this considered and with an obvious gap in the market, Heidi was born!"
We have a regular Podcast called The White Out where we review the latest gear, talk about the latest snow forecast and updates on where is best to ski now, as well interviews with absolute ski legends AND we spotlight a resort every week and so much more. You can check out our regular podcast here Apple | Spotify | Podcasts or search The White Out on your chosen podcast directory.