Data analysis from The National Ski Areas Association (NSAA), America's ski resorts body, has found that skier visit numbers to the country's ski areas last winter totalled 59 million, the fifth best season on record since the group began making an annual study of the stats following the winter of 1978/79.
Among other findings, the NSAA found that despite pandemic restrictions ski areas were open longer than in the curtailed winter of 2019/20 (an average of 112 days compared to 99 days), that more than 50% of ski days were record by people buying season passes for the first time; and that a number of small to medium sized ski areas actually posted record numbers.
"What a year it has been. From utter uncertainty to a top 10 season in terms of participation – it shows the wide spectrum that our industry bridged this year," said Kelly Pawlak, NSAA President and CEO. "We are proud of the collaborative adoption of COVID-19 best practices that all ski areas implemented and diligently followed from opening to closing day. Americans yearned for safe outdoor recreation, and ski areas across the country delivered."
"We are very appreciative of the support and cooperation of our customers, and the tenacious and diligent work of our staff, the combination of which resulted in a successful season," Pawlak added.
Ski school numbers were down by 30% overall with group lessons not possible, but tubing business boomed as a 'solo activity' reporting a doubling in numbers. Resorts reported they had problems recruiting enough staff with bans on international workers and that, unsurprisingly, the number of people booking tickets online leapt whilst those still buying at ticket windows in resort fell from 46% in 2019-20 to only 17% last winter – although a number of resorts did not offer window ticket sales at all.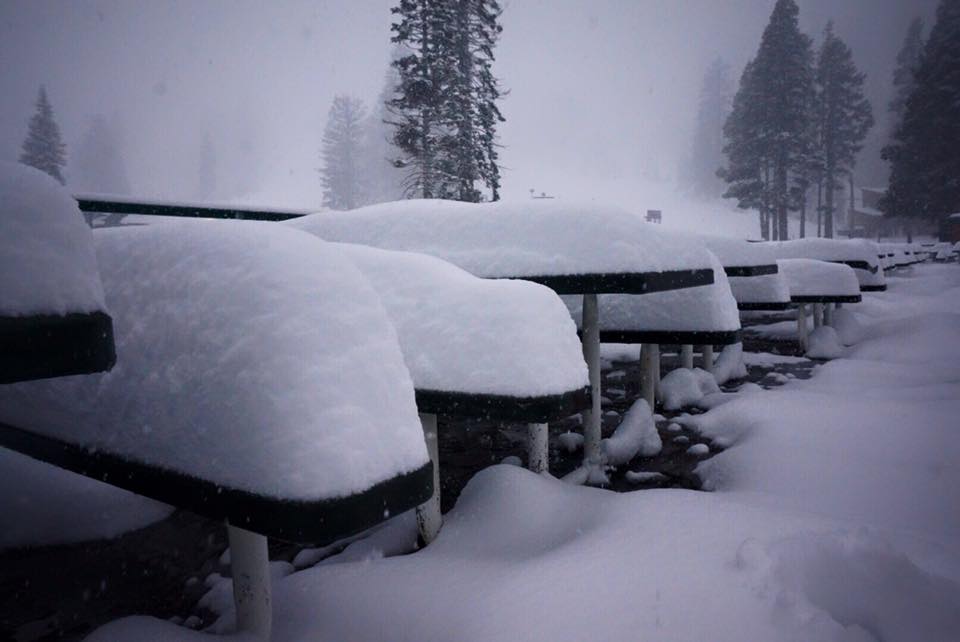 Small and medium-sized ski areas (defined by lift capacity) performed well this winter, with more guests choosing to stay close to home for ski trips, and increased local demand for outdoor recreation in general.  Many found they could still operate within pandemic capacity limits, but welcome more guests than usual. Many skiers chose to ski local rather than fly to destination resorts.
Despite all the challenges, 78% of ski area operators told the NSAA that the season exceeded their expectations.
"People had to change their habits during the pandemic, and ski areas were no different," Pawlak said. "We tried new things and quickly learned that not only did they function as planned but many of these 'work arounds' improved the experience for our guests and staff members. Ski area operators will use this experience to continue trying new techniques and technology."
(All images credit Squaw Valley)