North Korea's state-controlled media has announced a new ski area has opened in the country, believed to be its third.
The new centre was reported to have only been started in July last year, but its rapid construction, like that of Masik Pass several years ago which subsequently grabbed worldwide attention for its perceived novelty value, is claimed by the North Korean state media to be down to the patriotic enthusiasm of its construction workers.
(Masik Pass under construction)
The ski resort in Kanggye is reported to have one ski lift and two runs.  When North Korea built their previous ski resort European firms were not allowed to export ski area equipment to them as it was deemed such sales would breach international sanctions at the time on 'luxury items.'  China had no such qualms however declaring snowmaking, chairlifts and other equipment were not luxury items, having its own plan to get hundreds of millions of Chinese people skiing ahead of their winter Olympics in 2022, so not in breach of the sanctions.  Thus some second hand European-made equipment is believed to have reached the resort via China.  This time sanctions are stricter and North Korea say they've built their own ski lift.
2018 Winter Olympics
The opening of the new ski area was coincidentally announced less than a month before the 2018 Winter Olympics are due to be staged in Pyeongchang, South Korea, only around 50 miles from the heavily armoured border, at a time of high global tension surrounding North Korea's nuclear missile intentions.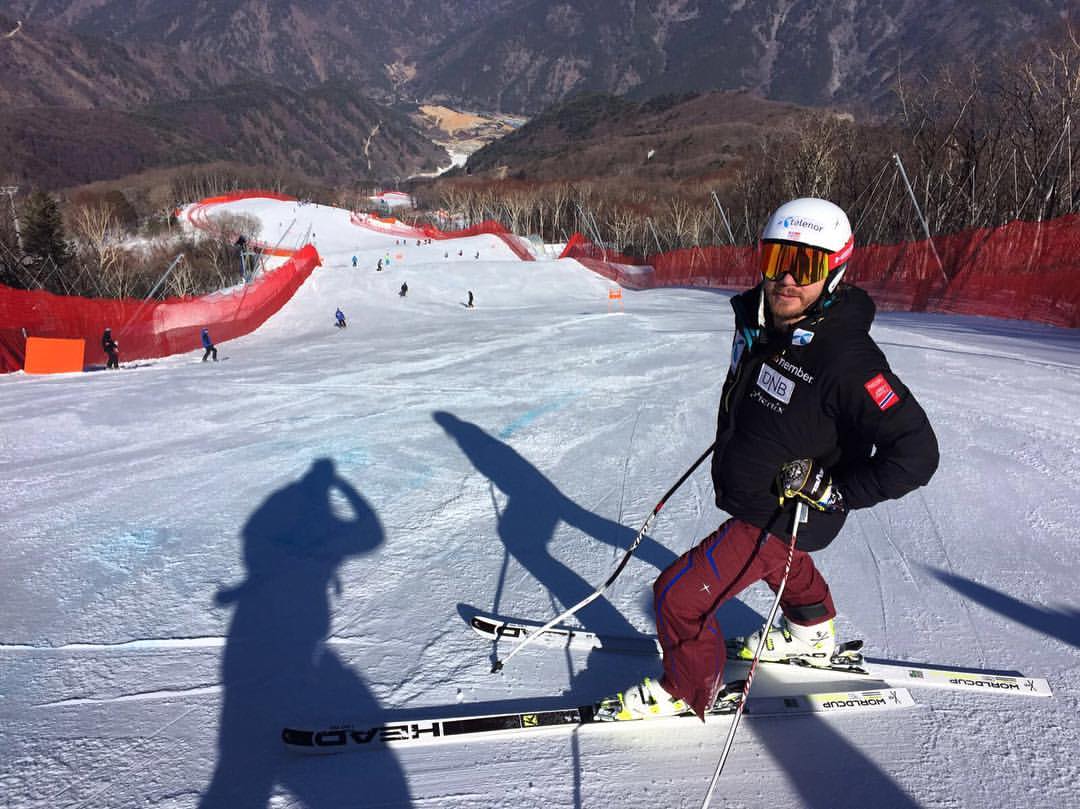 Kjetil Jansrud at the top of the 2018 Olympic Downhill course specially created for the Olympics by South Korea.  
Previously South Korea had suggested a unified Korean team might take part in the Olympics, a proposal rejected by the North; then the North suggested some events might be staged at Masik Pass, an idea rejected by the South. Recent issues have included concerns from North Korea that the latest strict sanctions precluded their team from obtaining adequate equipment but this issue seems to have been circumvented and recent cross border meetings between North and south, the first for several years, appear to indicate that the North will send a team to the Olympics.
North Korea's leader Kim Jong Un spent some time in his childhood being educated in Switzerland and may have been skiing there. The chairlift used at the country's first known ski area at Begaebong is believed to have been donated years before sanctions were introduced by a Swiss ski area as a gesture of international friendship.