As we come down to the wire on the start of the 2020-21 season there's a lot of uncertainty as to what will open and when, if at all.
It seems that in almost every ski nation there's a battle underway with the 'second wave' of the virus.  Many countries have stricter measures in place in November but national decisions are yet to be made for December and beyond.
The big question is if November measures work, do we keep restrictions high with restrictions that include, perhaps, not allowing ski areas to open to consolidate what has been achieved, or do we allow ski areas to open as a reward for the efforts of November?
Squaw Valley in California, opening this week  is pictured top. Val Thorens, which was due to open last weekend but isn't able to, posted this picture: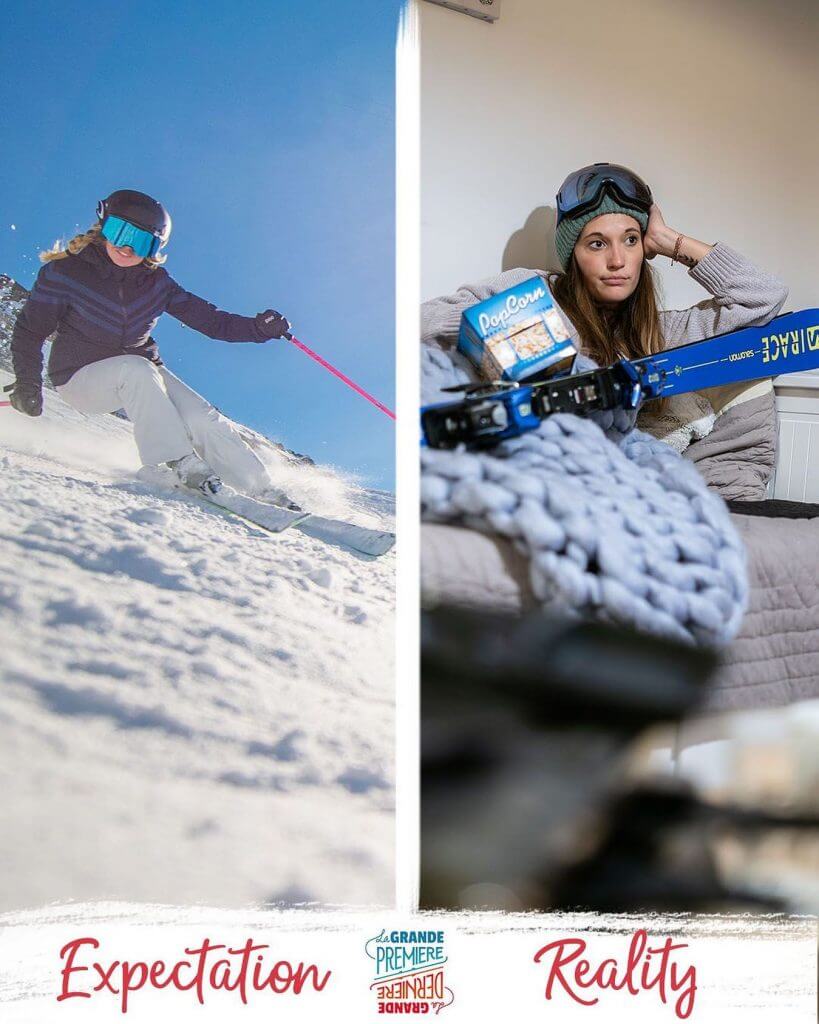 Here's What We Know So Far:
Most of the world's leading ski areas say they hope to open – some on schedule, some a little later than usual, some already have.  A few though, have said they won't open until trading conditions improve.
All have pandemic-spread operating procedures in place which typically involve social-distancing and mask-wearing in public areas, frequent cleaning and many other initiatives.
The UK government has announced people will be able to end self-isolation in less than half the standard 14 day period on returning from a ski country not on the safe-travel-corridor list (Currently virtually all) if they pay for a virus test after five days back in the UK and the result is negative.
Almost all ski nations are expecting little or no international visitors at the start of the season and perhaps not all season.  In most cases, skiers are advised not to travel internationally, and in some cases not within their own country either.  Self-isolation and other measures are usually required either when returning from another country, or on arrival there, or both.
Snow conditions are not actually that great, so far, in many parts of the northern hemisphere.  Snowfall in September and October has left Europe's glacier areas in good shape but it has been rather dry and warm in November so ski areas that planned to open might have had to delay due to the weather anyway.  It has been colder in the past few days and snowmaking machines are operating.
Some ski holiday travel companies are selling holidays in December still, others have suspended sales into the new year and a couple until next season. Several, including the biggest companies Crystal and Inghams, have put 21-22 holidays on sale early.  Sadly several have gone into administration.
Some of the ski areas that have already open in Europe have had "PR disasters" as photos of crowded lift cabins and seemingly non-socially-distanced lift queues have gone viral.
Ministers in the UK and US have stated they hope that the roll-out of vaccines means that society could begin to get back to something closer to normal by "Springtime" or "After Easter" in other words the end of the ski season.
French, Italian and (regional) German leaders have called for a cross-EU agreement on when ski resorts open for the season – suggesting it should be sometime in January 2021 after Christmas and New Year.
There is an increasingly loud argument from some ski areas that getting out in the mountains is good for people's mental and physical health so, the argument is, keeping ski areas open is more beneficial overall to public health than closing them to minimise the danger of virus spread.
(Nakiska, Canada)
Here's How It's looking from Country to Country
About 50 ski areas are currently open for winter 20-21 in 10 countries.
Things are changing very rapidly but as of 23rd November here are some of the stories coming out of different ski nations (in A-Z order).
Andorra
Andorra has said they plan to open for the ski season as normal at the start of December although some reports indicate they could do with more snow. The principality lacks the domestic market to call upon with more than 95% of skiers arriving from overseas, half-of-them from hard-hit Spain, so it remains unclear how many people will be able to visit, but in an interview, at the weekend a senior Andorran official said the slopes would open for locals anyway.
Austria
Austria had about 10 ski areas open in October before the lockdown began.  It is due to end in early December and some of the glaciers that were closed hope to re-open as soon as lockdown ends, but it is not yet entirely clear if that will be permitted.  A number of the country's larger resorts that would have opened in late-November, including Ischgl and St Anton, now say they won't open until mid-December, even though they might be allowed to open a little sooner.  Quite a lot of the country's areas don't open normally until mid-December anyway so are officially still on schedule at present.
Bulgaria
Bulgarian ski areas hoped to open from the end of November but there may be issues with there being enough snow cover.  The Bulgarian government is reported to have initiated a campaign highlighting the healthiness of the mountains.
Canada
About a dozen Canadian ski areas have already opened for the season.  Strict pandemic spread prevention measures are in place.  With borders closed almost all skiers on the slopes are Canadian, but ski areas are still seeing their lift ticket quotas, limited to allow social distancing, selling out.  BC has just introduced a new ruling advising against all but essential travel.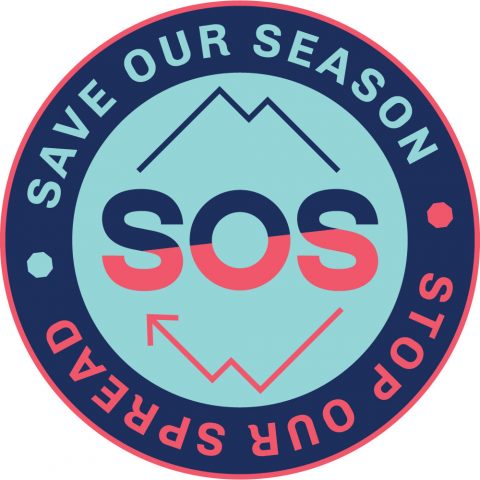 Finland
Ski areas have been open in Finland since early October, and Levi hosted Women's World Cup ski racing at the weekend. The country is currently receiving credit as being one of the most successful in Europe and the wider world at suppressing the virus by strict measures, including keeping borders largely closed, but so far ski areas there are staying open.
France
Most of the larger ski areas in France are currently hoping to open in the first half of December after the country's November lockdown is due to end.  It now seems unlikely this will be the case after President Macron announced he thought opening for Christmas/New Year was "impossible".  It has not been totally ruled out yet though and a final decision is promised by December 4th. President Macron hopers other EU leaders will announce a common policy on resort openings.
"You are doubtless waiting to hear when the lifts will open, and so are we. The Compagnie du Mont-Blanc lift operator will be ready to go as soon as they get the green light!" a Chamonix spokesperson said.
Most French ski areas do not open until December anyway, only a few like Val Thorens and Tignes would currently be open if there was not the lockdown.
A number or areas including Alpe d'Huez and Morzine have said they'll open for Christmas and New Year outdoor mountain holidays even if ski lifts aren't allowed to operate.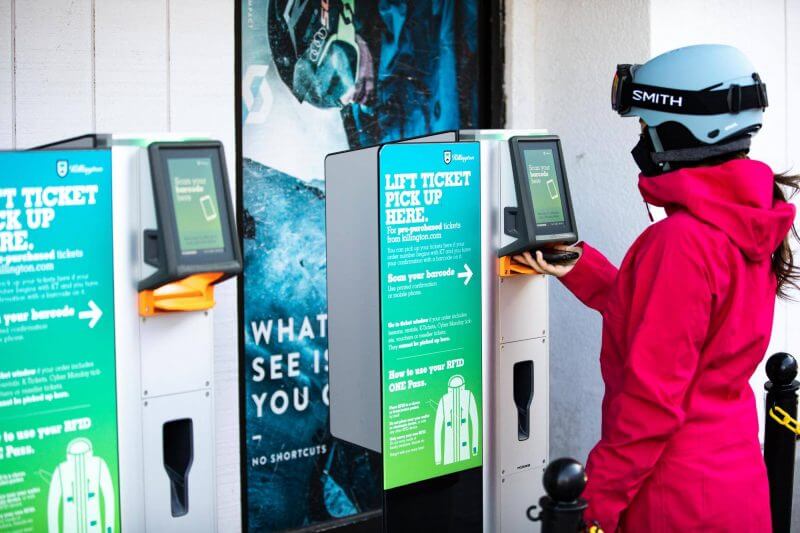 (Killington)
Italy
Italy is in a similar position to Austria and France, currently in a November lockdown and with uncertainty as to what will happen when this ends in early December.  Some resorts are actively talking of opening from December 5th, but that does not yet look to be a certainty and the Italian Prime minister has now said Italians should not be planning Christmas ski holidays and is joining with President Macron in suggesting a pan-European decision on when to re-open resorts.  Three areas were open when Italy went into lockdown at the end of October and one of those, Cervinia, continues to operate for elite team training, but not the general public.
Norway
Reports from Norway suggest the picture is more promising here at present than many other countries. Last March ski areas across Scandinavia closed when local health boards in ski resorts advised they would be unable to cope with tourist virus victims on top of local victims if the was an outbreak. This time, so far, the message is they don't think this is likely to be a problem. However, they arguing Norwegians to arrive in their own cars and avoid public transport and aren't expecting many international visitors.
Scotland
Scotland has been seen as a possible answer for British skiers unable or unwilling to head to the Alps.  The head of the country's ski resorts operating body has urged people to think about visiting later in the winter or in spring when conditions are typically better and to plan a wider Scottish winter holiday rather than just relying on the ski slopes. The Scottish Government has currently made it illegal to travel from higher infection areas in Scotland like Edinburgh and Glasgow to currently low-infection areas like the Highlands but that's a temporary measure and may not be the case by the time the ski lifts open.  Nevis Range ski area near Fort William have said they won't open until trading conditions are better, the country's other four areas say they'll open when they can, in most cases, hopefully, a little before Christmas. Glencoe say they plan to fire up their all-weather snowmaking machine on December 5th to create a sledging run and open for skiing and boarding from December 19th, sooner if there's a good natural snowfall before then.
Spain
Sierra Nevada, Spain's highest resort, has announced it will not open this coming weekend as planned and indeed can't say when it will open.  The operators have decided to wait on giving a date now until the pandemic looks better in Spain.  Another of the country's leading resort, Baqueira Beret, say they plan to open later than usual but have named a tentative date, December 11th.
Sweden
There's concern about rising numbers in Sweden and whilst local health bodies in Norway don't seem overly concerned about the pandemic impacting them, in Sweden, there have been health staff in some ski resorts advising against visiting.
(Zermatt)
Switzerland
Switzerland is the only major Alpine nation to have kept its ski areas open through November with about a dozen now open.  Although ski areas are open though, other facilities may not be.  In Valais public restaurants, for example, have been closed and only allowed to offer a delivery service although hotels and hotel restaurants can open.
USA
About half of the ski areas open so far are in the USA, many of them opening in the past few days. Breckenridge, Heavenly, Killington, Park City and Vail are among the open areas. However, virus cases are surging in the US and there's a clear fear in individual states that ski areas will be ordered to close again. The upcoming Thanksgiving holiday long weekend is a major concern for a further surge in cases and resulting stricter rules. Ski areas are urging skiers to stick to all the pandemic spread prevention measures, which are generally stricter than in Europe.  The message is, "Don't be the reason we don't have a season."
(les 2 Alpes)