Myth, Quality Guarantee and Austria's Largest Skiing Area
Austria's Arlberg region is world famous and a place that every skier and snowboarder has on their bucket list to visit sooner or later, with many simply returning year after year as they can't think of anywhere better.
It's home to legendary resorts like St Anton and Lech Zürs am Arlberg as well as smaller villages like Stuben, St Christoph, Warth and ​Schröcken. Whichever you choose to stay in you'll find them all inter-connected by ski slopes, supported by a modern, comfortable high-speed lift network. This is now the biggest in Austria and one of the largest in Europe (and the world) with more than 300km of marked slopes.
But the Arlberg Region is about much more than Austria's biggest and one of the world's most spectacular ski areas. It holds a unique place in the history and heritage of Alpine skiing and it delivers unique, high-quality experiences you can only find here.
Austria's Biggest Ski Region
Austria's largest connected ski region was established in the winter of 2016/17 when the two halves of the Arlberg ski region, previously linked by a ski bus or a ski touring route, were joined by fast, modern lifts. Today there are a total of 85 cable cars and lifts connecting more than 300 km of downhill ski runs and there are a further 200 km of marked off-piste deep snow runs providing sensational backcountry descents for free riders. Although it's the 'steep and deep' terrain that makes The Arlberg a "must visit" for the most skilled and experienced skiers, it's important to note that the Arlberg has terrain for everybody, with hundreds of kilometres of runs that are perfect for less experienced, recreational skiers. If all that's not enough, you can even go heliskiing in the Arlberg. There are also state-of-the-art facilities for beginners to learn their first turns. Hardly surprising when you consider there has been a ski school here for more than a century and this is where learning to Alpine ski really began.
Where Skiing Began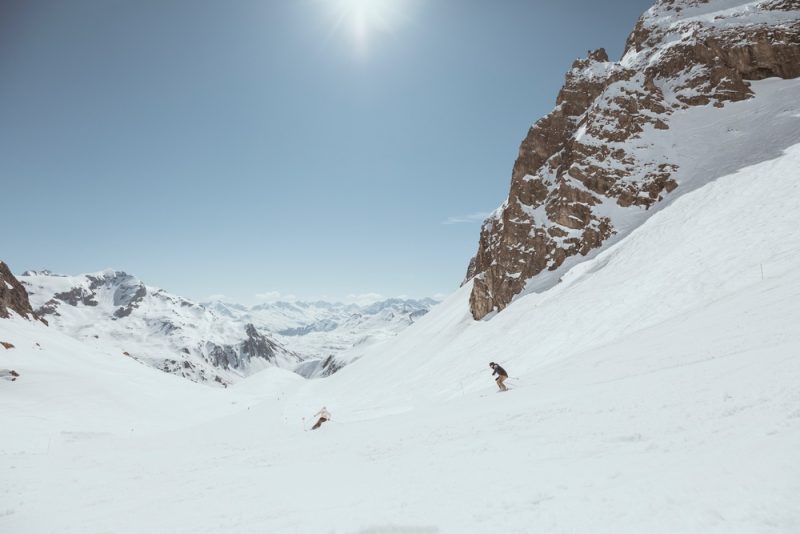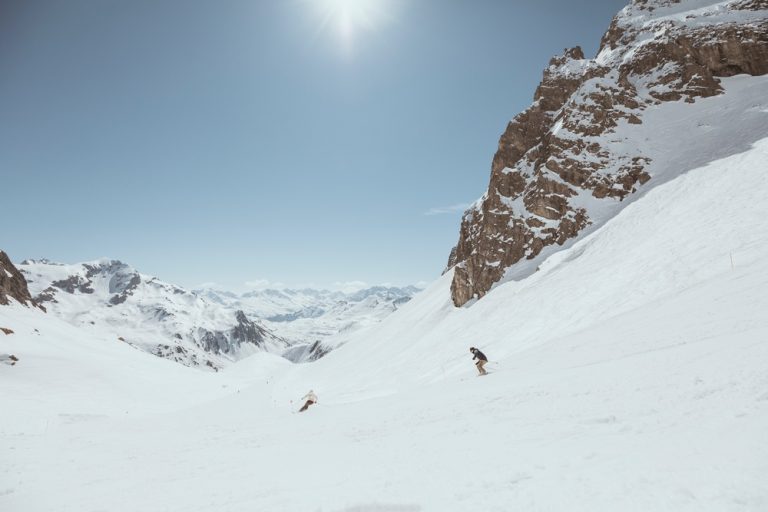 Part of the legend of the Arlberg is that this is where downhill skiing as we know it today began more than 120 years ago. After the Arlberg Ski Club was founded in 1901, early pioneers of the sport developed what is known as the Arlberg technique which is the basis of how we ski today. The first ski race in the Alps was staged here in 1904. One of the great pioneers of skiing, Hannes Schneider, who developed the stem turn, the forerunner of today's parallel turn, was born in The Arlberg and wrote books of technique that became the bible of skiing for the sport's pioneers as well as starred in early ski films. Schneider also travelled the world teaching his technique to huge classes in America and even Japan. Here the famous ski resort of Nozawa Onsen this year celebrates its centenary, founded after Hannes Schneider's visit.
Lots to do Off The Slopes
There's w whole lot to do on snow besides downhill skiing if you're looking for even more, or there are non-skiing guests in your family or group.
Winter hiking is one of the most pleasurable and the Arlberg boasts 17 different marked routes with something for all tastes and abilities and over 80km of trails in total. Or you could try some 'skinny skis' and enjoy the 60km of cross-country tracks. Alternatively, you can let someone else get you mobbing through the snow and try dog sledding. Snowshoeing, sledging, winter climbing and many more on-snow activities are also waiting to try and enjoy.
There's also a long list of sporty indoor options as well. The arl.park indoor sports centre in St. Anton am Arlberg offers tennis, squash, bowling, climbing, bouldering and even trampolining in a state-of-the-art facility. Meanwhile, Arl.flow is about everything yoga, including yoga for kids.
You will also find numerous hotel spa facilities and other attractions like art galleries, concert halls and museums in the resorts of the Arlberg region.
The Arlberg also gas a full programme of events through the winter ranging from world-class ski competitions to a wide variety of musical and culinary events and many other arts and sports celebrations. The tourist offices in each resort also organise a weekly programme of events right through the winter.
Experience the Incredible Flavours of the Arlberg
Fabulous food has always been a big part of any Arlberg ski holiday. You can expect fine food served up to traditional recipes using locally sourced ingredients wherever you choose to dine, be it a cosy mountain hut or one of the wide variety of dining options in the villages and resorts of the Arlberg.
The Arlberg has gone the furthest to establish itself as a mecca for fine dining creating works of culinary art for its guests. Its special appeal undoubtedly lies in the way in which it combines top-quality regional and international products to create extraordinary dishes.
The region has the highest concentration of Gault Millau toques in the world (the equivalent of Michelin stars in the German-speaking areas of Europe) and can therefore thumb its nose at the world's biggest cities.
The Arlberg is therefore a place of pilgrimage both for winter sports enthusiasts and for lovers of culinary delicacies. Its top chefs have an inimitable knack for harmonising international cuisine with regional dishes. But wherever you stay and ski in the Arlberg, the food is going to be good!
The Arlberg is easy to reach by road, rail or air. There are railway stations in St. Anton Am Arlberg and Langen am Arlberg from where it's a short bus or taxi journey to the other villages. Innsbruck (120 km / 75 miles) and southern Germany's Friedrichshafen (130 km / 82 miles) are the closest airports, both under two hours away.