The UK's biggest ski tour operators report that fresh ski holiday bookings for the upcoming winter 22-23 are at record levels.
The companies say that negative media stories on summer travel are not impacting sales for next winter and on the contrary, they are adding to their portfolios of resort and accommodation options to keep up with demand.
"We're seeing record numbers of new bookings for the upcoming ski season. Skiers and snowboarders alike are eager to get back to the slopes, especially if they've missed out on ski trips for the past couple of years as a result of the pandemic," said Crystal's Head of Commercial, Scott Britton, who added, "Our projections for this upcoming season indicate we'll take away the same number of customers as we did pre-pandemic and we are continuing to scale up our product offering to suit all customer needs, with some exciting new destinations on the horizon."
Crystal's experience is being mirrored by other leading companies including another of Britain's biggest, Inghams, whose COO, John Mansell, confirmed,
"As we know, skiers want to ski! Throughout, Inghams' bookings for the coming season have not wavered. We remain significantly up on where we were at this point in the lead-up to winter 2019/20."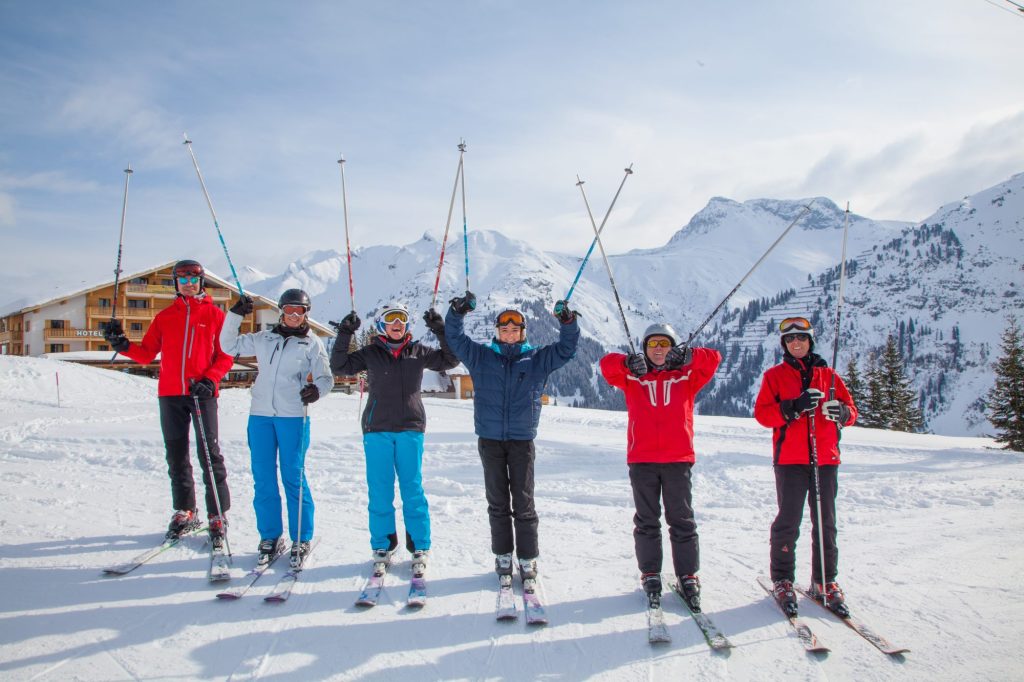 Everyone is of course hoping that next winter will be the first since 2018-19 when no ski areas will be closed at any point due to the pandemic.
Most of the holidays that were held over when they couldn't happen in spring 2020 or winter 20-21 have now taken place, most of them last winter. There are though still some held-over holidays for French ski resorts after the country closed its border to British tourists over last Christmas and New Year due to the surge in Omicron at the time, so some of these still have to take place this coming winter.
However, tour operators say there are currently still plenty of deals to be had despite the pressure on available space from, fresh bookings and held-over bookings, in part because change-over dates fall around Christmas Eve and New Year's Eve making them less popular. Many are offering low-cost 5-night breaks to avoid the need to travel on holiday weekends.
Pic top credit Inghams.