The direct ski train services from London to the French Alps and indeed from Denver to Winter Park in Colorado have both been cancelled this winter as victims of the pandemic, but Eurostar has just put on sale rail tickets to the French Alps over Christmas and New Year, with travellers changing in Paris.
Tickets have gone on sale for travel from December 13th until January 3rd next year. The company says its booking terms are now more flexible with the right to exchange your booking with no fee up to a fortnight before your date of travel.
After changing stations in Paris skiers and boarders can board a high-speed TGV service to Chambéry, Albertville, Moûtiers, Aime-la-Plagne, Landry or Bourg-St-Maurice serving ski resorts including Courchevel, La Plagne, Tignes, Meribel and Les Arcs.  Travel to many other ski resorts across Europe is also possible via Paris or via other stations linked to London by Eurostar.
"If the Ski Train isn't running, there are plenty of indirect journey options between the UK and the French Alps. The simplest thing is to take one of the many Eurostar trains to Paris Gare du Nord, switch station by taxi to Gare de Lyon, and head to the Alps on a fast TGV train. If you are heading to the Tarentaise, this only adds an hour in total to your journey, compared with the direct daytime Ski Train," said Daniel Elkan of SnowCarbon, who added, "Heading to Paris the night before gives you access to even more TGVs that leave for the Alps in the mornings. There are also some options going by Eurostar to Lille, then Lille to Lyon by TGV and local train from Lyon to your resort."
The cancellation of the direct Eurostar service between southern England and the French Alps has caused widespread consternation in ski and environmental circles with rail-travel-to-ski-resorts specialists SnowCarbon.co.uk spearheading a campaign, Save The Ski Train, to get Eurostar to reinstate the service, backed by a wide swathe of the British ski industry and attracted more than 11,000 signatories to a petition.  Eurostar in turn have said the cancelation is for now at least for this season only when they have to focus on core routes.
The Colorado Ski Train's operators have said the same thing and are already talking about an improved service in winter 21-22.
However some tour operators have said that the cancellation of the ski train has actually gained so much publicity they're getting enquiries from people who weren't previously aware it existed, but now did want to travel by rail to the mountains.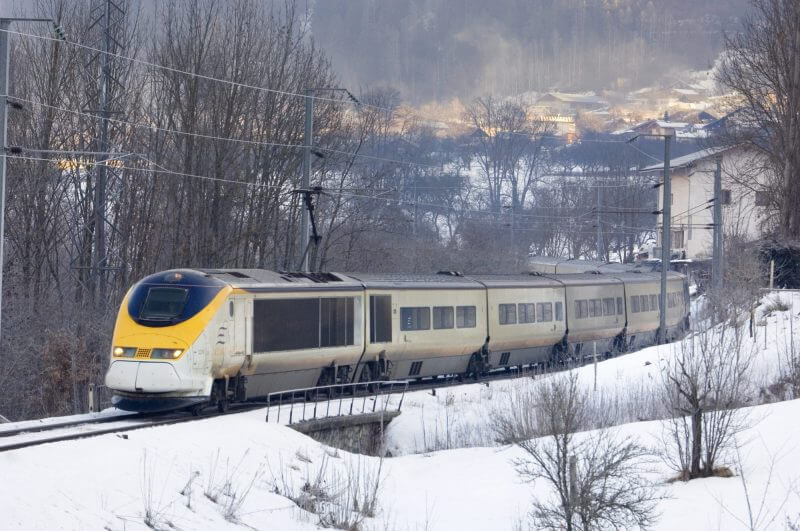 A Ski Club of Great Britain survey at the end of September found the number of people planning to go skiing via Eurotunnel or ferry is currently up four-fold whilst interest in flying is down by about a third.
"More trains and connections are definitely needed to improve the options and accommodate the increasing numbers of skiers who would prefer train travel to flying," Daniel confirmed.
Eurostar tickets for travel for much of the remainder of the ski season, until the end of March 2021, will go on sale from November 5th.
It goes without saying that the state of the pandemic and what government regulations will be in the different countries involved remains the big unknown.