A spectacular new viewing platform above the famous French ski resort of Morzine will be accessible to skiers this winter.
The new 10-metre-long glass walkway has been installed at the summit of nearby Pointe de Nyon at an altitude of 2,019m.
Free to enter for those with the nerve to be able to do so, it features a 350m drop beneath visitors' feet and a breath-taking 360° view, which on a clear day extends from Lake Geneva to Mont Blanc.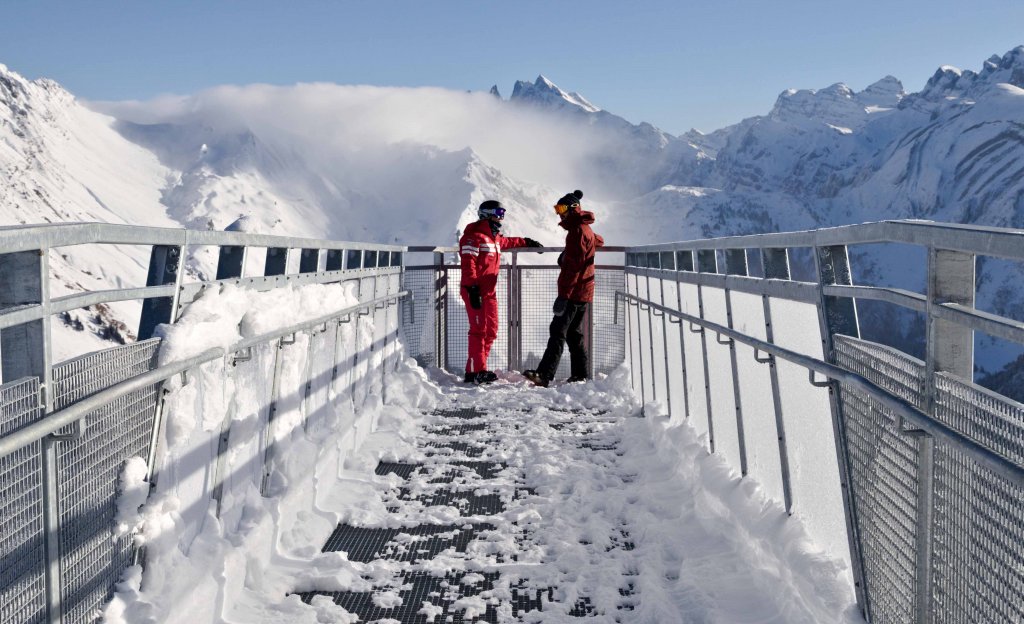 More and more ski resorts around the Alps and further-afield have been installing platforms, sometimes wobbly suspension bridges and other structures, often with glass or metal mesh floors, out over the voids from cliff tops above their villages.
Christened 'Le Pas de l'Aigle' the new platform above Morzine can be easily accessed by skiers and snowboarder of all abilities, and was actually completed in time for last winter, but with ski lifts closed few people got up to it and next winter is now its official first winter season.