A major project to create a new giant Austrian ski area by the time honoured method of linking together two smaller areas has been given the go ahead by planners.
The Snow Space Salzburg is set to expand for winter 2020/21 and offer more than 200 kilometres of piste when the slopes of the Flachauwinkl / Kleinarl ski area are linked to those of St. Johann im Pongau / Alpendorf Zauchensse by a new Panorama Link connecting 10-seater gondola lift between Wagrain and Kleinarl.
The 3.1 km long cable car has been named 'Panorama' due to the views it will provide skiers using it of the unique mountain panorama in the Hohe and Niedere Tauern. The lift's route leads from the mountain stations on the Grießenkareck over the mountain ridge to the mountain station Flachauwinkl-Kleinarl.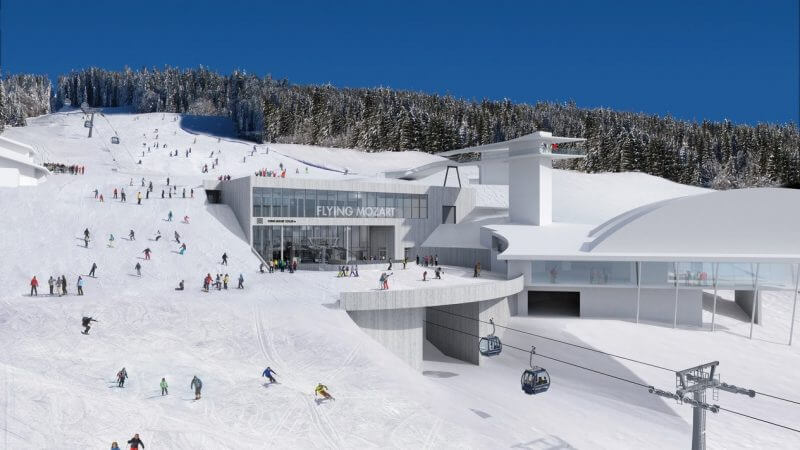 It will have a capacity of 2,400 people per hour and take eight minutes to make the connection between Wagrain and Kleinarl.
In addition, the existing Flying Mozart gondola lift, built in the late 1980s, which leads in two stages from the Kirchboden in Wagrain to the Grießenkareck and is one of the busiest lifts on the ski region with 1.3 million promotions per winter season, is due to be replaced.
The new lift will be faster and able to carry more people, climbing 970 vertical metres in less than 11 minutes and carrying up to 4,000 skiers per hour uphill, so waiting times at the valley and middle station should finally a thing of the past.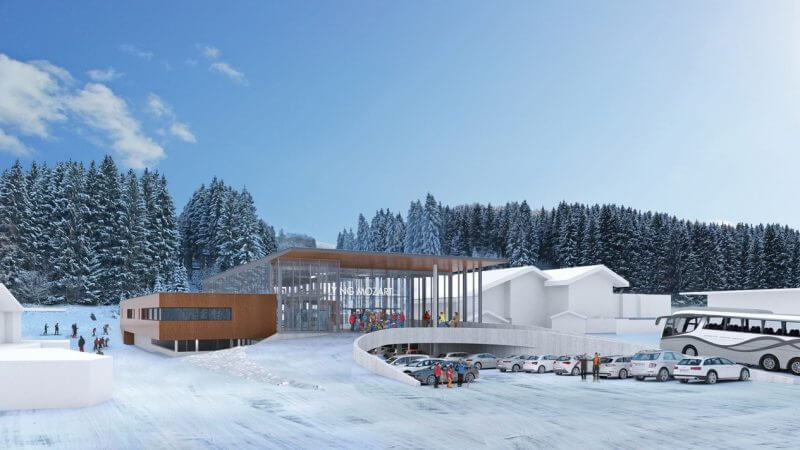 The new monocable gondola with 10-passenger cabins will feature a new underground mid-station, which will provide access on the same level to the G-Link aerial tramway connecting the Grießenkar with the Grafenberg.
The top station will be moved a little to line up with the existing mountain station of the 8-person chairlift Starjet 3, which leads from Flachauer side to the mountain, making a much wider range of slopes accessible from there.