A new cable car lift that has been completed this week to link the ski areas of Sedrun and Disentis will mean 180km of inter-connected ski slopes will be available from next winter at the SkiArena Andematt-Sedrun-Disentis which straddles the border between the cantons of Uri and Graubunden.
The region's redevelopment, which has seen approximately 10 new state-of-the-art high-speed chair and gondola lifts installed, and now a cable car, as well as a new luxury hotel in Andermatt and a new resort base, had been planned for a decade and seen construction ongoing over the past five years.
The connection between Andermatt and Sedrun was completed at the start of last winter creating an initial 140km ski area.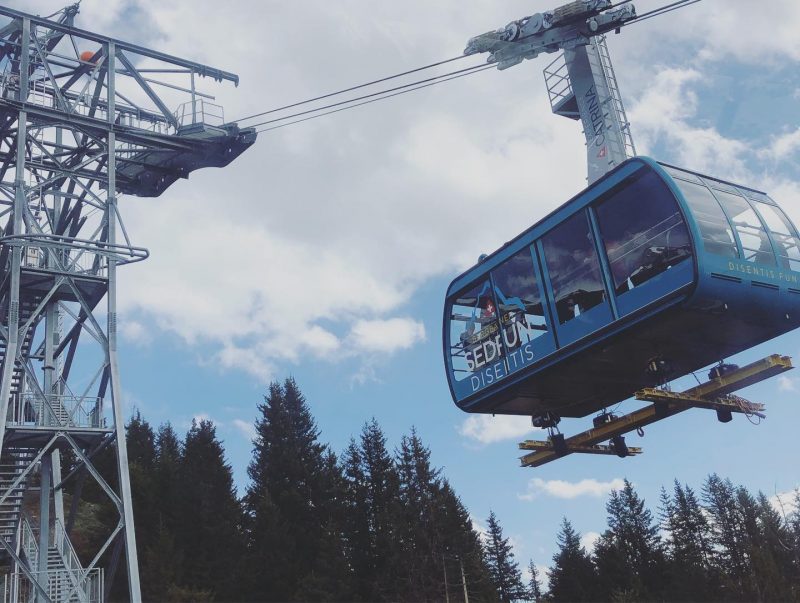 The new cable car, built at a cost of almost 25 million Swiss Francs, which has a capacity of 70 people per cabin, climbs 724 vertical metres up from Sedrun to the 2,203 meter high Cuolm da Vi connecting it on to the Disentis ski area.
The lift's officially opening ceremony is planned for June 22nd, a fortnight later than planned due to large amounts of snow still lying on summer trails which had originally been scheduled to open for hiking and biking on the 8th.