Fourteen British Ski and Snowboard athletes will be competing at FIS World Cup events this weekend with the non-Olympic discipline of Telemark commencing its season.
GB Park and Pipe snowboarder Katie Ormerod and British Nordic Ski Team's Andrew Musgrave lead the British contingent which will feature at events across Europe and North America.
FIS Snowboard World Cup – Saturday 2 December – Möenchengladbach GER
Ladies' Big Air – Katie Ormerod, Aimee Fuller
Men's Big Air – Rowan Coultas, Matt McCormick
Katie Ormerod opened her season with second place at the Big Air World Cup in Milan three weeks ago and will be hoping to continue that strong form after sitting out last weekend's event in China. She will no doubt go into the event with much confidence from Italy, but faces a formidable task with Austria's Anna Gasser winning the first two World Cups of the year. The pair also finished one-two in Möenchengladbach last year, which proves just how close the duo are.

Also competing will be 2014 Olympian Aimee Fuller who scored a top ten at this event in 2016, her second-best World Cup Big Air result.
The men's event will feature Matt McCormick – the only GB Park and Pipe team member to contest the opening two Big Air World Cups of the season – and Rowan Coultas.
Coultas narrowly missed out on the ten-man final in Möenchengladbach last year, finishing 13th, while McCormick will be hoping to improve on his top 20 finish in Milan earlier this month.
FIS Cross Country World Cup – Saturday 2 & Sunday 3 December – Lillehammer NOR
Men's Sprint and Skiathlon –Andrew Musgrave, Callum Smith and Andrew Young
Andrew Musgrave's season started with promise in Beitostølen and showed good signs at the first World Cup of the year in Finland, despite a fall in Saturday's 15km Classic race.

Musgrave will contest Sunday's 30km Skiathlon (15km Classic/15km Free) in Lillehammer alongside teammate Callum Smith. Smith will also compete in Saturday's Sprint with Andrew Young who was rested last weekend with a cold.
James Clugnet will compete at a FIS event this weekend in Premanon-Les Tuffes, France while Annika Taylor and Nichole Bathe will head to Sweden for a FIS event at Idre.
FIS Alpine World Cup – Friday 1 to Sunday 3 December – Beaver Creek USA
Men's Downhill/Super G – Jack Gower
Delancey British Alpine skier Jack Gower made his World Cup debut at Lake Louise last weekend with mixed results. While happy for the experience of completing the Downhill on Saturday, he suffered a scary crash midway through his Super G run. With x-rays clearing the 23-year of any major injury – apart from four broken teeth – Gower lines up at Beaver Creek keen to atone and gain more vital experience.
Gower will take on the famed Birds of Prey Downhill course on Friday before competing in Saturday's Super G. He will not contest Sunday's Giant Slalom.
FIS Telemark World Cup – Friday 1 to Sunday 3 December – Hintertux AUT
Ladies' Sprint (x2) and Parallel Sprint – Jasmin Taylor and Naïla Cardwell
Men's Sprint (x2) and Parallel Sprint – Alec Dixon, Colin Dixon and Ben Emsley
The Telemark World Cup season kicks off on Friday with Jaz Taylor leading a strong British contingent in Hintertux, Austria.
Taylor, who has finished on the World Cup podium eight times but is still chasing her first victory, finished fourth overall in the 2016/17 World Cup standings. She finished no worse than sixth in the three races at Hintertux last year and will be joined in Austria by Naila Cardwell. The 17-year-old made her World Cup debut last year and finished inside the top 20 in all three events she contested at the World Championships in March.
The Men's team at Hintertux features experienced British A-squad member Louis Hatchwell alongside the B-squad's 20-year-old Ben Emsley and teenage brothers Alec and Colin Dixon. At 24, Hatchwell is already a 'veteran' of the men's Telemark squad having competed in more than 20 World Cups, while the remaining trio have been to a total of 13 between them.
Other Events
Snowboard Europa Cup – Wednesday 29 & Thursday 30 November – Pitztal AUT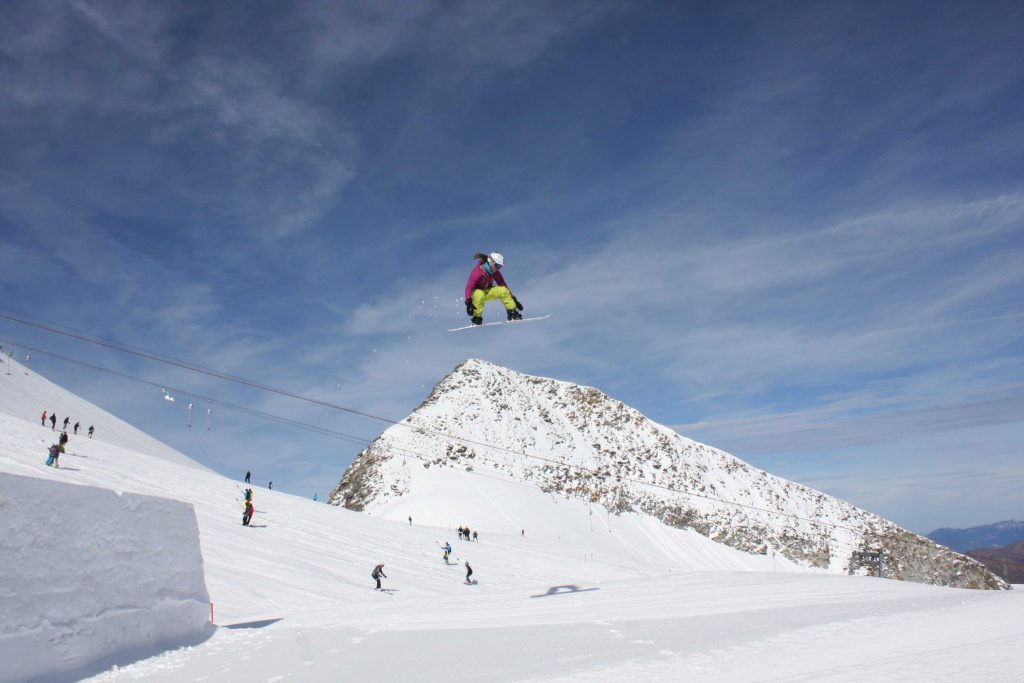 In Wednesday's race, British pair Zoe Gillings-Brier and Maisie Potter finished in a share of 17th, missing out on a quarter-final place. On Thursday Gillings-Brier stepped up her game and had a great result, winning the Europa Cup small final after just missing out on the big final with a third place finish in the semi-final. Potter finished in 17th place again making it to the 1/8 final.
Following September's season-opener in Argentina, the World Cup continues in Val Thorens, France on 12-13 December.
Alpine Europa Cup (Slalom) – Wednesday 29 & Thursday 30 November – Funesdalen SWE
Alpine Europa Cup (Giant Slalom) – Sunday 3 and Monday 4 December – Hafjell NOR
In Wednesday's race in Sweden, Delancey British Alpine skier Charlie Guest finished in 25th while FIS squad member Darcie Mead failed to finish her first run. On Thursday Guest and Mead both recorded DNFs on their first runs.
This weekend Guest will be joined by fellow-World Cup Squad member Alex Tilley and Europa Cup squad member Cara Brown in Hafjell, Norway where Giant Slalom races will feature on Sunday and Monday.
British Ski and Snowboard is backed by Principal Sponsor Delancey, a specialist real estate investment and advisory company. British athletes are also supported by the British Snowsports Fund, a scheme which allows ski and snowboard fans to give a small donation to support our elite teams and younger athletes via one of the Fund's industry partners, for example when buying a holiday or purchasing kit.
For all the information on British Ski and Snowboard visit www.teambss.org.uk